User Reviews
Review Summary
0.0 out of 5 stars (based on 0 reviews)
Recent Reviews
There are no reviews yet. Be the first one to write one.
Submit a Review
BNSF Logistics is a logistics and supply chain solutions provider that is a subsidiary of Burlington Northern Santa Fe. They have over 25 offices across North America and have been operating for over 20 years. They offer a portfolio of custom solutions, personalised brokerage and supply chain services.
They offer a vast carrier network and a dedicated account team to provide over-the-road solutions. They manage over 300,000 truckloads each year. They also offer project capabilities to help with the most complex moves.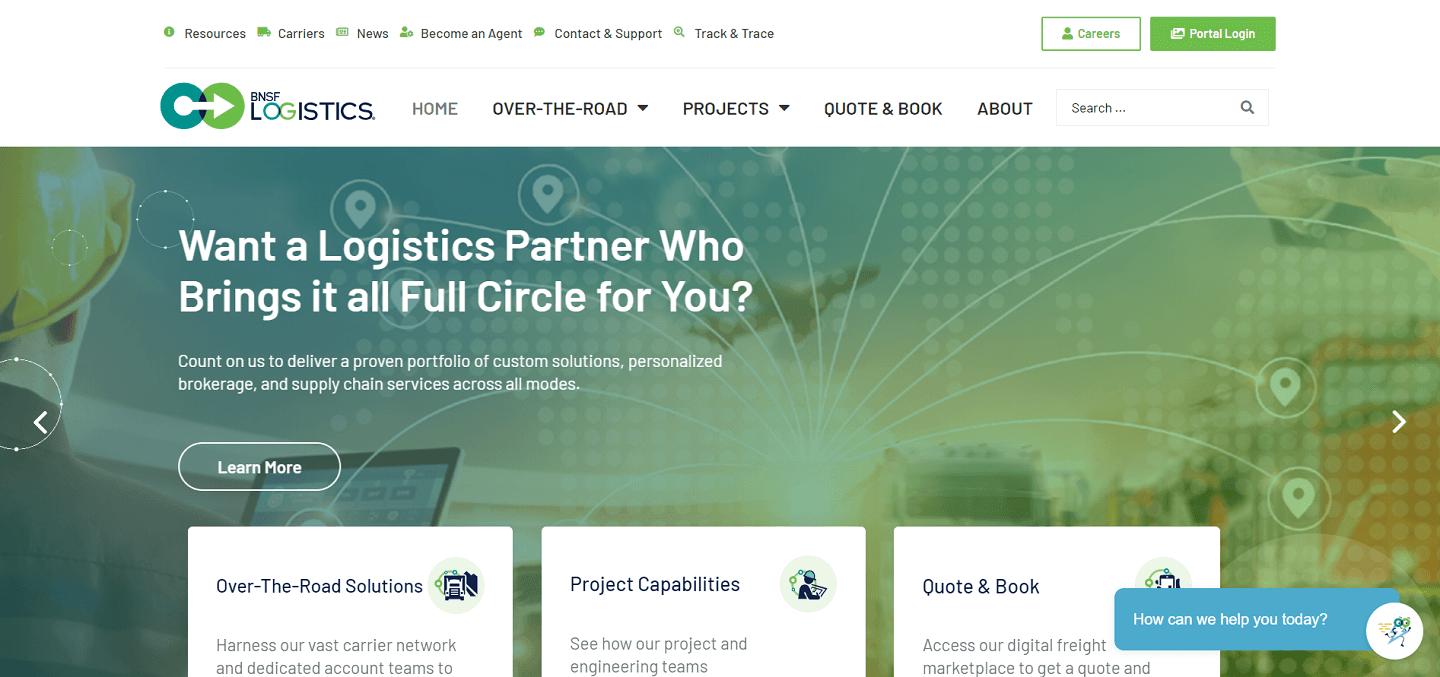 BNSF Logistics Services
Load board
BNSF Logistics offers a load board in partnership with Trucker Tools which provides real time freight tracking, digital freight matching and automated booking in North America. Their network is built up of trusted and qualified carriers and service providers. They offer Transflo and Velocity as part of their load board so that they can provide faster payments, store paperwork until payment is received, monitor invoices and control documents.
To become a carrier for BNSF Logistics you need to provide your MC/MX or DOT number, W9, complete the Carrier Profile, accept the Motor Carrier Agreement, provide a certificate of insurance that meets the minimum levels, and meet the Carrier Compliance Requirements of having an active Common or Contract Authority, be financially stable and have a Safety Rating of satisfactory or none.
They offer shippers a dedicated account manager and a range of shipping options from short to long haul. They provide automated load tracking for loads regionally and internationally in the US, Canada and Mexico.
BNSF Logistics Reviews and Ratings
There is a significant number of customer reviews for BNSF Logistics which are all on Featured Customers where they have an average score of 4.8 based on 500 references. The customer references are made up of 500 case studies.
Trustpilot – no reviews
Capterra – no reviews
G2 – no reviews
Featured Customers – 4.8/5 (based on 500 reviews)
Facebook – no reviews
Pros
Offers a comprehensive load board
Covers the US, Canada and Mexico
Positively rated in customer reviews
Cons
Doesn't offer other fleet services or tools
No information about pricing
Website: https://www.bnsflogistics.com/
Disclaimer: Fleetlogging.com is a general business information website only. The material and information on this website should not be relied upon for making any business or legal decisions. We cannot recommend any company and/or product, nor assess your suitability for any product and/or company listed here.