User Reviews
Review Summary
0.0 out of 5 stars (based on 0 reviews)
Recent Reviews
There are no reviews yet. Be the first one to write one.
Submit a Review
Buchanan Logistics is a logistics group that can manage shipments of all sizes, frequencies and instances throughout the US, Canada and Mexico. They were founded in 1996 as a haulage company and has since grown into a larger logistics company managing the services of other operators.
They have over 9,000 asset-based carrier partnerships and a dedicated support team to deliver transportation solutions. They support carriers with filling their trucks when they complete a delivery so they aren't deadheading.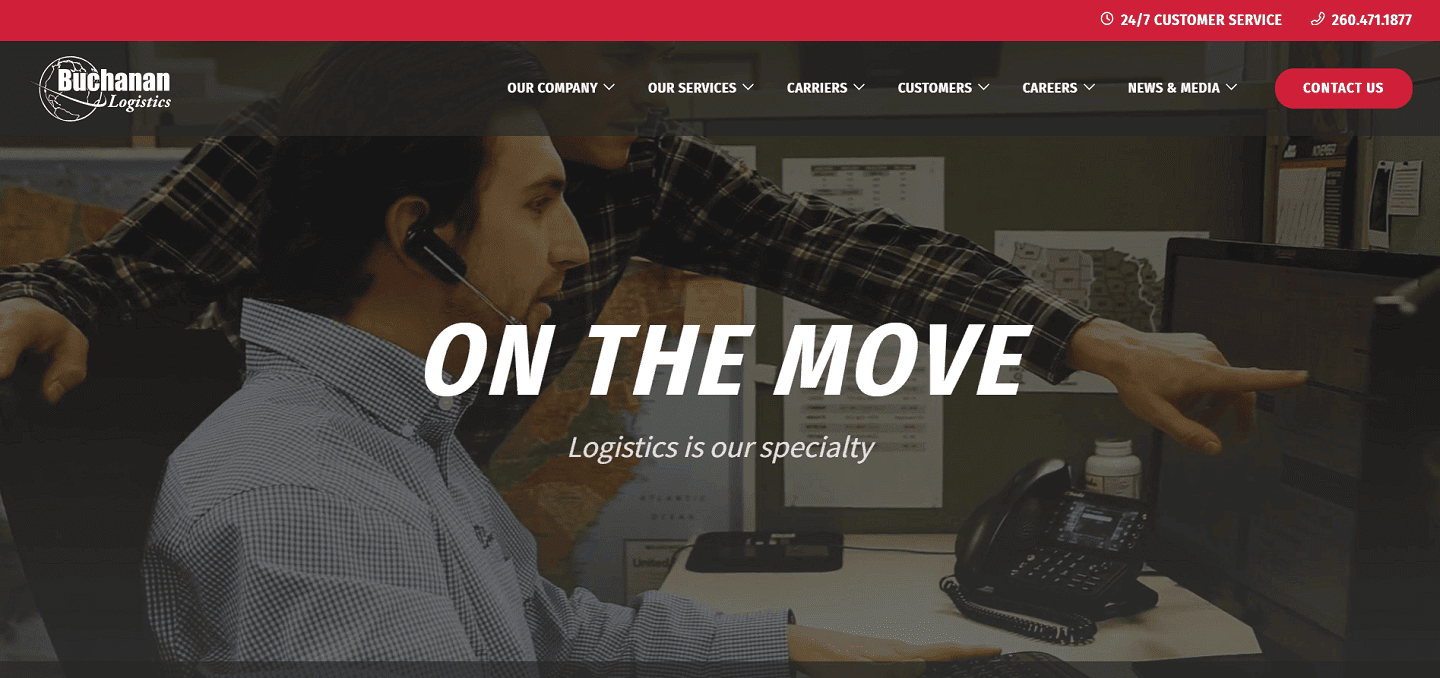 Buchanan Logistics Services
Load board
Buchanan Logistics connects shippers to carriers with state of the art technology. They offer a diverse range of freight solutions for shippers and load options for carriers with loads of varying sizes across the US, Canada and Mexico.
To become a carrier with Buchanan Logistics you will need to send a copy of your Authority page, W-9 and current insurance, and they will approve you to access their services. They will provide access to their load board and give support including after-hours support.
Buchanan Logistics offers the best managed logistics solution for shippers that will match their load and needs. They offer 24/7 dispatching and prioritise safety for drivers and loads. They onboard customers by completing their contact details and doing clearance through their credit department. They are then supported by Account Managers in handling bidding and RFQs as well as ensuring a quality service is delivered.
Buchanan Logistics Reviews and Ratings
There are no customer reviews for Buchanan Logistics or its former name Buchanan Hauling & Rigging on the leading customer review sites as listed below.
Trustpilot – no reviews
Capterra – no reviews
G2 – no reviews
Featured Customers – no reviews
Facebook – no reviews
Pros
Coverage of the US, Canada and Mexico
Vetted and approved carriers
Account manager support for shippers
Cons
Not clear if there is a fee for their load boards
Little information available about the contents of the load board
Website: https://buchananlogistics.com/
Disclaimer: Fleetlogging.com is a general business information website only. The material and information on this website should not be relied upon for making any business or legal decisions. We cannot recommend any company and/or product, nor assess your suitability for any product and/or company listed here.