User Reviews
Review Summary
0.0 out of 5 stars (based on 0 reviews)
Recent Reviews
There are no reviews yet. Be the first one to write one.
Submit a Review
FedEx Custom Critical is a part of FedEx and is a premium over-the-road transportation solution provider in North America specialising in shipments that need extra care and attention. They provide a dedicated support service with an online customer portal for account management that includes shipment notifications and real time tracking. They operate in the US, Canada and Mexico.
They are equipped to handle specialist products that include temperature-controlled, high security, hazmat and disaster recovery shipping. They have a fleet of owner-operators that provide these services and they can access these loads through FedEx Advantages which is a load board and program for carriers.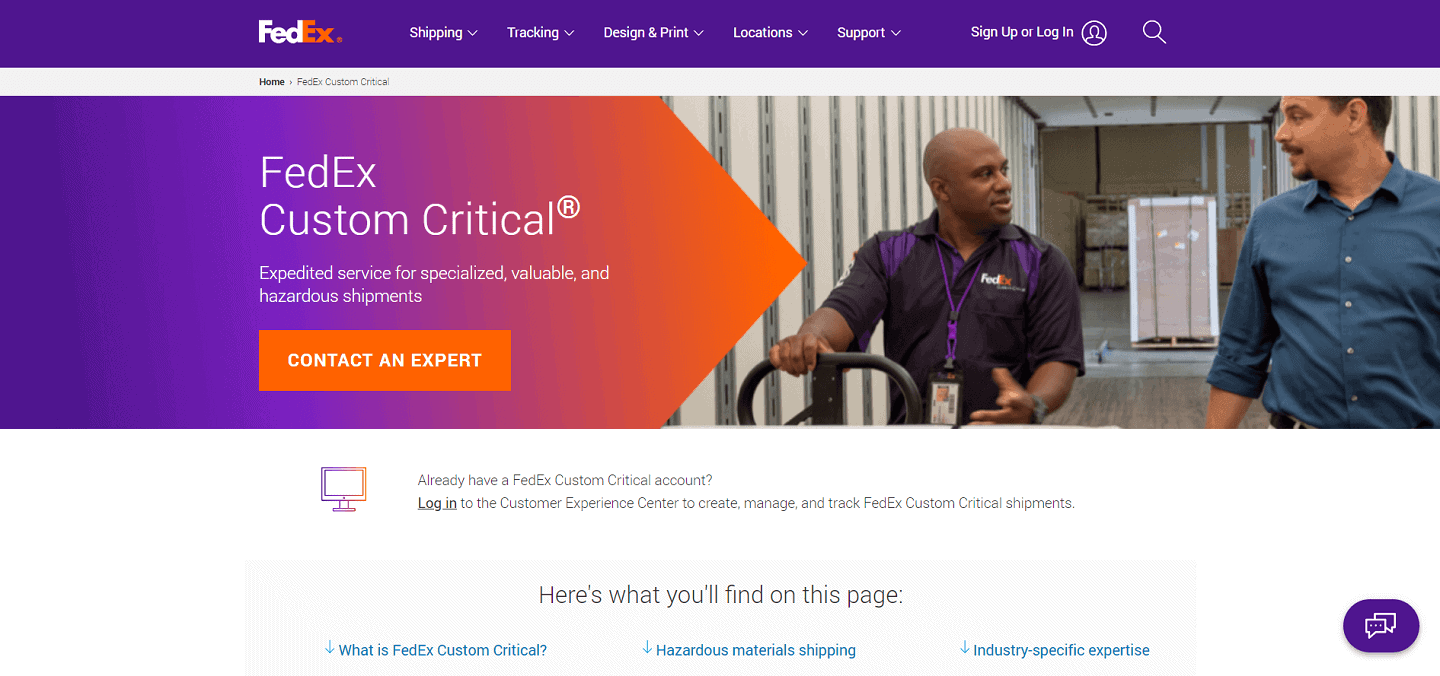 FedEx Custom Critical Services
Load board
FedEx Custom Critical offers a carrier program for owner-operators called Advantages which is one of North America's largest time-specific, critical shipment carriers. They have two divisions – Surface Expedite which provides exclusive use non-stop, door-to-door delivery of critical freight, and White Glove Services which is for shipments requiring special care in handling including air-ride equipment or temperature control.
Their load board gives carriers greater visibility of what loads are available and the freedom to choose which loads they want to do. They offer opportunities for a range of equipment types including dry vans, flatbeds, heavy freight, LTL, intermodal, refrigerated freight and bulk freight.
They provide a range of programs for their carrier fleet which promotes superior service and safe driving. They provide a range of communication tools to help you run your business and communicate more effectively. They also provide online tools including an owner-operator extranet designed for their independent contractors.
FedEx Custom Critical Reviews and Ratings
There are no customer reviews specifically for FedEx Custom Critical on the leading customer review sites as listed below. There are however lots of reviews for FedEx on Trustpilot and some reviews available for FedEx Ship Manager on Capterra and G2 but this product is unrelated to their load boards.
The reviews on Trustpilot are largely negative with an average score of 1.3 based on 33,571 reviews, this is based on 11% giving 5 star reviews, 4% 2 to 4 star reviews and 85% 1 star reviews.
Negative reviews are largely focused on deliveries being missed and people wasting their time waiting for them to arrive. Other comments include delivering to the wrong address, poor customer service, lack of communication, falsely claiming no one at home, and no accountability.
Positive comments include good relationships with representatives, good delivery performance from both receiver and dispatcher, and good customer service.
Trustpilot – 1.3/5 (based on 33,751)
Capterra – no reviews
G2 – no reviews
Featured Customers – no reviews
Facebook – no reviews
Pros
Offers a load board dedicated to owner-operators
Covers the US, Canada and Mexico
Provides carrier support and reward programs
Cons
Only offer a load board and no other fleet tools or services
Not much information about the load board and if any fees apply
Poorly related in customer reviews although not necessarily about this specific service
Website: https://www.fedex.com/en-us/custom-critical.html
Disclaimer: Fleetlogging.com is a general business information website only. The material and information on this website should not be relied upon for making any business or legal decisions. We cannot recommend any company and/or product, nor assess your suitability for any product and/or company listed here.