User Reviews
Review Summary
0.0 out of 5 stars (based on 0 reviews)
Recent Reviews
There are no reviews yet. Be the first one to write one.
Submit a Review
Greenbush Logistics is a freight management company that provides logistic services which includes providing opportunities for carriers to deliver loads. They provide an online load board that is updated daily with new loads and can be accessed easily from your smartphone.
Greenbush Logistics offers profitable loads and consistent lanes with timely settlement for flatbed motor carriers. They have a network of over 2,000 independent carriers, over 400 lightweight trailers and 200,000 available loads per year. They operate 15 regional terminals across the South and Eastern US.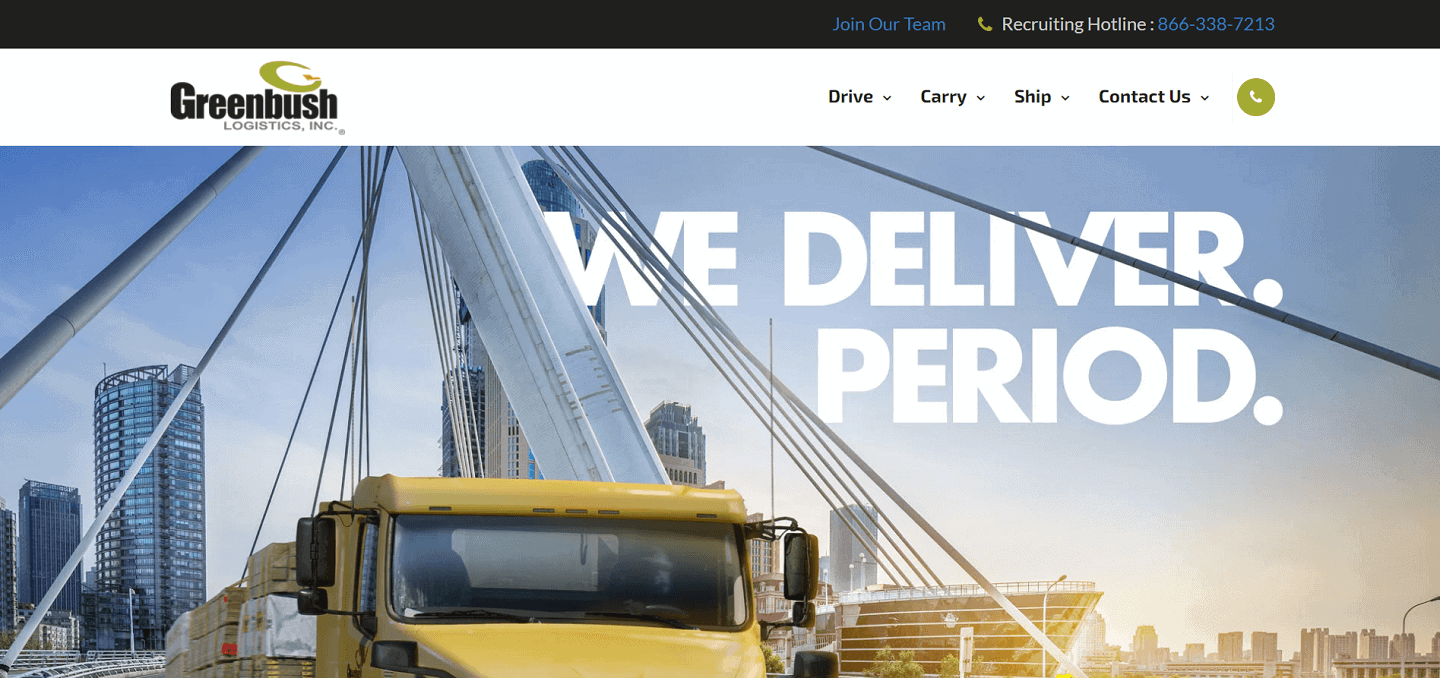 Greenbush Logistics Services
Load board
Greenbush Logistics offers a load board that provides consistent lanes and quick payments for carriers to make transporting goods simple and efficient. Their load boards are online and can be accessed through an app on the go.
Their load boards are updated daily with active loads in a number of lanes. You can sign up for their load board by contacting them and providing your Motor Carrier or DOT Authority, W-9 (Taxpayer ID) and proof of insurance certificate. They will vet and approve you before giving you access to their load board.
They provide a free quote service for shippers and can offer either their own fleet of flatbed carriers or independent vetted carriers to deliver the service. They can offer customised logistics solutions to meet the needs of all freight and business requirements.
Greenbush Logistics Reviews and Ratings
There are no customer reviews for Greenbush Logistics on the leading customer review sites as listed below.
Trustpilot – no reviews
Capterra – no reviews
G2 – no reviews
Featured Customers – no reviews
Facebook – no reviews
Pros
Free load board
Vetted and approved carriers
Fast payment
Cons
Only offers load boards and no other fleet management services
Limited coverage in the US
No customer reviews
Website: https://www.greenbushlogistics.com/
Disclaimer: Fleetlogging.com is a general business information website only. The material and information on this website should not be relied upon for making any business or legal decisions. We cannot recommend any company and/or product, nor assess your suitability for any product and/or company listed here.