User Reviews
Review Summary
0.0 out of 5 stars (based on 0 reviews)
Recent Reviews
There are no reviews yet. Be the first one to write one.
Submit a Review
Reliant Transportation is a third-party transportation service provider that was founded in 1997. They provide services to Fortune 500 companies and independently owned businesses across America. They offer shipping solutions for businesses and management services for carriers.
They are a freight broker with extensive experience and knowledge, and they use leading technology to optimise the supply chain. They provide a personalised service to their clients and assist them in boosting their efficiency and revenue.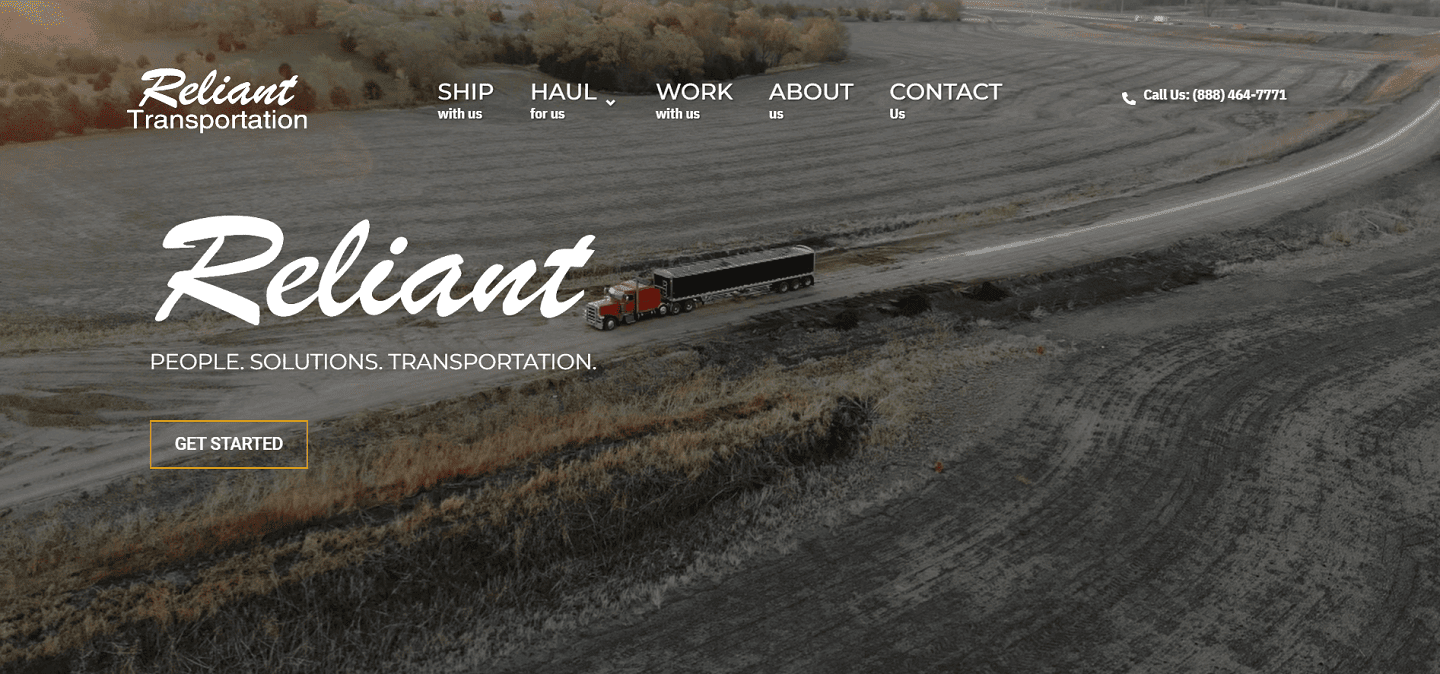 Reliant Transportation Services
Load board
Reliant Transportation offers a load board that is backed by a dedicated team that will take care of both the carriers and customers. They provide carriers with a choice of available loads and a washout list to access loads to optimise their fleet or truck. They use McLeod software technology to improve the experience and provide carrier resources to support carriers as well as personal support from their team. Carriers can also benefit from QuickPay and a FuelPlus discount program.
Their load board offers bulk loads across the US, but you need to sign up with Reliant Transportation to access their loads. You can review some of their available loads on their website.
They support shippers with their industry-leading technology which can help optimise your supply chain by boosting efficiency and revenue. They offer a personalised service for both bulk and truckload options using hopper, flatbed and dry van trucks.
Reliant Transportation Reviews and Ratings
There are very limited reviews for Reliant Transportation on the leading customer review sites. There are only 37 reviews available on Facebook with an average score of 4.1. There are a lot of reviews that are unrelated to Reliant Transportation as they discuss investments or cryptocurrencies. There are also a lot of older reviews with no comments.
Positive comments that are related to Reliant Transportation stated that they are a good company to work with, has professional staff, and makes fast payments.
There was one negative comment that related to Reliant Transportation which said that they had issues with underpayment for a load.
Trustpilot – no reviews
Capterra – no reviews
G2 – no reviews
Featured Customers – no reviews
Facebook – 4.1/5 (based on 37 reviews)
Pros
Provides a supportive brokerage service
Offers fast payments
Vetted carriers
Cons
Only offers a load board and no other fleet management tools
Not clear whether their load board is free
Very few customer reviews especially relevant ones
Website: https://reliant-transportation.com/
Disclaimer: Fleetlogging.com is a general business information website only. The material and information on this website should not be relied upon for making any business or legal decisions. We cannot recommend any company and/or product, nor assess your suitability for any product and/or company listed here.