User Reviews
Review Summary
0.0 out of 5 stars (based on 0 reviews)
Recent Reviews
There are no reviews yet. Be the first one to write one.
Submit a Review
Swift Logistics is a transportation and logistics company that has over 2,000 unique customers and its network drives over 10 million miles daily. It was founded by one of America's largest trucking institutions. They provide transportation partner solutions across North America through their brokerage solution.
They support carriers and shippers by matching them with loads through their load board with KNX Logistics. Their load board is free to join and use, and offers benefits including The Iron Fuel Program that can save you money on fuel.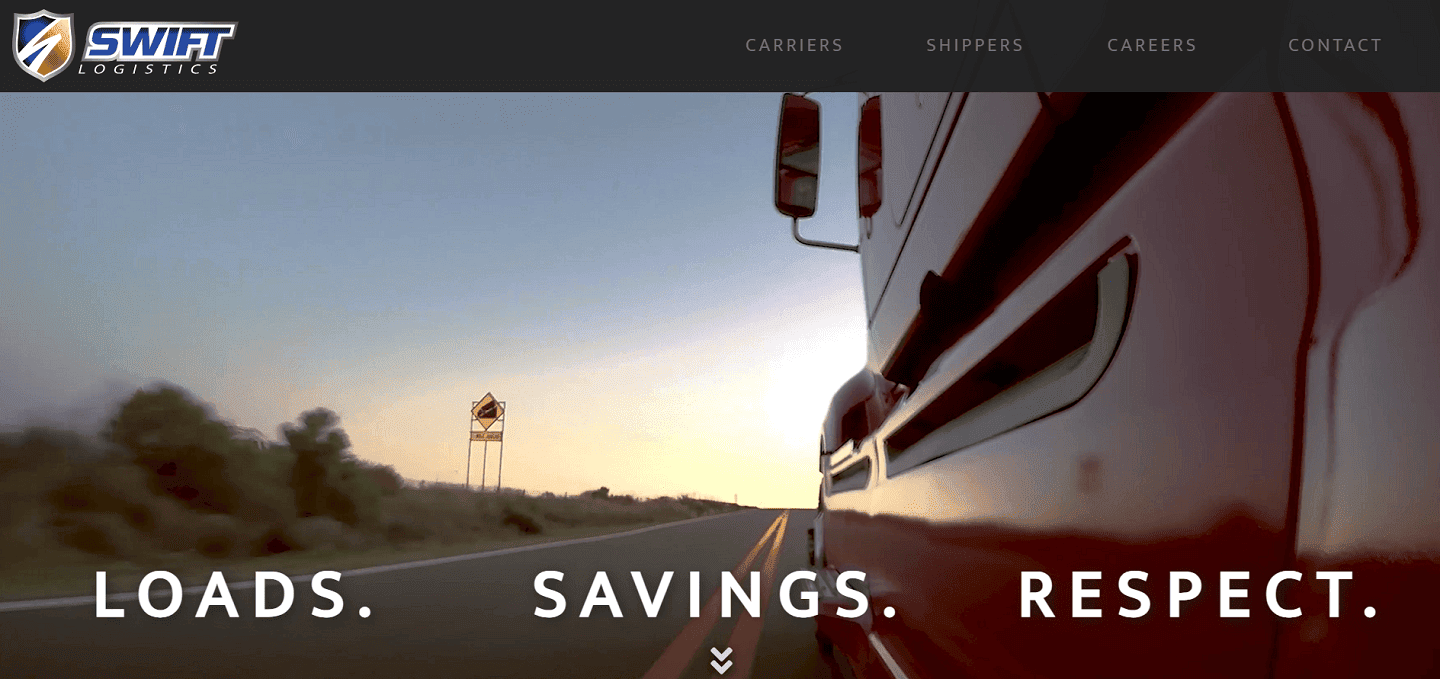 Swift Logistics Services
Load board
Swift Logistics offers a free load board that can help you grow your business by giving you access to the freight you need to keep your trucks full and make money more efficiently. You can sign up for an account on the load board on their website where you can set up a profile easily and start finding loads.
Load board account holders can also join The Iron Fuel Program which is free to join and has no fees or contract. The program offers fuel discounts at an extensive network of over 1,500 fuelling locations including TA, Petro, Love's, Pilot and Flying J which could save you up to $8,000 per truck per year.
Shippers can access a network of over 20,000 carriers and 24/7 operational support. They provide a range of equipment types including dry van, reefer, flatbed, intermodal, expedited, power only and hazmat.
Swift Logistics Reviews and Ratings
There are no customer reviews for Swift Logistics on the leading customer review sites as listed below.
Trustpilot – no reviews
Capterra – no reviews
G2 – no reviews
Featured Customers – no reviews
Facebook – no reviews
Pros
Offers a free load board
Large network of carriers
Also offers a fuel discount program
Cons
Doesn't offer any other fleet management tools
Not clear if carriers are vetted
No customer reviews
Website: https://www.swiftlogistics.com/index.html
Disclaimer: Fleetlogging.com is a general business information website only. The material and information on this website should not be relied upon for making any business or legal decisions. We cannot recommend any company and/or product, nor assess your suitability for any product and/or company listed here.