User Reviews
Review Summary
0.0 out of 5 stars (based on 0 reviews)
Recent Reviews
There are no reviews yet. Be the first one to write one.
Submit a Review
US Logistics is a freight broker and 3PL partner that services the US and Canada and is based in Cincinnati. They are a highly experienced logistics partner with access to tens of thousands of loads. They offer freight services that cater for agents, customers and carriers.
They provide a freight brokerage service which includes managing freight on behalf of shippers and agents. They can assist with simplifying your workload by taking on tasks including onboarding carriers, custom billing, collections, due diligence and claims assistance.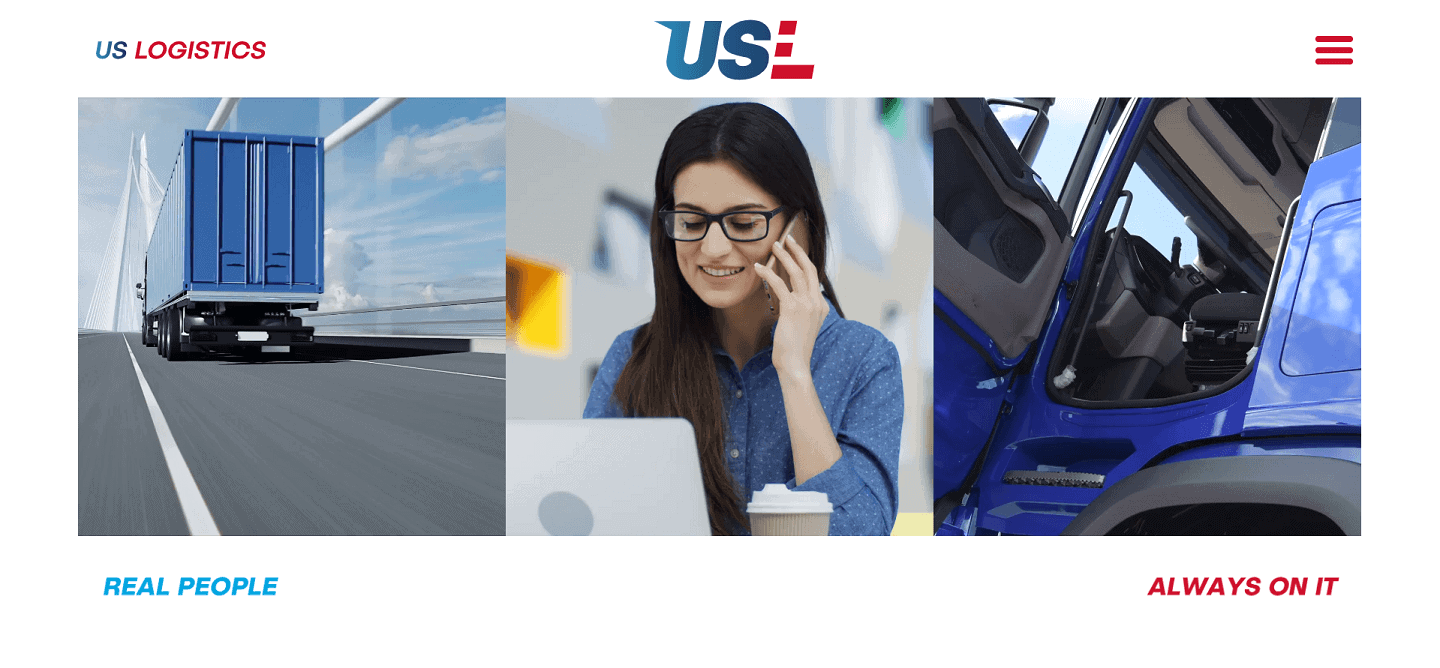 US Logistics Services
Load board
US Logistics offers a load board that helps carriers secure loads and get paid promptly. They provide a simple setup to get you up and running as a carrier for them. They offer direct deposit and quick payment options so that you can access your money to help your cash flow.
Their load board displays origin and destination, trailer type, length, weight and contact information. They allow you to search for loads based on date and origin state to find available loads. They offer unlimited earning potential, and they provide support from experienced operations leaders. You can apply to work with US Logistics on their website by completing some details about your business on their online form.
Shippers can monitor their shipments using US Logistics' shipment tracker and US Logistics can assist them with streamlining their processes and can help with invoicing and payments.
US Logistics Reviews and Ratings
There are very few customer reviews for US Logistics on the leading customer review sites as shown on the below list. Facebook has the only reviews and there are only eight reviews with an average score of 3 out of 5. Only three reviews relate to US Logistics and the comments included:
Positive reviews included professional and responsive company.
Negative reviews included an issue over an oversized load that was poorly communicated and caused delay, and another from a carrier that had an issue with unloading and receivers taking the product.
Trustpilot – no reviews
Capterra – no reviews
G2 – no reviews
Featured Customers – no reviews
Facebook – 3/5 (based on 8 reviews)
Pros
Comprehensive load board
Serves the US and Canada
Unlimited earning potential
Cons
No other tools or services to support fleets
Not clear if there are any charges for the load board
Very few relevant customer reviews
Website: https://www.uslogistics.us/
Disclaimer: Fleetlogging.com is a general business information website only. The material and information on this website should not be relied upon for making any business or legal decisions. We cannot recommend any company and/or product, nor assess your suitability for any product and/or company listed here.