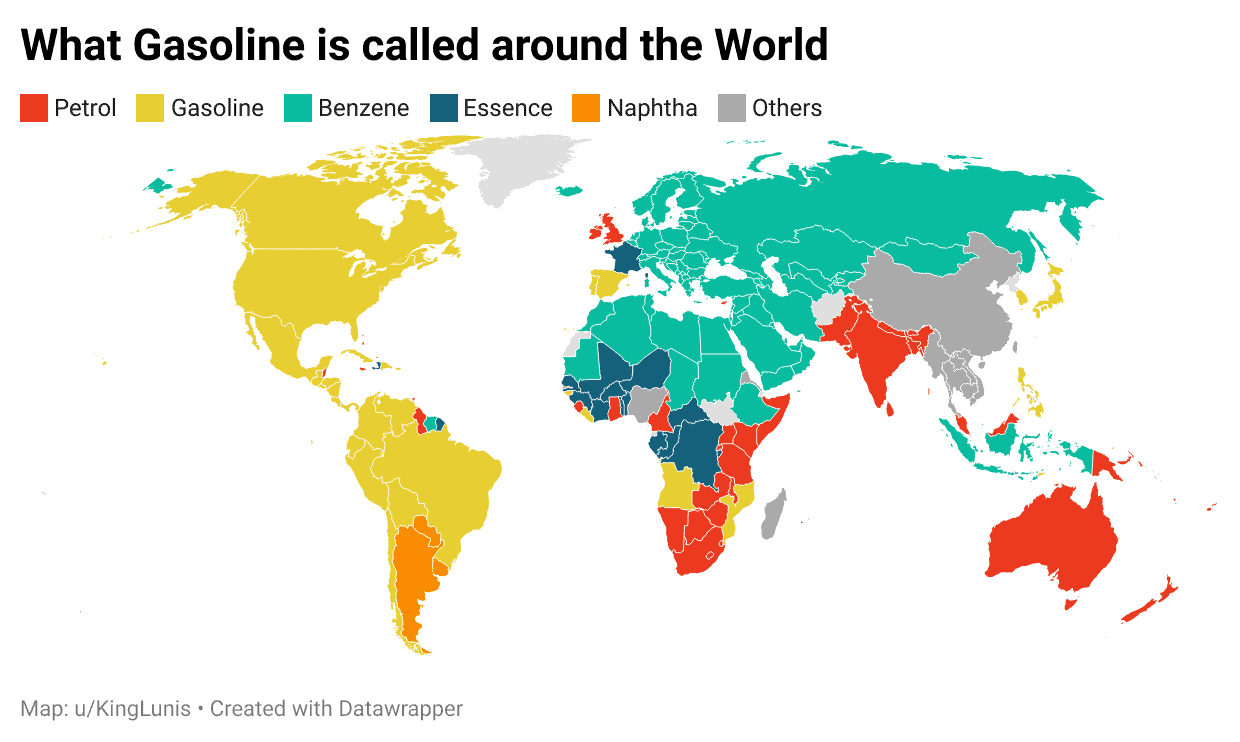 Created by reddit user King_Lunis
The map above shows what gasoline or petrol is called in each country around the world.
In the English speaking world there's a pretty even split with the US and Canada calling it gasoline and the UK, Australia, New Zealand, Ireland and South Africa calling it petrol.
Former British colonies including most notably India and Pakistan also use the term petrol.
In the Spanish/Portuguese there's less of a split with most countries using the term gasoline with the exception of Argentina, Uruguay and Paraguay which use the term Naphtha.
Other common names include:
Benzene: Used throughout Europe, Russia, Asia and the Middle East.
Essence: Used in France and many former French colonies.
Other unique names include.
China – Qiyou
Vietnam – Xang Dau
Laos – Namman
Cambodia – Sang
Myanmar – Dharatse
Thailand – Namanbensin
Also some corrections were noted by the map creator including:
Nigeria – Gas or Petrol (But some retailers use the term Premium Motor Spirit)
Madagascar – Lasantsy (from L'Essence)
Tunisia, Morocco, Algeria – Essence
Chile – Benzene (Bencina)
Find this map interesting? Please help us by sharing it: