User Reviews
Review Summary
0.0 out of 5 stars (based on 0 reviews)
Recent Reviews
There are no reviews yet. Be the first one to write one.
Submit a Review
Quality Transportation Inc is a transportation and haulage company that has been operating since 1985 and covers all 48 lower states in the US. They provide transportation for a variety of customers including steel, lumber, building products, pipes and minerals for the oil industry. They have two offices in the US located in Baker and Rapid City.
Quality Transportation has a network of owner-operators that help them to deliver their clients' loads. They specialise in long haul and flatbeds, and are looking to recruit more owner-operators to their network.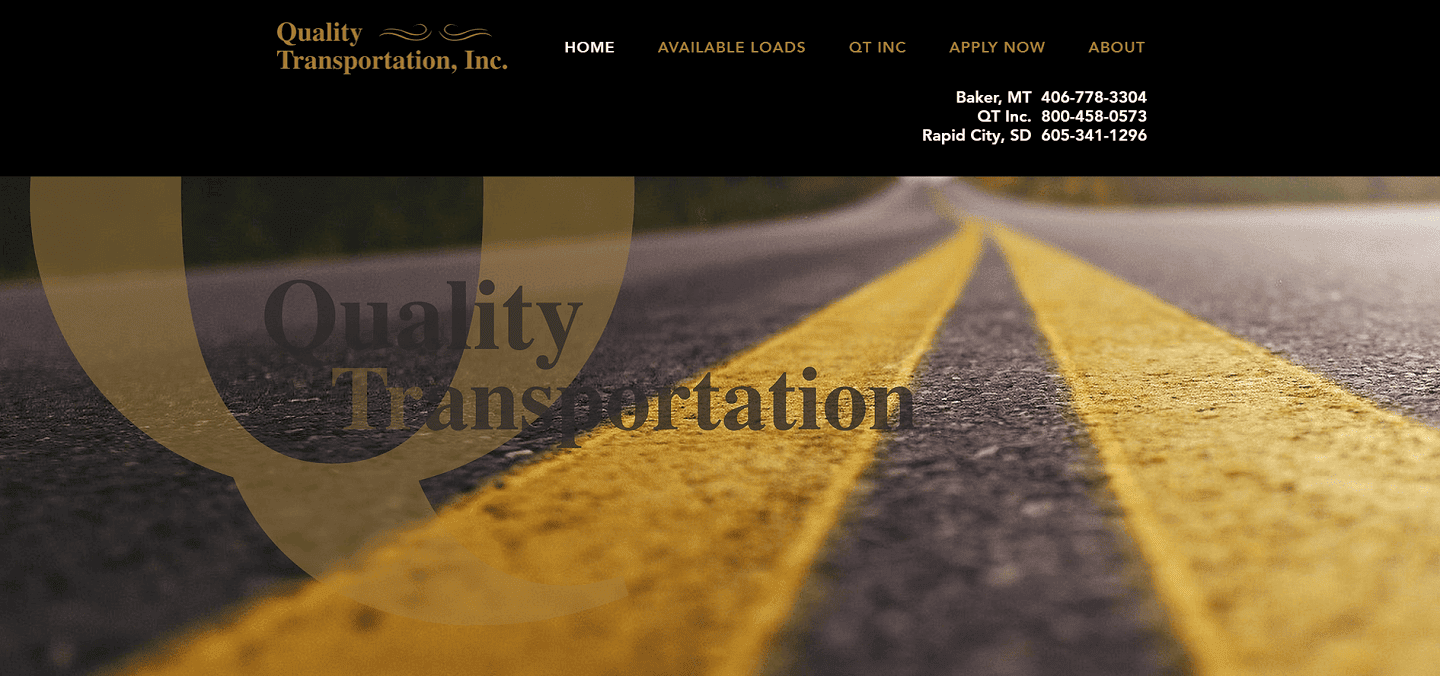 Quality Transportation Inc Services
Load board
Quality Transportation Inc offers a load board that provides loads that are predominantly in Texas, Oklahoma, Louisiana, Utah, Montana, Dakota and Wyoming with their bases being in Baker and Rapid City. They handle a lot of pipe and oilfield commodities, but their loads are not restricted to this or these locations as they operate in all the lower 48 states.
They support their owner-operators working with them by paying them weekly and taking care of all of the paperwork, licensing, fuel reporting, DOT reports and billing. They also offer fuel cards with access to a fuel discount program. They offer a range of benefits which include cargo and liability insurance, quarterly and annual awards program for safety and maintenance, referral bonus program, annual CSA award recipients' bonus program, awards per 100,000 miles accident-free, yearly prorate bonus program, and advances available on each load.
To work with Quality Transportation Inc you need to complete their application form which is available on the website. They will vet your application and be in touch with you about joining their network.
Quality Transportation Inc Reviews and Ratings
There are no customer reviews available for Quality Transportation on the leading customer review sites as listed below.
Trustpilot – no reviews
Capterra – no reviews
G2 – no reviews
Featured Customers – no reviews
Facebook – no reviews
Pros
Small vetted network of carriers
Provides fast payments
Offers a range of benefits and programs
Cons
Doesn't offer other fleet management services
Doesn't say whether there are any fees for their load board
No customer reviews
Website: https://www.quality-transportation.com/
Disclaimer: Fleetlogging.com is a general business information website only. The material and information on this website should not be relied upon for making any business or legal decisions. We cannot recommend any company and/or product, nor assess your suitability for any product and/or company listed here.