Fleet cards are some of the most effective options for fueling a fleet of vehicles, especially if you have a lot of trucks and need to buy gas in bulk. Here are the things you should know about twenty of the most-popular fleet cards currently on the market.
Featured: Coast*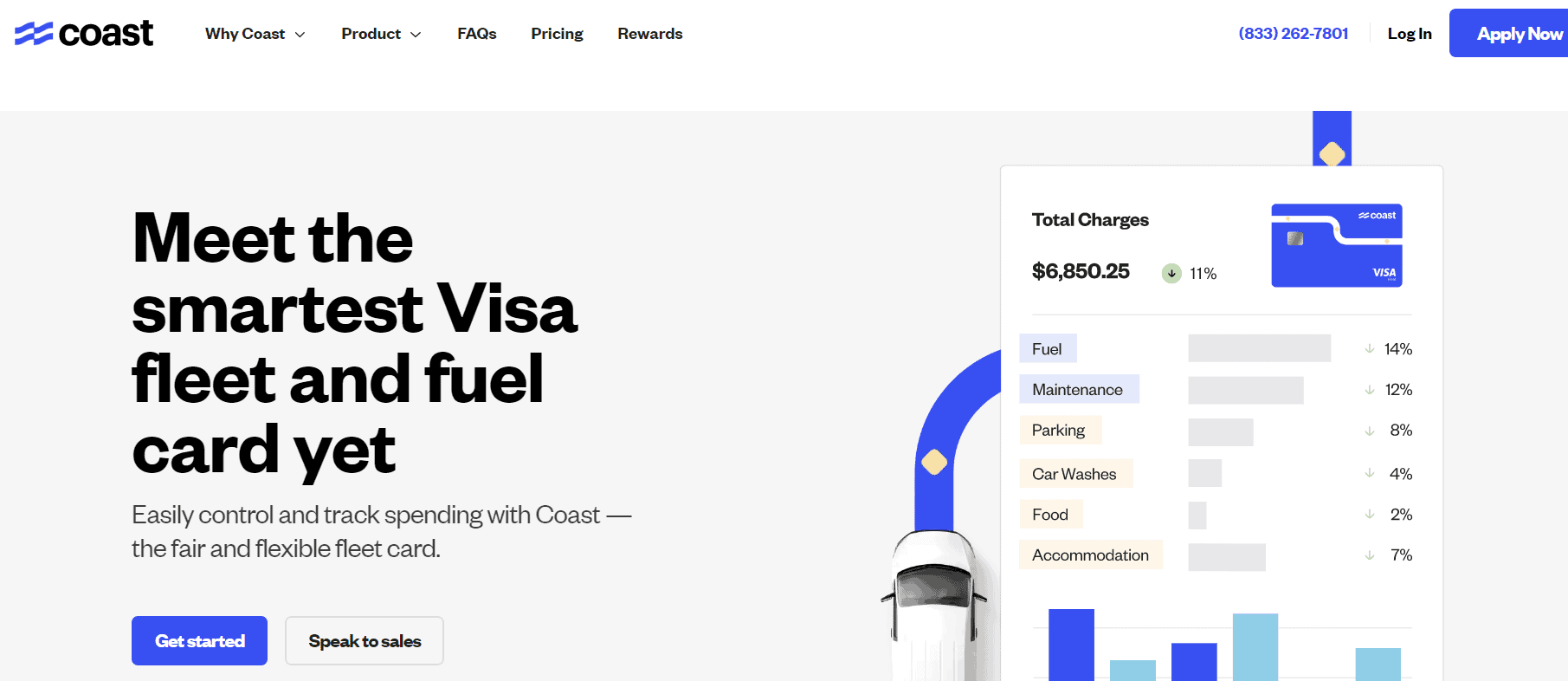 Some of the features of benefits of Coast:
Can be used for fleet and fuel expenses wherever Visa is accepted
2¢ off per gallon on your statement
1% back on non-fuel purchases
No personal guarantee
Just $2 per active user, per month
No inactive card fee
No per-transaction fees in the US
Create custom policies and rules for staff
Assign cards to drivers, vehicles, or both
Ability to also allow additional purchase categories such as car washes or maintenance
Digital application, Apply in minutes
Featured: Motive Card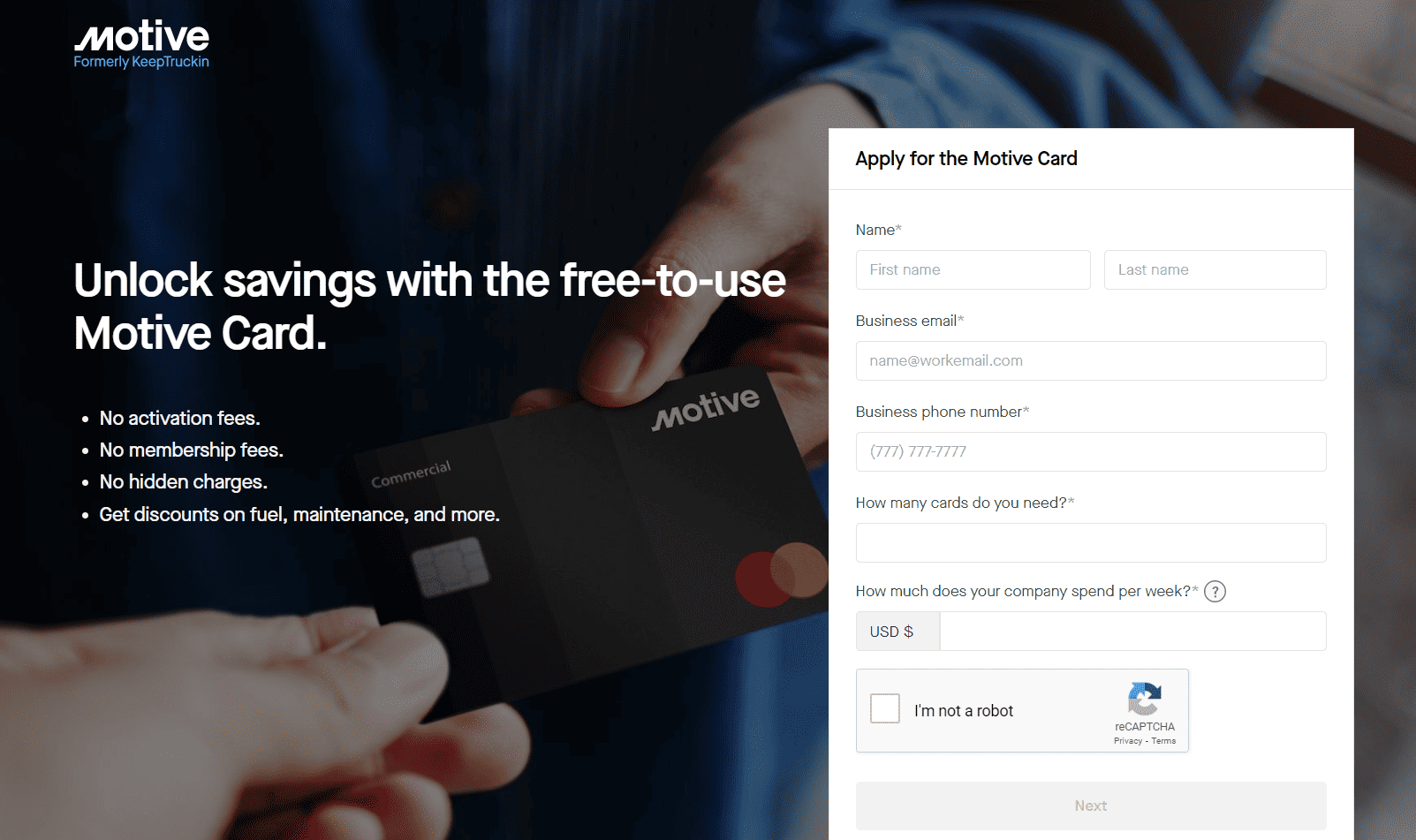 Some of the features of benefits of the Motive Card:
Competitive fuel discounts for diesel everywhere Mastercard is accepted
Greater discounts at Love's and TA
No activation fees. No membership fees. No hidden charges.
Offers additional services and benefits like rental insurance, travel assistance
Easily set up spend controls to restrict spend by card holder, amount, and transactions
Real-time reporting
No limit on disounts
No Out-of-network station fee
No ACH payment fee
No Truck stop fee
| | |
| --- | --- |
| Fuel Card | Max Savings Per Gallon |
| Coast | 2 cents (all gas retailers) |
| Motive Card | Not stated |
| Wex | 3 cents (FlexCard only) |
| Shell | 6 cents (Shell Fleet Plus only) |
| EFS | 15 cents (Depends on location) |
| Fuelman | 10 cents (Simple Saver Fleet Card) |
| Comdata | 10 cents |
| Pilot Fleet Card | None (see card description) |
| Universal Premium Fleet Card | 6 cents |
| TCS | 63 cents |
| Fleet One | 15 cents |
| Arco | None (see card description) |
| BP | 6 cents |
| ExxonMobil | 6 cents |
| Voyager Fleet Card | $1.06 (tax-exempt diesel) |
| RTS Fuel Card | 25 cents |
| Multi Service Fuel Card | Varies (see card description) |
| Speedway Fleet Card | 5 cents |
| Marathon Fleet Card | 7 cents |
| Chevron & Texaco Fleet Card | 3 cents |
Disclaimer: Fleetlogging.com is a general business information website only. The material and information on this website should not be relied upon for making any business or legal decisions. We cannot recommend any company and/or product, nor assess your suitability for any product and/or company listed here. Companies are ranked in no particular order.
1. WEX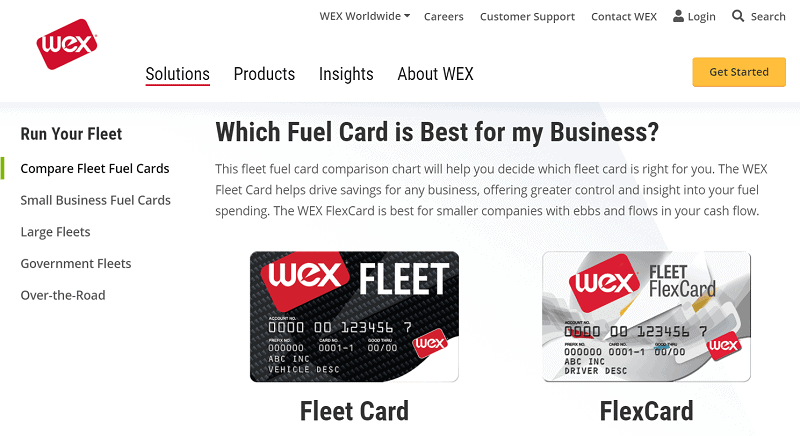 Accepted at 95% of US gas stations
Provides customizable reports
Includes online and mobile access options
Provides extra discounts on fuel, hotels, and similar items
Has driver IDs for every transaction
WEX is one of the most widely accepted fuel cards in the United States, with just 5% of gas stations not accepting it. The automatic accounting systems are particularly useful because they capture relevant data ranging from fuel grade to sales tax for every transaction. WEX also provides tax exemption reports for qualified fleets.
For further help, this card also offers access to the WEX EDGE savings network, which provides discounts on small business-oriented things like tires, wireless internet, and more. This gives small businesses many of the benefits that major corporations enjoy, and for nothing more complicated than using the card to fuel up.
Website: https://www.wexinc.com/
2. Shell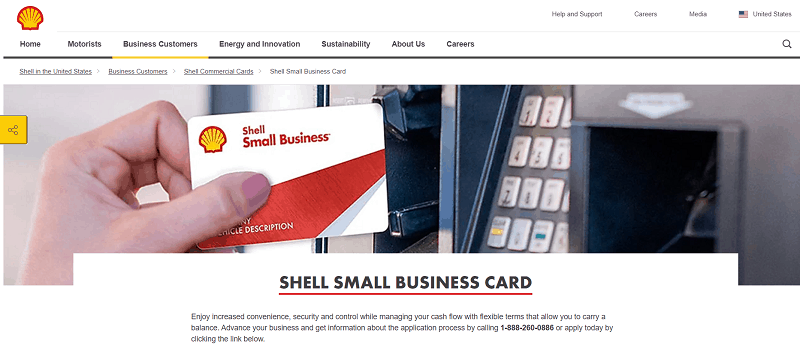 Can activate, suspend, or terminate cards through online and mobile tools
Allows the choice between Shell-only, or fleet cards accepted at 95% of gas stations
24/7 customer support
Enhanced purchase controls
As one of the nation's most-prominent gas companies, Shell is happy to offer its own fuel cards for companies. These come in two distinct forms. The best discounts and rewards come with Shell's fleet cards, which are only usable at Shell locations. This is, unsurprisingly, their way of convincing people to shop at their stations.
However, they also offer a fleet card accepted at other gas locations, which is useful if you can't always rely on having a Shell station nearby. Other notable features include customizable reports on purchasing behavior, access to training, and no card fees with most of their options.
Website: https://www.shell.us/business-customers/shell-commercial-cards.html
3. EFS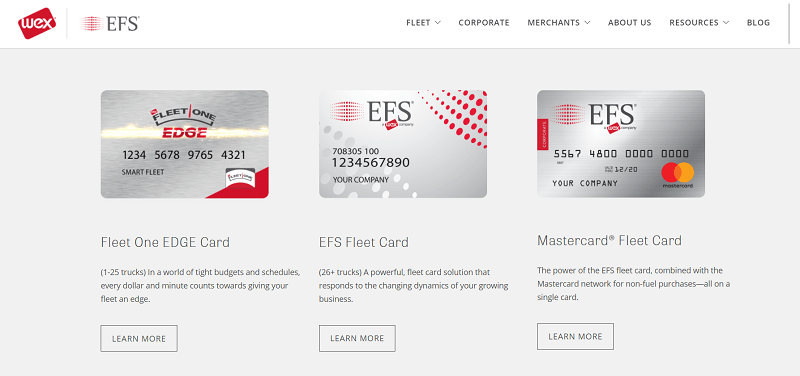 Available in several versions to meet the needs of different companies
Captures data like odometer information and unit number
Matches purchase data with truck telemetry to improve security
Accepted at 3,600-16,000 locations
Allows you to control non-fuel purchases
EFS, or Electric Funds Source, is a trucking-focused fleet card. This company splits its focus among three cards. The EFS Fleet One EDGE card is designed for companies of up to 25 trucks and provides additional discounts on many popular tire brands without charging fuel transaction fees.
Meanwhile, the EFS Fleet Card works for fleets of 26 or more trucks and is accepted at more locations. This card helpfully allows you to set purchase limits in real-time and provides card prompts at each point of sale. The EFS Mastercard Fleet Card functions anywhere that accepts Mastercard and is ideal for drivers who need to pay for other things as well.
Website: https://www.efsllc.com/fleet/fleet-cards/
4. Fuelman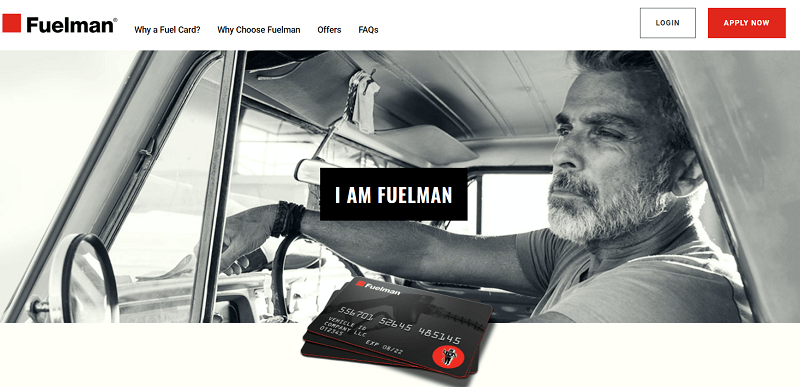 Flexible plans for each card
Offers business protection, including against identity theft
24/7 roadside assistance
Variable reward offers
Fuelman is somewhat different from most fleet cards because it offers various subscription plans for each of its cards. These plans include offers like real-time fraud alerts, annual loyalty bonuses, priority customer service access, and even late payment forgiveness up to twice per year.
Savings vary significantly with their card, though. The best discounts are on a relatively small set of owned locations, with lower savings at other Fuelman sites, or with the Deep Saver Fleet Card that has a much more extensive network of accepted locations. In short, you'll have to check the routes to figure out which card will save you the most.
Website: https://www.fuelman.com/
5. Comdata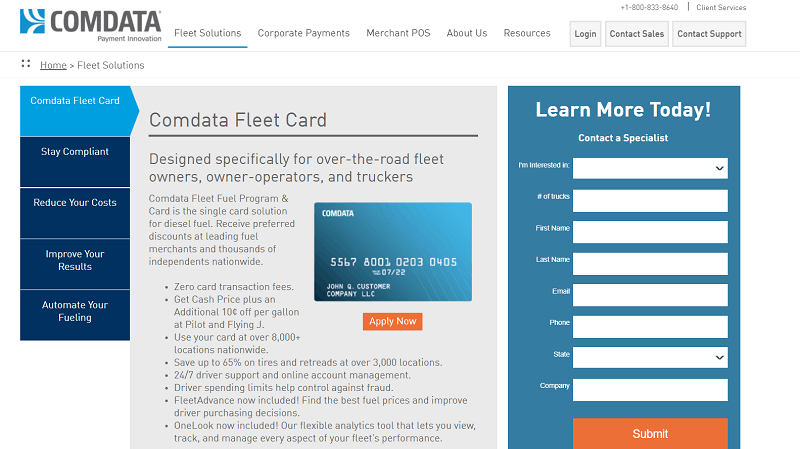 Provides access to cash prices
Accepted mainly at truck stops
Customized spending limits
Real-time transaction data through the FleetAdvance app
Comdata isn't as well-known as some other cards, mainly because it's a trucking-focused fleet card. The highlight of their system is the FleetAdvance mobile app, which gives drivers information on the best places to fuel up in each area.
Other notable features of this card include preferred discounts and access to cash prices, which are often lower than card prices. This is a rare feature, and depending on where you go, it could lead to a lot of savings over time for your fleet.
Website: https://www.comdata.com/fleet-solutions/index
6. Pilot Fleet Card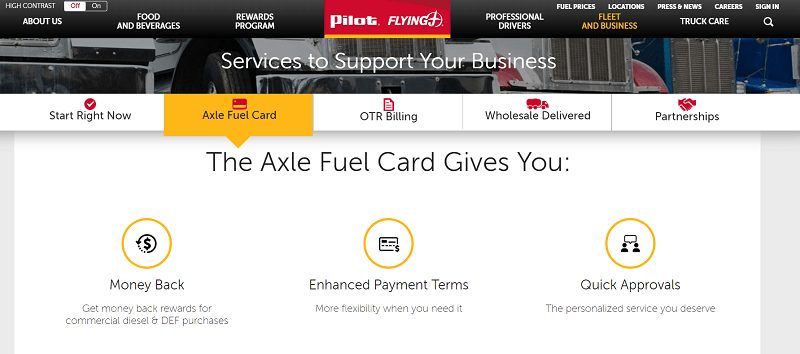 Provides extra loyalty points at some locations
Gives money back, rather than discounts on fuel
Offers special discounts on truck maintenance
Pilot's Axle fleet card is an outlier in the industry because it doesn't provide savings per gallon. Instead, this card offers up to 3% cashback and flexible payment terms to help meet the needs of your company.
However, this card is mainly limited to Pilot, Flying J, and One9 locations within the United States and Canada. That's not necessarily a problem, but it does put some sharp limits on where you can travel while still getting the most from this card. Be sure to check your routes before considering this card, regardless of its other benefits.
Website: https://pilotflyingj.com/fleet/
7. Universal Premium Fleet Card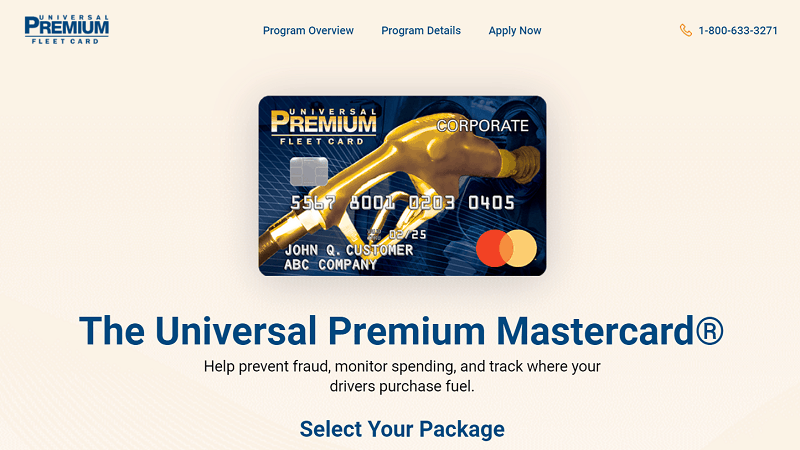 A combination of fleet card and Mastercard
Works almost everywhere
Provides a 5% discount at some maintenance locations
Provides enhanced controls for non-gas payments
The Universal Premium Fleet Card is a card designed for high-volume use, with maximum savings available to those who buy 30,000 gallons or more within each defined period. Like some other cards, this card comes in several subscription plans that offer different features and benefits based on what you need.
This card offers prioritized customer service, full-performance analytics, fraud loss coverage, and help creating managed fuel programs at the premium level. In other words, this card asks customers to choose between the higher savings available with other cards and the widespread acceptance of the partnership with Mastercard.
Website: https://www.universalpremiumcard.com/
8. TCS Fuel Cards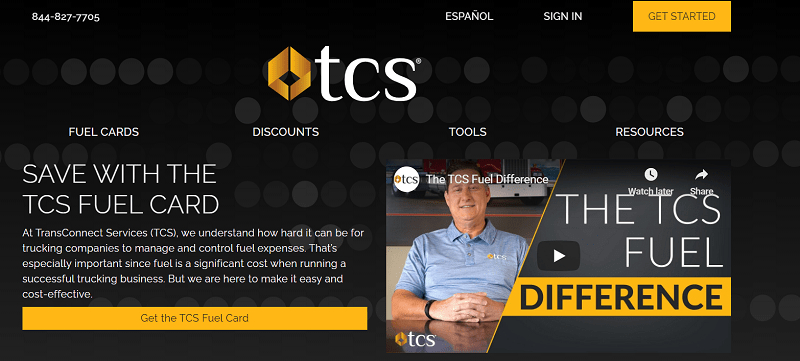 Supports owner-operators, not just larger companies and fleets
Available through both a mobile app and a website
One of the highest savings of all fuel cards
Available in both the United States and Canada
TCS, or TransConnect Services, focuses on the trucking industry with its average of 63 cents per gallon in savings. That adds up to incredible amounts of money over time. Unfortunately, no card is truly perfect, and these savings are limited by the comparatively low number of stations that accept the TCS Fuel Card program.
Other features with this card include personalized account management, dashboard snapshots, and a location finder to help you maximize your savings. This card is definitely worth looking at for the maximum savings alone, but route choices will impact whether it's viable for you.
Website: https://www.tcsfuel.com/
9. Fleet One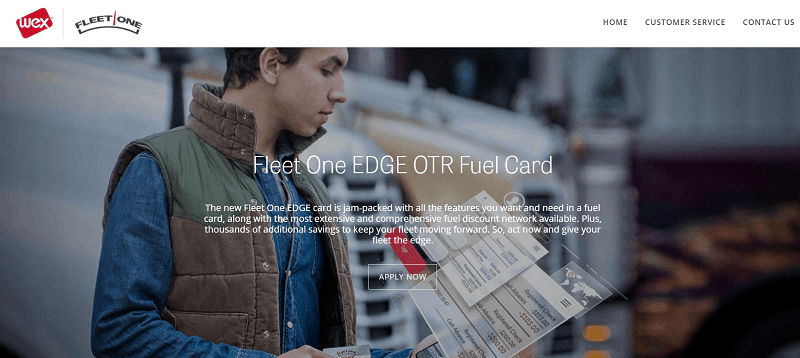 Part of the WEX network
No fuel transaction costs at most in-network sites
Provides savings on wireless plans and maintenance
Designed for companies with up to 50 vehicles
The Fleet One Edge card is also offered under the EFS brand, as described above. As part of the WEX network, this card has access to several thousand in-network sites, plus additional savings on essential expenses like wireless internet and vehicle maintenance.
This card offers an excellent balance between savings per gallon and the number of participating gas stations. Even with the huge savings of the TCS card, the low number of stations holds it back. Fleet One is more viable for more companies, which means it's probably going to offer more savings than many of its competitors.
Website: https://www.fleetone.com/
10. ARCO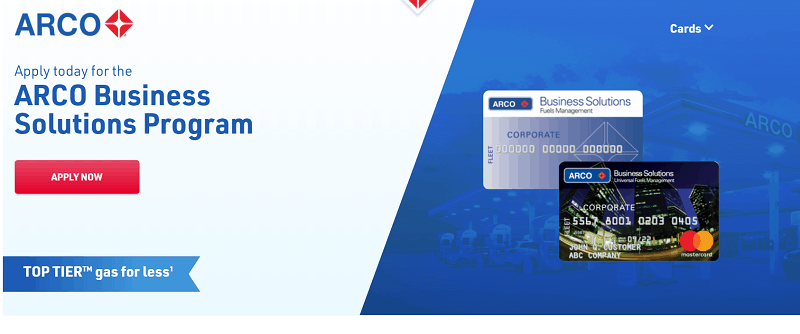 Available in both Fleet Card and Fleet Card + Mastercard versions
Able to report exceptions to regular purchases
Can set gallon limits for individual cards
Allows for ID and odometer prompts
This fleet card is accepted at about 1500 participating ARCO stations. The Mastercard version, like similar cards, is also accepted at any fuel location that accepts Mastercard, which is easily most of them. Notable features include exception reporting, online statements, tracking options, and gallon limits.
The main reason to consider this card is if you expect to visit a lot of ARCO stations, rather than other gas sites. Unlike many other fleet cards, ARCO rarely provides discounts on each gallon of gas. Instead, they prefer to offer bonus points and other earned rewards for drivers. 
Website: https://www.arcobusinesssolutions.com/
11. BP

Offers volume-based savings
Allows card controls by day, week, or month
Helps combat fraud by requiring ID and odometer information
Monitors after-hours purchasing and sends alerts as needed
As one of the largest oil and gas companies in the world, BP has a lot of clout in the trucking industry. Notably, they offer their maximum discount (in the form of a rebate) for customers who purchase just 10,000 gallons, which is considerably lower than some other fuel cards require.
However, like most station-branded cards, BP's Business Solutions cards are most effective when you buy fuel exclusively at their stations. They have a Mastercard version that allows you to fuel almost anywhere, but except significantly reduced rebates if you do this route.
Website: https://www.bpbusinesssolutions.com/
12. ExxonMobil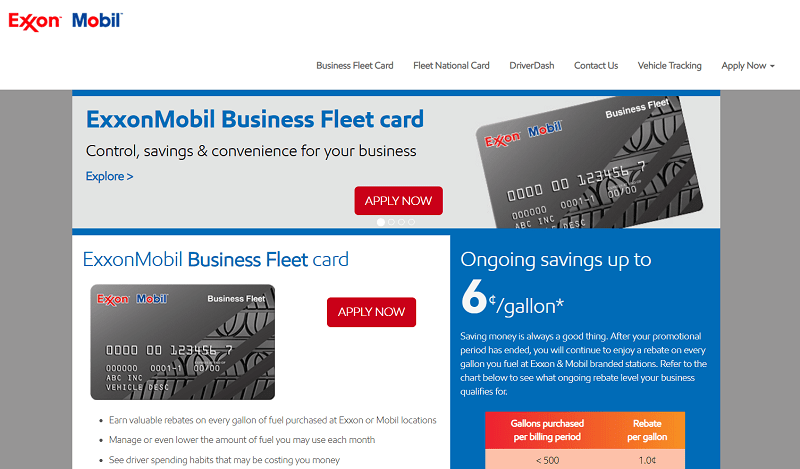 Offers competitive savings
Accepted at many locations
Helps track driver spending habits
Provides real-time spending alerts
ExxonMobil's Business Fleet card is exceptionally competitive with the BP card detailed above, offering the same 6 cents/gallon savings when you buy 10,000 or more gallons from one of their branded fueling locations. Their Fleet National card is part of the Wex network and accepted at over 95% of all retailers, but as usual, this offers fewer rewards and rebates.
Otherwise, this is a relatively standard card, and it's clearly geared towards drivers who expect to visit a lot of Exxon or Mobil-branded locations along their routes. It also provides predictive updates about service and maintenance to help optimize long-term fuel economy, and that can provide significant savings over time.
Website: https://www.exxonmobilfleetcards.com/
13. Voyager Fleet Card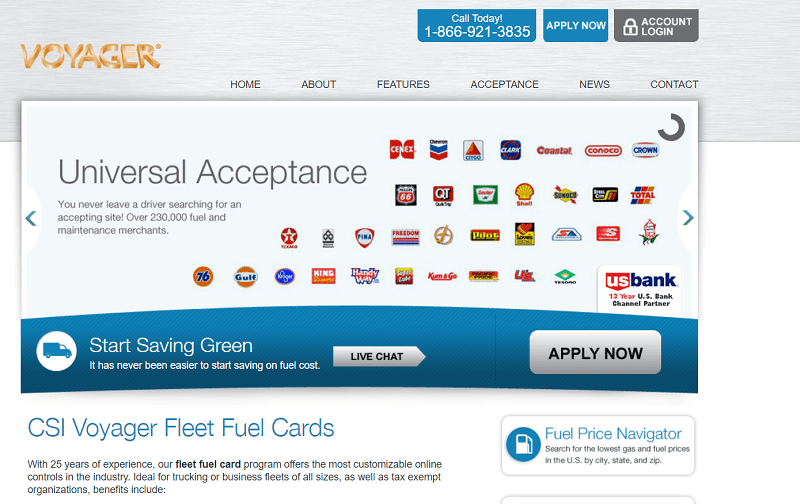 Backed by US Bank
Includes a comprehensive mobile app
Allows for cardless payments
Supports routine fleet maintenance through granular data
The Voyager Fleet Card is an outlier in the industry. Instead of being managed by a gas company or a fleet card company, this card is offered by US Bank and benefits from its robust payment network.
The most notable feature of this card is its inclusion of cardless payment options, which are still relatively rare in the industry. This focus on digital access improves centralization, supports fleet efficiency, and provides enhanced data and control for all accounts. It offers particularly good savings for tax-exempt diesel.
Website: https://www.voyagercsifleet.com/
14. RTS Fuel Card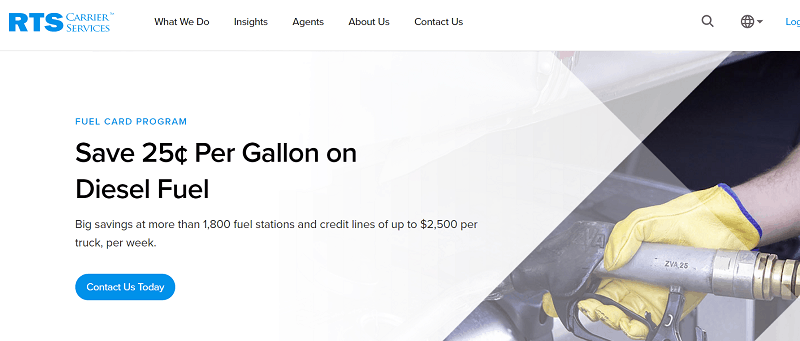 Higher savings than most other fleet cards
Offers weekly credit lines to individual trucks
Additional savings at some fuel stations
No contract or annual fees
RTS offers one of the highest discounts in the industry. Like other high-discount providers, however, this means limited access to stations. In this case, they give discounts at about 1,800 fuel stations. RTS is integrated closely to the Pilot Flying J and Speedway networks, but has somewhat more coverage than the Pilot card.
What really sets this apart is the weekly line of credit for each truck. That gives additional flexibility for cash flow when you need it most, and that can make all the difference if some of your customers are behind on their payments.
Website: https://www.rtsinc.com/product/fuel-discount-program
15. Multi Service Fuel Card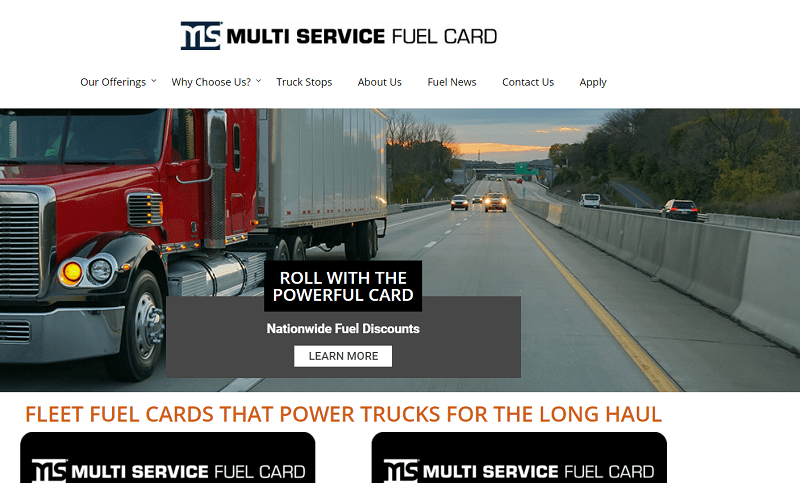 Flexible discounts compared to other fleet cards
No transaction fees
24/7 customer support
Compatible with many types of truck control software
The Multi Service Fuel Card is another outlier in the industry. Rather than a predetermined or volume-based rate of discounts, their setup allows them to negotiate discounts based on the behavior of individual fleets. That makes it hard to evaluate potential savings unless you contact them and ask, which is an unfortunate downside of the company.
However, as their name implies, this card aims to be compatible with as many customers as possible. That means its reporting software is compatible with almost all major trucking software setups, and it provides granular real-time data with information like locations, fuel types, merchant numbers, and even the amount of additives in fuel.
Website: https://www.multiservicefuelcard.com/
16. Speedway Fleet Card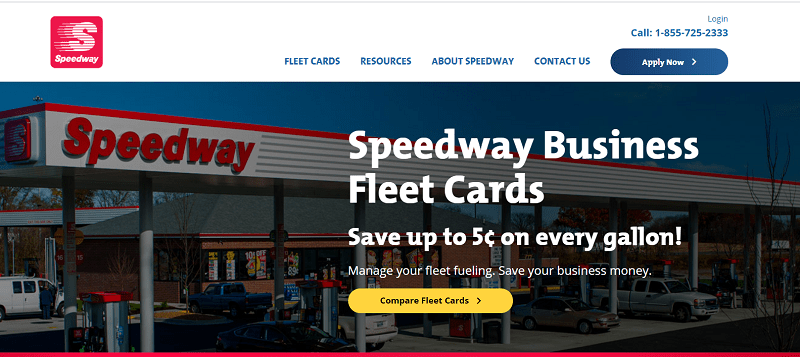 Offers several types of fleet cards
A reasonable number of locations
Competitive savings per gallon
Flexible account monitoring
Speedway offers three types of cards for customers. Their basic card is designed for small and medium-sized businesses that travel near Speedway locations. The universal card is part of the WEX network and offers significantly expanded access at a higher price point, while the Mastercard version offers the most support.
With about 3,900 in-network locations across 35 states, their basic reach is decent, if not quite as large as some other providers. However, the other cards offer about 90% and 95% coverage in total, which is enough to support almost any company.
Website: https://www.speedwayfleetcards.com/
17. Marathon Fleet Card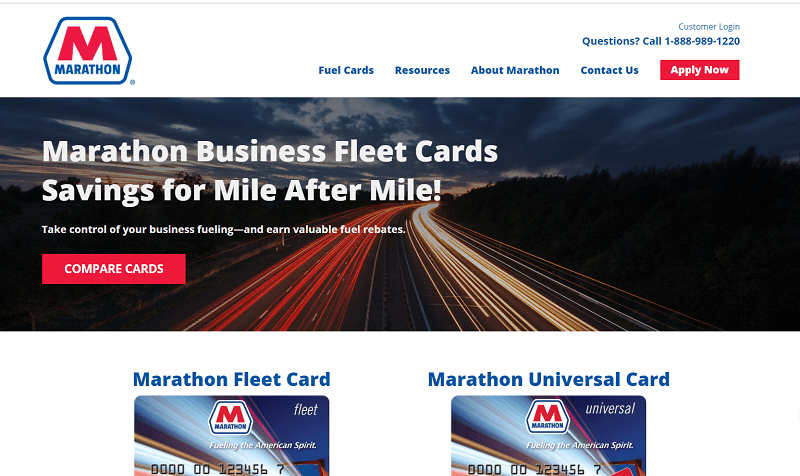 Slightly higher discount than most competitors
Automatic accounting and expense tracking
Allows limits by amount, time, and day
Includes a free app
Marathon offers a slightly better discount than most other widely-accepted fuel cards, with a maximum of 7 cents per gallon (in the form of rebates) when you buy enough gas from them each month. Like many other fleet cards, Marathon is supported by the WEX network and benefits from access to many other gas stations.
Marathon has more branded locations than most of its competitors, with about 5,800 branded locations offering the maximum savings. Between that and the higher-than-average savings per gallon, Marathon's fleet card is extremely competitive and worth considering for your business.
Website: https://www.marathonfleetcard.com/
18. Chevron & Texaco Fleet Card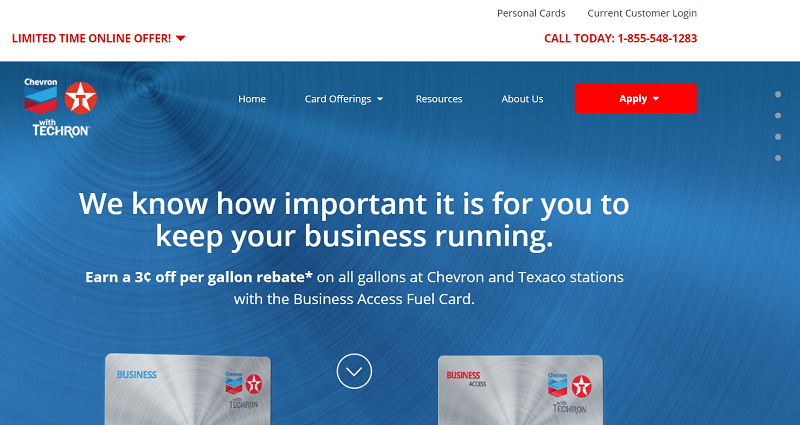 Provides immediate savings, rather than tiered discounts
Supported by over 8,000 stations
Allows you to set customized controls by driver or by card
Has an out-of-network card
Chevron & Texaco's fleet card doesn't offer as much of a discount as many of its competitors do, but their wide network of locations helps offset that. Notably, this card also starts providing its full savings of 3 cents per gallon right away, rather than offering lower savings until you buy enough gas at their stations.
Otherwise, this is a fairly standard fuel card supported by the WEX network. It offers controls set by card or driver, options to limit spending, real-time monitoring, and everything else you expect from a viable fleet card.
Website: https://www.chevrontexacobusinesscard.com/
Frequently Asked Questions
If you're not familiar with fleet and fuel cards, here are answers to the most common questions people have about them.
What Is A Fleet Card?
A fleet card is a special type of payment card that can be used for vehicle-related expenses. This includes maintenance, emergency repairs, and fuel costs. Most companies use them mainly for gas payments, and fleet cards compete based on the types of savings they can provide to customers who visit participating gas stations.
Benefits can range from fuel discounts (either at the pump or in the form of rebates) to benefits regarding expenses like replacement tires or oil changes. Some people refer to fleet cards as fuel cards, fleet fuel cards, or gas cards.
How Do Fuel Cards Work?
On the surface, fuel cards work similarly to any other type of payment card. You put the card into a payment terminal, type in any necessary information, and start fueling your vehicle.
However, unlike traditional payment cards, fuel cards also help gather useful information about vehicles and their performance. This can include details like the time between fuel stops, how much gas drivers are buying, and even when each transaction occurs. This information is useful for understanding drivers' habits and maximizing overall fuel efficiency.
These details matter to transportation companies. If you're managing dozens of trucks, even a slight increase in fuel economy can mean huge savings over time. Most fleet cards provide customized reports to help businesses make these types of money-saving changes.
How To Get A Fuel Card?
The process of getting a fuel card varies by provider. In most cases, you can sign up over the internet after filling out some forms. Companies may send you cards in bulk after you purchase them so you can hand them out to each driver.
In other cases, you may need to call the company to set up your account and start getting fuel cards. This is particularly common if the company offers different discounts based on the way your fleet works.
How Much Will I Save With A Fuel Card?
The amount you'll save varies based on factors like which card you use and how much of a discount each card offers. Every fleet card wants you to prioritize using their in-network stations, so that's where you'll see most of the savings. From there, however, things vary.
Some companies have several fuel cards at the same time. This is particularly useful when there are no annual fees or other costs for having and using the card. Every company is different, so you'll need to research gas stations yourself to determine which card offers the best savings for you.
In general, companies provide one of two basic formats for their rewards programs.
Companies with high discounts (above 10 cents/gallon) tend to have a small number of locations you can visit. This is great if you operate mainly around their stations, but it's not very helpful if you want to send your fleet around the whole country.
Companies with low discounts (7 cents/gallon or less) typically have far more stations. While they may not offer as great of a discount, the fact that you can benefit from their discounts more reliably can mean that you'll end up saving more money than you would with a high-discount card.
What Are The Differences Between Credit Cards And Fuel Cards?
The main difference between credit cards and fuel cards is that fuel cards are limited to vehicle-related purchases and provide more information about each purchase than companies usually receive.
However, some fuel cards are also credit or debit cards and can be used for other expenses. This is designed to provide flexibility to companies, so the distinction between the types of cards isn't as clear as it looks at first.
More: Best Fuel Cards for Truckers
* please note we have an affiliate relationship with Coast and Motive Card