You can enroll your drivers on as many training courses as possible. You can make them read manuals, study their behavior, and do whatever it takes to keep them as safe as possible. But when it comes to driver training and protection, there's no greater tool than an in-cab dashcam.
Dash cams help you to see exactly what your driver sees. As well as creating an opportunity to directly coach drivers (with in-cab voice coaching) and keep them safe (with risky behavior alerts and alarms), Dash cams record valuable, live footage.
When you need to make an insurance claim, you have all the evidence you need in high-quality definition. All too often fleet drivers are blamed for incidents – dashcam technology is changing that.
Dash cams, like other aspects of fleet technology, also rely on telematics technology. They use that connection to show your team live footage, along with real-time driver alerts.
As with other features of fleet management like GPS tracking, asset tracking and electronic logging devices (ELD), Dash cams aren't offered by every fleet management company.
It's a specialist technology, and most fleet owners and operators aren't aware of the additional protection that a dashcam can offer. When used correctly, it's a vital piece of your fleet management suite.
Which company provides high-quality, reliable Dash cams? How does a dashcam protect both your drivers and your assets? How are they powered? And how do you decide which dashcam package is best for you?
Our Fleet Logging team has figured out all of that for you. We've compared 28 of the best dashcam packages from North America's top dashcam providers.
Keep reading to find all the information you need about the configuration, capability and price of Dash cams. You're sure to find the provider that suits you and your team best.
Featured: Motive*

Motive has developed a Smart Dash Cam system to help your fleet build a 'culture of safety and trust.' Their dash cams will help your company:
Promote safe driving habits, focusing on drivers that regularly take risks;
Simplify your insurance claims procedure. Relevant video footage is 100% accurate and can be used as evidence;
Start using the dash cam technology within minutes. Simply plug into the Motive Vehicle Gateway and you can start capturing video footage;
Protect your drivers with a system that encourages driver coaching;
Capture all the data you need with both forward-facing and inward-facing cameras;
Send alerts to drivers in real-time;
Show the office team and management team exactly what the driver sees, improving communication;
Access dash cam footage remotely.
Click For An Exclusive Motive Discount
Profile: https://fleetlogging.com/motive/
Website:Visit here
Featured: Verizon Connect*


Verizon Connect is one of America's largest providers of Dash cams. Its Dash cams:
Help everybody in your team mitigate risk;
Allow your team to coach drivers with HD video;
Increase your understanding of unsafe incidents so that you can prevent them from happening again;
Give you the evidence you need in the event of a false claim;
Include smart video technology to immediately categorize the severity of the incident;
Identify the relevant video clips within minutes, saving you hours of sitting through video;
Capture rapid acceleration, hard cornering, hard braking, and more;
Record video footage and make it available alongside other fleet management data such as GPS location and driver profile.
Website: https://www.verizonconnect.com/solutions/fleet-dash-cam/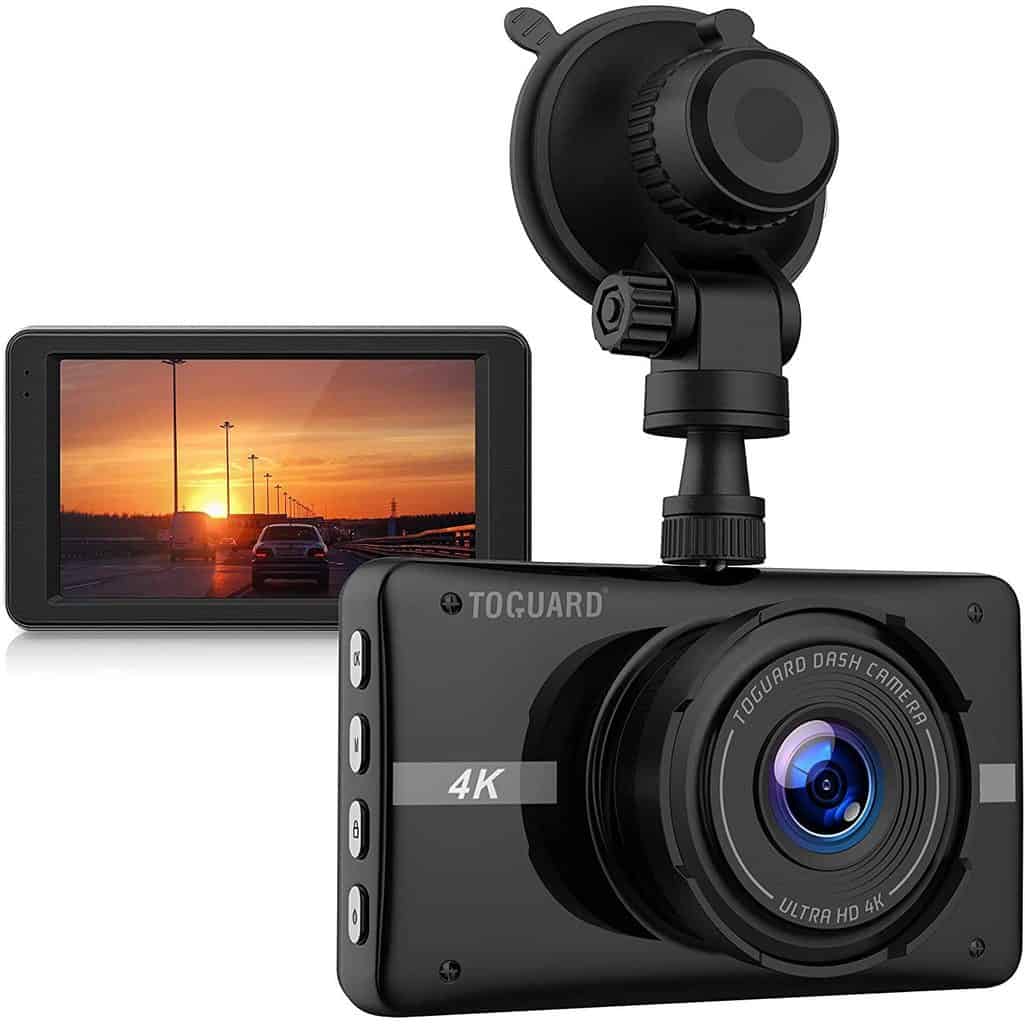 Disclaimer: Fleetlogging.com is a general business information website only. The material and information on this website should not be relied upon for making any business or legal decisions. We cannot recommend any company and/or product, nor assess your suitability for any product and/or company listed here.
The table below shows a quick price comparison of all the dashcam solutions that we've researched:
| Company Name | Monthly Cost (per vehicle) | Upfront Cost |
| --- | --- | --- |
| Motive | from $35 | available on request |
| Verizon Connect | available on request | available on request |
| Samsara | available on request | available on request |
| Rand McNally | available on request | available on request |
| JJ Keller | from $189.28 | available on request |
| Omnitracs | available on request | available on request |
| Brickhouse Security | from $14.99 | available on request |
| Geotab | available on request | available on request |
| Linxup | from $14.99 | from $39.99 |
| Azuga | available on request | available on request |
| Nextraq | available on request | available on request |
| Lytx | available on request | available on request |
| GPS Insight | available on request | available on request |
| Clearpath GPS | from $55 | from $15 |
| Coretex | available on request | available on request |
| Zonar Systems | available on request | available on request |
| Pedigree Technologies | available on request | available on request |
| Mix Telematics | available on request | available on request |
| GPS Trackit | available on request | available on request |
| TitanGPS | available on request | available on request |
| Transflo | from $25 | from $200 |
| Fleet Complete | available on request | available on request |
| AT&T Fleet Complete | available on request | available on request |
| HD Fleet | available on request | available on request |
| RAM Tracking | available on request | available on request |
| Rhino Fleet Tracking | from $39.95 | from $16.95 |
| goFleet | available on request | available on request |
| SureCam | from $31 | shipping and installation costs only |
*the prices in the table above (where available) come directly from each company's website and were accurate at the time of writing (May 2023). Since then, those prices may have since changed.
We've listed the results of our dashcam research and the features of each company's product in a bit more detail below. You'll be able to see the benefits of their service and some general information about the company as well.
*companies are ranked in no particular order.
2. Samsara

Samsara offers its customers 'the most intelligent dashcam platform' as part of its fleet management package. They use both hardware and software to offer:
Road analysis and driver behavior analysis in real-time;
Actions and alerts which can be sent to a driver instantly;
Improved driver safety and lower fleet costs;
Intelligent sensors and computing vision that automatically detects unsafe driving;
In-cab voice coaching;
Automatic uploads of incident footage to the Samsara dashboard;
Data that can be presented in scorecards and trend reports, giving managers the chance to spot important driver statistics;
Wide-angle lens with full HD 1080p video, as well as Infrared LED for low-light driving.
Website: https://www.samsara.com/uk/fleet/dash-cam
3. Rand McNally

Rand McNally's range of Dash cams are top-of-the-range, and they're part of the DriverConnect platform. Its Dash cams feature the following:
Top-of-the-line safety features;
Rugged mounts, so that the camera can easily be installed on the driver's windshield;
Night mode – automatically activated – so that your drivers are protected even during the night;
Time-lapse and still photo options, which can help to build strong data or evidence;
Intelligent sensors that automatically detect collisions;
Lane departure warnings;
Built-in GPS that can be used for video location triggering;
Full HD resolution, extra-wide angle and high-quality video.
Website: https://fleet.randmcnally.com/solutions/asset-tracking
4. JJ Keller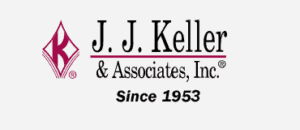 These are some of the features of the Dash cams offered by JJ Keller:
Intelligent g-sensors;
Dashcam technology that protects both drivers and companies;
Two different Dash cams with different budgets and business solutions;
Proactive driver coaching and effective risk management;
Alerts and alarms for risky driving behavior such as hard braking, cornering, drifting, and more;
Front-facing, dash-mounted cameras;
Data and video footage which is sent from the app straight to the back office;
Event reporting statistics, video footage, incident summaries, and driver coaching all combined into one powerful dashcam platform.
Website: https://www.jjkeller.com/shop/Product/J-J-Keller-Dash-Cam-Pro-and-Encompass-Video-Event-Management-Solution
5. Omnitracs

Omnitracs has transformed the traditional dashcam concept with its patented Critical Event Video (CEV) technology. The in-cab cameras offered by Omnitracs:
Help to determine who is truly responsible for an accident;
Use forward-facing cameras to protect your fleet in court cases;
Will help save your business time, money, and credibility;
Help you exonerate innocent drivers in court;
Improve the safety and security of your fleet;
Allow your office team to request videos from a certain time and review incidents instantly;
Store data securely – this means that data cannot be edited or tampered with;
Help your team monitor and correct risky driver behavior.
Website: https://www.omnitracs.com/products/critical-event-video
6. Brickhouse Security

Brickhouse Security offer a range of in-cab cameras that:
Help your team to monitor the behavior of your drivers;
Capture footage that can be used in legal cases;
Improve road safety;
Provide unique insights into individual driver behavior;
Develop driver portfolios so that you can coach drivers with accurate data;
Can record activity in both directions;
Use intelligent, built-in g-sensors;
Will accurately record the incidents occurring near your vehicle, no matter the lighting conditions.
Website: https://www.brickhousesecurity.com/car-cameras/dash-cams/
7. Geotab

Geotab puts a strong focus on using Dash cams as part of its fleet management safety package. Its Dash cams:
Record high-definition videos that are integrated with Geotab's open fleet telematics platform;
Provide a clear view of incidents, which is needed for any insurance dispute;
Record a 360° view of driver events and driver behavior;
Allow you to minimize risk by notifying you when drivers smoke, show signs of fatigue, and appear distracted;
Come with a night vision camera that uses infrared LED;
Improve your fleet safety and reduce the risk of collision;
Can be configured to set up alerts for unsafe driving behavior;
Are easy to install and even easier to use.
Website: https://www.geotab.com/fleet-management-solutions/fleet-dash-cams/
8. Linxup


Linxup has recently added dashcam technology to its fleet management package. It uses Dash cams to:
Provide 24-hour protection for your fleet;
Transmit video or image alerts for collisions, risky movements, broken glass, and harsh braking;
Continue to provide live views even when the asset is parked;
Can be installed in as little as 6 minutes and does not require adhesive to attach to the windscreen;
Provide bi-directional video footage;
Upload files quickly, thanks to the 4G LTE connectivity;
Provide access to video footage via mobile app or internet browser;
Help the office team communicate with drivers in real-time.
Website: https://www.linxup.com/gps-trackers/fleet-dash-camera.html
9. Azuga

Azuga has developed a comprehensive suite of fleet management solutions. It offers Dash cams that:
Provide you with the technology you need at a price you can afford;
Make sure you're prepared for anything that comes your way;
Use highly accurate, smart detection software: SmartCam;
Capture road events and driver behavior in high quality;
Don't focus purely on negative behavior. Their footage also helps to reward safe drivers;
Help you retain your workforce, and build trust;
Generate instant accident reports;
Provide the evidence you need to reduce your insurance premiums.
Website: https://www.azuga.com/dashcam
10. NexTraq

NexTraq is a Michelin Group company. It takes driver accountability to the next level, focusing on offering:
The patented NexTraq® Dashcam – the complete dashcam package;
Reliable evidence before, during, and after incidents;
Alerts and updates on hard braking, harsh acceleration, or even aggressive cornering;
Immediate alerts with direct links to video footage;
GPS technology incorporated within the dashcam footage;
HD video that promotes safe driver behavior;
The option to include a second in-cab view camera;
Highly accurate evidence that protects your business from false claims such as false whiplash claims and staged accidents.
Website: https://www.nextraq.com/services/dashcam/
12. Lytx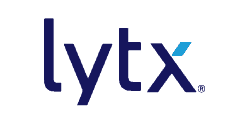 The Lytx video platform provides video evidence when your fleet needs it. Its fleet dashcam technology:
Protects both your business and your drivers with video evidence;
Uses cloud-connected Dash cams;
Provides reliable, continuable and searchable video clips;
Use smart filters, allowing you to find the specific video footage you're looking for in minutes;
Maximizes your efficiency and helps you provide better customer service;
Maintains profits by reducing the costs of insurance premiums;
Can store up to 100 hours of video evidence anywhere that you have a connection;
Can be figured with road view, inside view, or add views to provide 360° visibility.
Website: https://www.lytx.com/en-us/fleet-management/dash-cam
13. GPS Insight

GPS Insight has developed a trademark dashcam package – Driveri. Driveri offers the following:
Indisputable evidence that protects your business against false claims;
Technology that captures driver drowsiness, road violations, high g-force events and more;
Enhanced driver safety, capturing every minute spent on the road;
An 'overall view' of driver behavior, helping you to quickly identify those involved;
A complete 360° view of any incident;
Unlimited video cloud storage;
Simple installation and use, with no smartphone or WiFi connection required;
The data and analysis you need to help coach better driver behavior.
Website: https://www.gpsinsight.com/press-release/gps-insight-announces-new-dash-cams-to-enhance-safety/
14. ClearPath GPS

ClearPath GPS recently incorporated dashcam technology into its product range. It now markets Dash cams that:
Protect your entire fleet with simple video technology and 'guard mode';
Use both driver and road-facing Dash cams to remove all doubt with liability;
Include tamper-proof technology, so that data can't be edited or deleted;
Can be self-installed in just a few minutes;
Include fast LTE connections that instantly upload the recorded video to the cloud;
Operates even when your vehicle is powered down. Broken glass and crash events are still detected;
Improves driver behavior and increases fuel economy;
Can be fully integrated with both new and existing ClearPathGPS trackers;
Website: https://www.clearpathgps.com/dash-cams-for-commercial-fleets/
15. Coretex


Coretex provides high-quality safety management with its advanced dashcam platform. That dashcam platform:
Provides real-time alerts and action triggers based on driver and vehicle behavior;
Records HD footage;
Gives your team the tools they need to reduce on-road incidents;
Compiles the evidence you need when accidents occur;
Monitors driver fatigue and creates a more motivated, efficient fleet;
Comes in three different configurations, so that your team will be able to find a set-up and subscription price that suits you;
Allows for instant access to both live and recorded data;
Shows second-by-second analysis and playback of every event and incident possible.
Website: https://www.coretex.com/products/cameras-and-safety/safety-and-dash-cams/
16. Zonar Systems


Zonar Systems puts a big focus on driver coaching, and Dash cams are a massive part of that. The trademark Zonar Coach:
Guarantees to save your fleet money – so much so that they have a dedicated savings calculator;
Provides real-time audible violation warnings to drivers;
Allows drivers to take corrective action and mitigate accidents;
Provides voice feedback when drivers tailgate, exceed speed limits, and more;
Is designed for drivers, and proactively monitors individual performance with an intuitive dashboard;
Helps fleet managers to reward the safest drivers while correcting hazardous ones;
Utilizes a forward-facing camera to detect objects on the road and record incidents;
Can be combined with Zonar's other fleet telematic solutions.
Website: https://www.zonarsystems.com/solutions/driver-coaching/
17. Pedigree Technologies


Pedigree Technologies has developed CameraView™, a plug-and-play dashcam solution. CameraView™ offers the following:
A camera solution that enables drivers and fleets to intuitively capture visual recordings of events;
Quick and easy set-up, integrated with the OneView platform;
Evidence of vehicle impact during an incident;
A highly useful expansion on Pedigree's integrated suite of solutions;
Elimination of operational blind spots;
Protection for innocent drivers involved in collisions and other incidents;
The opportunity to coach risky drivers and reward safe drivers;
Increase in driver retention and trust between the fleet and office team.
Website: https://www.pedigreetechnologies.com/solutions/cameraview/
18. Mix Telematics


Mix Telematics is a leading global provider of fleet solutions. The MiX Vision technology:
Provides an accurate inside view of fleet operations;
Stores the visual evidence you need to exonerate innocent drivers;
Gives you the data you need to implement relevant driver training;
Includes two optional cameras that can be affixed in a variety of positions;
Monitors the activity at the back and the sides of vehicles as well as the road;
Prevents fuel theft and fuel wastage too;
Simultaneously captures road and driver-view video footage linked to an event, without risk of tampering;
Stores 72 hours of high-resolution video up to 2:30 minutes in length.
Website: https://www.mixtelematics.com/mix-vision-overview
19. GPS Trackit

GPS Trackit offers a versatile dashcam solution as part of their GPS package. Its dashcam telematics:
Provide reliable video coverage;
Show 360° views and 24/7 visibility – even when vehicles are powered down;
Are built for your protection, both on the road and in court;
Discourage auto insurance fraud and false claims;
Help the office team to understand situations from the driver's point of view;
Use powerful tools like video footage, alerts and behavior analytics to train your fleet;
Allow you to incentivize driver behavior and promote safe driving;
Tell you what happens, when it happens, with instant notifications and videos of incidents.
Website: https://gpstrackit.com/solutions/video-telematics/
21. Titan GPS


Titan GPS promises to transform your fleet with video. The video insights offered by its in-cab camera systems:
Record the video and driving details of events leading up to, during and after an incident;
Notify your office team of any incidents within a minute;
Offer camera configurations for forward-facing, driver-facing, cargo or side view cameras;
Are securely placed and easy to install;
Record wide-angle, high-definition footage;
Are designed with fleet operators in mind, setting their product apart from the rest;
Use cloud-managed data, and come with three modes of video storage and transmission;
Are protected against video tampering, while enabling immediate clip viewing and response from fleet managers.
Website: https://titangpstracking.com/in-cab-fleet-camera-system/
22. Transflo

Transflo has recently incorporated dashcam technology into its telematics package. Its technology:
Uses intelligent sensors that detect distracted drivers, harsh acceleration, speeding, tamper  events, and more;
Can store up to 128GB on a Class 10 SD card;
Adds a level of trust between you and your drivers;
Helps you to naturally coach-out risky behavior and reduce fleet costs;
Protects your fleet against insurance scams and driver fraud;
Uses dual-facing cameras, with 1080P HD footage;
Is rugged, reliable, and trustworthy;
Gives you eyes on the road and keeps your drivers safe, your team aware, and your fleet in top condition.
Website: https://transflo.com/fleet-solutions/transflo-Dash cams/
23. Fleet Complete


Fleet Complete has created Vision – a reliable video solution for your fleet safety and driver coaching. It offers the following:
The Vision dashcam and mobile app to equip you and your drivers with eyes on the road, documenting what really happens;
In-cab audio assistance to help coach drivers, even en-route;
A mounted dashcam which is completely hands-free for drivers;
Driver IDs that sync with the mobile app automatically, and upload videos to the web platform;
Ultra-sophisticated sensor technology that knows exactly when to record;
The Advanced Driver Assistance System (ADAS) that alerts your drivers to road violations and near misses;
Video evidence that can be used as a potential line of defense in litigation;
A solution that integrates seamlessly with the Fleet Complete platform.
Website: https://www.fleetcomplete.com/products/vision/
24. AT&T Fleet Complete


AT&T Fleet Complete also offers a cost-effective video telematics package. Its Dash cams:
Provide in-cab driver coaching that can help fleets reduce careless driving;
Reduce the chance of collision and minimize wear and tear on company vehicles;
Improve your brand image as a result of responsible and safe driving;
Protect your drivers' safety scores when faced with false claims or crash faults;
Monitor behavior throughout the trip and only record the few seconds before and after any triggered event;
Record data into the Fleet Complete portal, so that managers in the office can review any trip and all of the flagged violations during that trip;
Immediately alert drivers of any potentially unsafe driving;
Capture lane drifting, rolling stop, speeding, harsh cornering, hard braking, harsh accelerating, and tailgating.
Website: https://att.fleetcomplete.com/business-solutions/video-telematics/
25. HD Fleet

HD Fleet doesn't just provide a dashcam for your fleet! Its cameras provide an 'unparalleled view into your fleet' by offering the following:
Full reviews of accident footage, which can be used as evidence in conflicting reports of events;
A reduction in motor vehicle risks. Their technology confirms that drivers are wearing their seat belt and concentrating on the road;
GPS tracking, reporting, and geofencing in addition to video telematics;
Actionable insights into the behavior and driving pattern of your drivers;
A simple and intuitive interface that allows you to access video footage on their cloud server;
The tools you need to coach your drivers to modify their risky driving behaviors;
720p incident cameras featuring a tamper-resistant design;
A panic button that can be used to mark important footage during an emergency.
Website: https://hdfleet.com/
26. RAM Tracking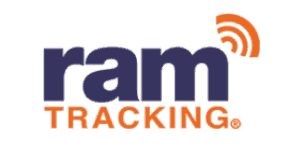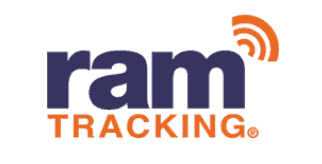 RAM Tracking prides itself on the Dash cams they have specifically designed for business. Its Dash cams:
Offer a 380GW HD vertical lens static dashcam that includes the latest dashcam technology;
Help to improve driver safety and reduce insurance claims;
Come with a professional, simple installation;
Come from an award-winning team with outstanding customer service;
Continuously record in order to monitor footage of accidents, crashes or dangerous driving;
Act as a deterrent to potential thieves attempting to break into or steal the vehicle;
Can provide you with the data that you need to coach drivers and eliminate risky maneuvers;
Are fully compatible with the RAM Tracking suite. This means you can now track and watch your vehicles and drivers to ensure that vehicles are being used correctly.
Website: https://www.ramtracking.com/dash-cams/
27. Rhino Fleet Tracking

Rhino Fleet Tracking has you covered with dash cams too. Its clever dash cam technology:
Offers two-way visibility, with a 360° view i

nside 

and outside of the vehicle;

Provides 24/7 security for your driver and your vehicle;
Feeds into the same GPS tracking system to relay crucial driver data;
Provides your team with a visual documentation of your driver's behavior;
Greatly reduces risk and liability, especially in court;
Can be used to help reduce insurance premiums;
Is easily installed by simply sticking it to the windshield;
Allows office teams to quickly access and view events, moments after they have occurred.
Website: https://www.rhinofleettracking.com/dash-cameras/
28. GoFleet

GoFleet offers a range of fleet camera systems through third parties. Those dash camera solutions:
Include the Zenducam Z6, an innovative camera with real-time video transmission;
Recognize driver distraction and immediately sound an alarm;
Come from some of the most reliable names in the industry, including Samsara;
Automatically detect unsafe driving conditions;
Use artificial intelligence to immediately identify events on the road and send notifications;
All record crucial on-the-road footage that can be used to exonerate innocent drivers;
Provide undeniable insight into daily fleet activity;
Improve the security of your fleet and boost road safety for everyone.
Website: https://www.gofleet.com/product-category/fleet-camera-systems/
29. SureCam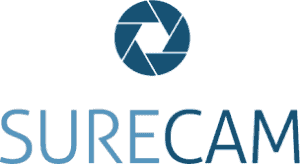 SureCam was the first UK network-connected dash camera provider and they now serve thousands of fleets around the globe. Their dash cams feature:
A range of devices including forward-facing, dual-facing and exterior side/rear dash cams
Assists in reducing claim costs and increasing safety across the fleet
Caters for fleets from 3 to 5,000
Real-time visibility of what is happening on the road
Instantly transmit video footage to the cloud
Provides solutions at affordable prices
Enables you to incentivise drivers to improve their driving
Includes GPS tracking options, trip history, alerts and reporting
Website: https://surecam.com/
Dash cams Q&A
What is a dashcam?
A dashcam (dashboard camera) is a smart video camera that is capable of capturing footage both inside the vehicle cabin and on the road. Some companies offer dashcam technology that records 360° views of the road and each side of a vehicle. Other companies include built-in microphones and speakers that coach drivers with live instructions.
Dash cams are normally window-mounted and surprisingly small. They should never distract a driver, and instead, they should protect them while reducing risky driving.
How does video telematics work?
There's a lot of science behind telematics – and if you want to find out more about fleet telematics, then you should check out 48 of the best telematics providers in North America.
Dash cams will typically record everything that happens on the road. However, they will only store key events and footage that is deemed valuable. That data will be compressed and transmitted back to a computer through a cloud server.
Normally, Dash cams will have a smart application that allows users to access key events on smartphones, tablets and computer devices. It's available almost instantly and lets the rest of your fleet team review key events. In some cases, the footage is extremely valuable and can be used as significant evidence in court.
Some dashcam packages will provide in-cab voice coaching. Smart sensors detect many different aspects of unsafe driving and risky behavior and help drivers reduce that risk.
What road events are captured?
Each dashcam provider will develop their own road even technology. You can normally expect the followings events to be recorded:
Key incidents, collisions, and crashes;
Hard braking;
Hard acceleration;
Distracted driver;
Driver not wearing a seatbelt;
Swerving and risky turns;
Aggressive cornering;
Lane drifting;
Rolling stop;
Speeding;
Tailgating;
Driver using their phone;
Driver falling asleep.
Will Dash cams save your fleet money?
Dash cams are almost certain to save your fleet cash. The footage captured by Dash cams has been used in many court cases, exonerating innocent drivers and defending false insurance claims. Sometimes, these claims involve several thousand dollars.
Of course, there will be an upfront cost when your fleet decides to incorporate dashcam technology. But as well as saving your fleet money in court, Dash cams will also help you save money by protecting your drivers and your fleet. Drivers feel more valued, and staff retention is improved.
By reducing risky behavior and building a team of safer drivers, you'll also be reducing the chances of costly collisions and vehicle repair. Maintenance costs will see a reduction, and Dash cams will also reduce the likelihood of theft and malicious damage.
Are all vehicles capable of using Dash cams?
It doesn't take much to power up a dashcam! Each camera will have a specific mount, which is used to attach the dashcam to the front window. Normally, they can be powered by controls within the cabin. Your driver will barely notice them in the cab.
Some companies offer a range of dashcam configurations. Up to 4 Dash cams can be installed on a vehicle, covering every angle on the road.
* Please note we have an affiliate realtionship with Motive and Verizon