Electronic Logging Devices (ELDs) are great for helping your drivers and management team maintain their Records of Duty Status (RODS) and organize their Hours of Service (HOS), but with so many products on the market where do you begin?
How do you know which configuration, features, and prices will suit your company best?
Luckily, we've done the hard work for you. We've compared products and packages from 55 of North America's top fleet logging providers for price, quality and configuration so that you don't have to. Keep reading to find the logging device which is perfect for you and your team.
Featured: Samsara*

Some of the features of ELDs with Samsara are as follows:
FMCSA certified
No need for specialist e-logging hardware – capability available on Android and iOS devices
GPS tracking, sensor data and other information all available on one ELD system
Straightforward hours of service (HOS) management and accurate driver records of duty status
Real-time data transmission and ability to view live logs
Easy-to-use dashboard allows fleet managers to review driver logs
Rulesets are easy to apply based on location
Drivers can easily access, review and edit HOS
Samsara offers a full ELD compliance solution to connect all of your operations. Vehicles transmit live data as part of the package and important information like vehicle speed, diagnostic information and safety warnings are instantly available.
Drivers are able to record hours-of-service logs which are ready for review by fleet managers in remote locations. WiFi hotspots on trucks and trailers ensure that cellular data plans aren't necessary. Managers are able to mitigate risk by interrupting operations that would clearly violate HOS regulations.
Website: https://www.samsara.com/fleet/eld-compliance
Featured: Verizon Connect*

Verizon Connect offer ELD solutions which include the following:
Simple migration from AOBRD to ELD
A team of experts ready to help with your migration to ELD
Telematics technology makes life easier for drivers
Log errors can easily be edited and updated for accurate logs
Drivers will be able to view HOS restrictions and won't go over any limits
Uptime of 99.99% means a reliable network solution
Ability to manage all field operations on a single platform
Quick and easy installations
Verizon Connect are one of the most established ELD providers and a highly trusted brand. Currently they're putting a huge focus on assisting new and existing customers migrating from AOBRD systems to new, legally compliant ELD packages.
Their range of setup options and advanced technical support make for a powerful ELD solution for both your drivers and your management team.
Website: https://www.verizonconnect.com/solutions/eld-compliance-management-software/
Featured: Motive*

Some of Motive's handy features are as follows:
Easy-to-use ELD with a focus on the driver experience
FMCSA registered and built from the ground up to meet ELD requirements
Driver app allows you to record hours of service and vehicle inspection reports
Alerts help you to prevent HOS violations before they occur
No cell reception required with the ability to connect to mobile devices via Bluetooth and USB
Capability to connect to many different vehicle types
'Off duty' driving time an option with the Personal Conveyance system
No mechanic required for the straightforward installation
Motive aim to simplify ELD compliance by bringing compliance, reporting and insights together in one place. Using their system you'll 'never worry about ELD compliance again'. Automatic log auditing makes your life easier when compiling reports.
Motive's powerful dashboard gives fleet managers complete visibility into asset operations and displays crucial information like engine health, idle time and vehicle utilisation.
Click For An Exclusive Motive Discount
More Info: https://fleetlogging.com/motive/
Website: Visit the Motive Website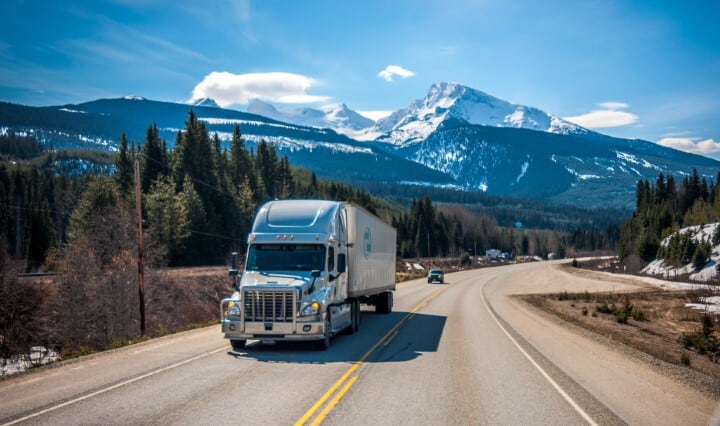 Disclaimer: Fleetlogging.com is a general business information website only. The material and information on this website should not be relied upon for making any business or legal decisions. We cannot recommend any company and/or product, nor assess your suitability for any product and/or company listed here.
The table below shows you a quick price comparison of all the ELDs that we've researched:
| Company Name | Monthly Cost (per vehicle) | Upfront Cost |
| --- | --- | --- |
| Samsara | available on request | hardware from $129 |
| Motive | from $20 | from $10 per month |
| Verizon Connect | from $23 | n/a |
| AMS (Asset Monitoring Solutions) | from $17.30 | $125 |
| Rand McNally | from $19.99 | from $149.99 |
| Switchboard | $0 | from $250 one-time purchase |
| Webfleet by TomTom Telematics | available on request | available on request |
| JJ Keller | available on request | available on request |
| Omnitracs | from $22.95 | available on request |
| Brickhouse Security | from $14.99 | from $49.99 |
| Geotab | available on request | available on request |
| Linxup | from $29.99 | $299.98 one-time purchase |
| Azuga | available on request | available on request |
| Nextraq | available on request | available on request |
| Zubie | available on request | available on request |
| Enterprise Fleet Management | available on request | available on request |
| Lytx | available on request | available on request |
| Fleetio | available on request | available on request |
| Teletrac Navman | available on request | available on request |
| BigRoad | available on request | available on request |
| Eroad | available on request | from $25 |
| GPS Insight | available on request | available on request |
| Automile | $5.90 | $99 |
| Element Fleet Management | available on request | available on request |
| Fleetlocate | available on request | available on request |
| US Fleet Tracking | from $29.95 | n/a |
| Clearpath GPS | from $20 | from $125 |
| goFleet | available on request | available on request |
| Onfleet | from $199 | n/a |
| Coretex | available on request | available on request |
| Donlen | available on request | available on request |
| Zonar Systems | available on request | available on request |
| Pedigree Technologies | available on request | available on request |
| Mix Telematics | available on request | available on request |
| Quartix | from $14.90 | free |
| GPS Trackit | available on request | available on request |
| Track Your Truck | available on request | available on request |
| Ezlogz | from $29.99 | n/a |
| Gorilla Safety | from $26.99 | free |
| CarrierWeb | available on request | available on request |
| Merchant's Fleet | available on request | available on request |
| Konexial | from $20 | $129.99 |
| National Fleet Tracking | available on request | available on request |
| HOS 247 | from $19 | free device if you pay for a year upfront or $79 per device |
| Trimble Fleet Management | available on request | available on request |
| Bridgehaul | from $15 | free |
| Garmin Fleet | available on request | $249.99 |
| Eaglei Tracking | available on request | available on request |
| TitanGPS | available on request | available on request |
| Blue Ink Bit | free | from $295 |
| OnestepGPS.com | available on request | available on request |
| Atti Fleet Tracking | available on request | available on request |
| Rhino Fleet Tracking | from $39.95 | from $16.95 |
| LionEight | available on request | available on request |
| Wireless Links | available on request | available on request |
*the prices in the table above (where available) come directly from each company's website and were accurate at the time of writing (June 2023). Since then, those prices may have since changed.
We've listed the results of our ELD research and the features of each company's product in a bit more detail below. You'll be able to see the benefits of their service and some general information about the company as well.
*companies are ranked in no particular order.
3. AMS (Asset Monitoring Solutions)

Some features of AMS' ELD systems are:
High quality fleet manager tracking system
Market-leading price makes for a cost-effective system
Ability to track multiple assets
Sophisticated AMS dashboard
Logging information available from a variety of locations on multiple devices
Web portal is designed and maintained in house
Can tailor the solution to match your exact requirements
Monitor your driver's style and work data on a handy live screen with various filters
AMS pride themselves on being the USA's number 1 choice for vehicle tracking. Their sophisticated and user-friendly interface helps managers to select which information they would like to prioritise across multiple assets.
A dedicated support team are on hand to help compile reports and present the exact data which is required. Daily Summaries, Detailed Reports and Timesheet Reports make planning, analysis and audit reports straightforward.
Website: www.amsgroupusa.com
4. Rand McNally

Rand McNally offer some desirable features with their E-log system:
Compact device which can be installed in a moment
Both Android and iOS devices are fully compatible
View and certify driver logs on phones and tablets
HOS logs can be stored for up to 2 days during loss of cellular signal
When at capacity, it's easy to offload data to phones or tablets
Drivers appreciate a user-friendly interface for sending messages and viewing, editing and archiving logs
6 months of logging history (the legal requirement) is easily viewed on the ELD portal
Truck location, engine status and more available on the trademark portal
Rand McNally offer a compact electronic logging solution with their trademark ELD 50® . This small and compact device is easy to install and requires little maintenance.
Drivers are able to view, certify and edit their logs on their Android or iOS devices. Drivers are also able to send and receive messages through the software, which helps fleet managers organize operations in an efficient way.
Website: https://www.randmcnally.com/electronics/e-logs
5. Switchboard

Some of the features of Swichboard's ELD systems are as follows:
Technology that you can set up in minutes
Full FMCSA compliance
A robust fleet management solution
Smart Geofence and GPS technology means you'll never lose track of assets
Easy navigation helps to analyze fleet performance
Save your drivers from taking risks by monitoring their HOS
Friendly user interface for drivers
Value-for-money technology
Switchboard's ELD and HOS systems can help both you and your drivers simplify driving logs. You can keep a watchful eye on cycle hours and driving time with automatic updates.
Installation could not be simpler and their one-off cost means that you'll be FMCSA compliant without any recurring monthly fees. It's simple to calculate HOS so that drivers can plan their journeys.
Website: https://www.onswitchboard.com/electronic-logs/
6. WEBFLEET

WEBFLEET by TomTom Telematics features the following technology:
Takes away the hassle of proving compliance for both you and your drivers
Easy to compile daily reports on driver activity
Up-to-date information on your driver's HOS
Accessible data to help plan future routes and journeys
Organise time management between your drivers and in-office team
Option to combine several of their products with a bespoke solution
Vehicle maintenance and condition updates help keep your drivers safe
Learn about driver behavior with speeding and breaking data
TomTom Telematics offer a range of fleet management solutions, including electronic data logging. They claim to have more than 50,000 clients worldwide, all using a combination of management platforms.
WEBFLEET can help your organization stay compliant (even in different regions), improve efficiency and increase your productivity in a hassle-free way.
Website: webfleet.com/en_us/webfleet/
7. JJ Keller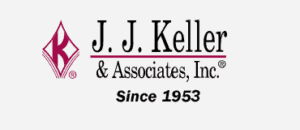 These are some of the features of ELD technology with JJ Keller:
A wide range of electronic logbook solutions
Helps customers go beyond ELD to fully comply with HOS regulations
Quick ELD device installation
Compatible with iOS and Android devices
FMCSA certified logging devices
Simple tasks are automated as part of a wider package
Analyze every detail and reduce asset risk
24/7 customer support
JJ Keller claim their Encompass® system is the most versatile fleet management system in the industry. Their cloud-based system uses interactive tools to help you manage every aspect of driver and asset performance.
Driver qualifications, HOS, driver behavior and vehicle performance can all be stored within the system. In-depth reports and maintenance plans are all part of the electronic logging package.
Website: https://www.jjkeller.com/shop/Product/J-J-Keller-ELogs-Solution
8. Omnitracs

Omnitracs offer an all-inclusive fleet management solution which includes:
Over 15 years' experience providing electronic logging devices
Products that comply with all industry regulations
Focus on keeping your fleet safe
Solutions unique to a customer's requirements
Quick and easy installation
Powerful dashboard facilities to show important vehicle features
A reliable and secure ELD solution
Solutions that improve efficiency and safety
Omnitracs claim to offer the 'most secure and reliable' solution for ELD compliance. Their ELD systems are an advantage to drivers who enjoy the easy-to-use interface and functionality.
They're one of the biggest names in fleet management solutions so you can expect a trusted, experienced support team. Their flexible solutions help companies remain compliant and increase their operation efficiency.
Website: https://www.omnitracs.com/products/elds-and-hours-service
9. Brickhouse Security

Brickhouse Security offer an ELD solution which features the following:
Suitable compliance with ELD and tax laws
Enterprise-class solution which can accommodate organizations of any size
Updates are automatic and completely free of charge
Advanced reporting systems that can be tailored to each user
Evaluation of driver productivity and behavior
Ability to monitor multiple devices on a single, easy-to-use platform
Real-time locations and analytics
Maintenance reports and the opportunity to work with healthier vehicles
Brickhouse Security include ELD within their fleet management packages. Their systems help organizations to keep costs low, improve their efficiency and analyze driver patterns with more clarity.
They have a range of products which are easy to install and cost effective. Their imaginative solutions keep fleet managers up-to-date with their assets and there's always a competent, professional support team to assist.
Website: https://www.brickhousesecurity.com/gps-trackers/fleet-tracking/
10. Geotab

Geotab pride themselves on their ELD solution which offers the following:
A complete solution for HOS and vehicle inspection reporting
Handy driver profiling and identification
Mobile app which can be used on Android and iOS
Helps fleets meet compliance regulations
Night mode for easier viewing in the dark
Ensures the safety of drivers
Fully registered with FMCSA
Driver-friendly interface which makes input and editing easy
The Geotab team have created a versatile and easy-to-use electronic logging device. Pop-reminders and alerts on their driver user interface make for easy navigation and an intuitive workflow.
Not only does their system provide a flexible ELD solution, it can also be integrated with a range of major transportation management platforms.
Website: https://www.geotab.com/fleet-management-solutions/compliance/
11. Linxup


Linxup offer ELD devices with some of the following features:
An affordable and easy-to-use product
Full FMCSA certificate
Quick installation which doesn't require an engineer
Highly rated customer service and 24/7 technical support
A complete ELD solution which goes beyond HOS solutions
Easy to manage and comprehensive data
Reports which are easy compiled and sensibly organised
The technology to track and monitor driver behavior
Linxup offer a full ELD solution to help fleet managers schedule work, monitor vehicles and understand the behavior of their drivers. It ensures the highest level of safety and adds efficiency to your system.
They're also able to help your company seamlessly transfer from Automatic On-Board Logging Devices (AOBLD) to ELD. They offer an affordable data plan to get you started.
Website: https://www.linxup.com/gps-trackers/eld-devices.html
12. Azuga

Azuga offer a comprehensive ELD solution which features the following:
Fully FMCSA compliant
Straightforward system for drivers to log hours
Simple to use and trusted for its accuracy
Notifications when drivers are close to HOS limits
Convenient reporting system which gathers requested data within minutes
Full visibility of a fleet for control managers
'Available drive time' at a glance makes scheduling simple
Track and analyze every journey for a complete overview
Azuga are serious about the new FMCSA laws and guarantee that their solution is fully compliant. If there are any changes to the FMCSA mandate and HOS regulations, they'll be automatically updated and included within your ELD package.
The ELD software is easy-to-use and allows drivers quick access to the most important information. Therefore, there's less need for back and forth communication with the office team.
Website: https://www.azuga.com/e-logs
13. NexTraq

These are some of the features of Nextraq's ELD solution:
A simple, reliable and affordable solution
ELD software for smartphones and tablets
A dedicated ELD support team
Fully FMCSA certified
Intuitive and easy-to-navigate screen for drivers
Obvious displays which show remaining legal Hours of Service for drivers
Electronic driver vehicle inspection reports for every asset
Available in multiple languages for international organisations throughout North America
Nextrap – a Michelin Group Company – deliver a smart ELD solution straight to your team's phones and tablets. Drivers can easily input all of their data and fleet managers will be able to organise tasks almost instantly.
A selection of reports are compiled with the touch of a button and status displays make it easy to access all of the most important information. A highly trained support team is ready to answer any queries.
Website: https://www.nextraq.com/services/eld-compliance/
15. Zubie

Zubie focus on offering the following as part of their ELD solutions:
A simple fleet management package
Get scheduled service alerts to check-up on vehicle condition
Intelligent features help keep drivers safe
Boost productivity and efficiency of your entire operation
Straightforward installation
Easy-to-use apps can be installed on computers, tablets and smartphones
Asset tracking 24/7
Warnings and alarms when drivers operate beyond HOS limits
Zubie offer a complete ELD solution which incorporates GPS tracking on a cloud-based system. Driver performance including idling time, overall fuel usage and speeding can be analyzed.
Their packages cover fleet sizes both large and small. Their strong platform has already been backed by several names within the industry.
Website: www.zubie.com
16. Enterprise Fleet Management

Enterprise are a huge name in the industry and also offer an ELD solution which:
Includes award-winning technology
Saves time and money while increasing safety
Enforce your in-house vehicle policies with unique tools
Customize management analytics to your needs
Evaluate individual driver data like speed, idle time and breaking patterns
Provides real-time risk and safety reports
Incorporates continuous planning and asset analytics so that you're constantly aware of your asset's condition
Plan maintenance costs and improve operation efficiency
One of the leading names with a huge pool of resources, Enterprise Fleet Management aims to improve your fleet operations. Their solutions improve your asset visibility and save money with detailed plans for future maintenance schedules.
Enterprise Fleet Management make ELD regulations simple for companies big and small. Your dedicated account manager will always be there to help.
Website: https://www.efleets.com/en/build-a-better-fleet/manage-driver-compliance.html
17. Lytx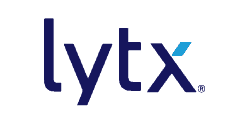 Lytx offer a full ELD solution which offers users:
A package which is fully compliant with ELD mandate
FMCSA compliant
A complete solution through a single vendor
A streamlined digital management service once live
Easy installation which is compatible with other services
Reliable data which is smartphone compatible
Efficient fleet management and future-proofing
Tools which help to manage and improve your driver behavior
Lytx take fleet management seriously and their ELD compliance solution ensures you'll easily meet regulations. Their simple ELD is easy to install and barely noticeable during operations.
Management teams have real-time access to fleet status. This helps organizations improve their efficiency, respond faster and plan routes in a proactive way.
Website: https://www.lytx.com/en-us/fleet-management/dot-compliance/eld
18. Fleetio

Fleetio offer companies the following as part of their ELD solution:
Promise to analyze, track and improve fleet operations
Solutions for fleet management companies, no matter the size
Unlimited users and flexible permission throughout
Compact app systems for busy users
Automate simple fleet management tasks such as fuel management
Archive driver and route records so that you're always prepared
Gives managers a useful insight of the whole operation
Everything drivers and the office team need is at their fingertips
Fleetio are believed to already help over 250,000 operators and vehicles around the world. Their telematics and GPS tracking systems provide up-to-date asset information.
Drivers are able to improve safety and automatic warnings make sure that HOS regulations always adhered to. Fleetio offer a comprehensive solution to managing your fleet – their ELD is a key part of that.
Website: www.fleetio.com
19. Teletrac Navman


Teletrac Navman incorporate ELD to offer:
Fleet tracking packages that your team can depend on
Solutions for a range of business operations and company sizes
Knowledge and expertise to make sure that stay ELD compliant
Fully FMCSA compliant
Extensive support for both drivers and management teams
Roadside inspections with one simple click
Audible and visual HOS warnings for drivers approaching their limit
An easy-to-navigate dashboard displaying driver status
Teletrac Navman put a big focus on switching to their ELD devices. Your team will be able to simplify ELD compliance with a built-in solution. This makes life easier for the drivers and the fleet managers as well.
Their solution is built for drivers and training could not be easier. Driver experience is a priority and easy-to-use applications make the transition seamless.
Website: https://www.teletracnavman.com/our-solutions/compliance/eld
20. Bigroad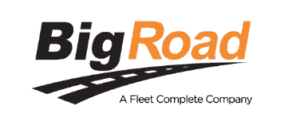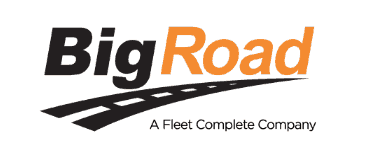 BigRoad offer an ELD solution which features the following:
Full FMCSA compliance;
An up-to-date ELD known as DashLink;
Design which keeps drivers in mind;
User-friendly app which automatically records data;
Records duty status and automatically calculates HOS for the driver;
Easy, effortless installation;
Includes rule sets for both Canada and the USA;
No upfront hardware cost;
BigRoad pride their DashLink ELD on its ease-of-use for drivers. Each order comes with a full suite of training and electronic manuals provide all of the information you could need.
BigRoad claim that their ELD solution is the "easiest and most affordable way" to formulate driver logs and audit reports. They also have a dedicated section for fuel tracking, and your drivers will be able to log the receipts for their fuel purchases.
Website: www.bigroad.com
21. EROAD

EROAD's ELD solution offers users the following:
A solitary in-vehicle device which avoids any third-party costs;
Fully FMCSA registered;
A unique all-in-one solution with everything you need in a single package;
A reliable system which transmits data securely;
A solution which was independently tested and approved by transportation experts;
A full suite of guides to get you started;
Fully reviews system hailed for its accuracy;
Adds value to your operation with fleet-management capabilities.
EROAD have designed their ELD solution with the driver in mind. Driver training takes as little as 15 minutes, since the user interface has been designed to accommodate them. Their product takes the hassle out of HOS compliance by automatically incorporating it for ease-of-use and consistency.
Their solution has been thoroughly tested and provides a reliable and secure data connection. Fleet management and driver safety are both important features of EROADS' ELD and it's guaranteed to meet local ELD mandate.
Website: https://www.eroad.com/solutions/eld/
22. GPS Insight

GPS Insight offer an ELD solution which features:
Electronic logbook and GPS tracking device in one easy-to-use system;
Full FMCSA compliance;
All-encompassing fleet management technology;
A tablet screen which locks when the vehicle is in motion;
A driver data system which can be edited by management;
Systems which automatically record driving time;
User profiles which enable drivers to use multiple vehicles in a single day;
Simple HOS alerts and reports.
GPS Insight guarantee to engage your entire fleet with an easy-to-use and fully compliant ELD system. They bundle together highly accurate GPS tracking with electronic logbooks to produce a product which suits both the management team and the drivers.
Their tablet device meets all HOS regulations and drivers will be aware of the remaining hours they have with a straightforward tablet display. GPS Insight offer an ELD product which makes it easy to manage driving hours while putting the driver's safety first. They offer ELD tools which go beyond the requirements of local mandate.
Website: https://www.gpsinsight.com/solutions/hours-of-service/
23. Automile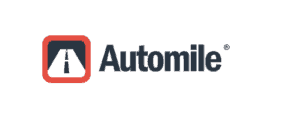 The ELD solution offered by Automile is:
Fully certified by FMCSA;
Compliant with the local ELD mandate;
Easy for recording and transmitting all HOS data;
A solution which monitors drivers' working hours in a straightforward way;
Able to let drivers know how long they have been working;
A system which makes drivers aware of the amount of rest they need between shifts;
Able to display 'Driving Time Left' so that drivers can plan work effectively;
A simple way to see HOS, rest time, break time and more on a single screen.
Automile offer an ELD solution which is true to their name. Driver hours, break times, rest times and hours on shift are all automatically logged on an easy-to-use system.
Their product focuses on a simple and driver-friendly interface. Drivers are notified when they should take a break and while driving, they'll be able to see how much longer they can legally work. This allows them to plan their route efficiently and feedback any changes to their fleet management team.
Website: https://blog.automile.com/automile-eld-certified-by-fmcsa/
24. Element Fleet Management


Element Fleet Management combine vehicle telematics with effective tools to offer an ELD which:
Improves your driver safety and vehicle compliance;
Comes recommended specifically for your fleet;
Is fully FMCSA compliant;
Completely removes paper logs with paperless, automated HOS solutions;
Shows HOS time and time remaining before violations occur on-screen;
Alerts users when there have been driving violations;
Makes use of mobile applications for ease-of-use;
Has easy access to instructions for vehicle inspections.
Element Fleet Management are one of the biggest names in the industry and they're trusted by some of the biggest companies in North America. They're determined to make fleets safer and more productive.
Their ELD and HOS solution ensures that your fleet are fully compliant and can even improve operations with advanced telematics. Their diverse set of ELD and HOS tools guarantee that there is a product for every team, allowing drivers and fleet managers to accurately record data, plan routes and compile audits and reports.
Website: www.elementfleet.com
25. FleetLocate by Spireon


FleetLocate is the ELD solution by Spireon. It offers users:
A full visual picture of how your fleet is performing;
Insight that allows you to better manage your team;
The ability to monitor fleet operations from your desk or mobile device;
24/7 driver visibility and behavior insight;
A system which maximizes efficiency and profitability;
The opportunity to spot risky driver patterns and improve behavior;
Alerts and warnings when drivers are violating HOS regulations;
Reliable GPS tracking.
FleetLocate by Spireon allows fleet managers to gain visibility of all fleet operations and improve efficiency while remaining compliant. Real-time driver and vehicle intelligence makes sure that every vehicle is effectively tracked and driver behavior is monitored.
Their solution makes sure that management teams are able to locate vehicles every hour of the day, every day of the week. Their mobile app – Periscope – even lets you record and manage operations from remote locations so that you can continue to work on the go. It's available for drivers and managers on compliant mobile devices, so a simple cellular phone can be turned in to an effective ELD tool.
Website: https://www.spireon.com/fleetlocate-compliance/
26. US Fleet Tracking

US Fleet Tracking offer an ELD solution which features:
A simple installation, no matter the vehicle size;
An ELD solution which adapts to different fleet sizes and types;
Live GPS tracking and fleet visibility;
Technical support teams ready to help and based in the US;
Software integration which is simple and hassle-free;
An affordable ELD solution for local mandate;
Straightforward integration with industry-leading software;
Solutions which don't require signed contacts.
US Fleet Tracking focus on simple ELD. They want to include everything you need and leave out anything that isn't absolutely necessary. Their ELD OBD-J9 and ECM-Link make sure that whether or not you already have live tracking, they have an ELD solution suitable for your vehicle.
iOS and Android devices can download the US Fleet Tracking HOS and DVIR mobile app for a seamless integration. With their ELD solutions you'll be ready for the ELD mandate and able to improve your operations with live tracking and visibility.
Website: https://www.usfleettracking.com/
27. ClearPath GPS

ClearPath GPS offers users an ELD solution which features the following:
Full FMCSA compliance;
Compliant e-logs which help drivers manager working hours;
An easy-to-use application which can be used in the cabin;
A completely paperless system that meets local mandate;
Shows drivers their remaining hours of service and avoids violations;
A management portal which automates records and logs hours;
No contracts – users can decide to cancel any time;
A range of service plans that are sure to meet your business requirements and budget.
ClearPath GPS focus on offering an ELD solution which meets FMCSA mandate but is also affordable for companies of every size. Their simple and effective eLogs make recording hours extremely straightforward for drivers and prevent staff from exceeding driving limits.
Their app has a friendly user interface and can be used on any android tablet device. Reports are easy to produce within the management portal and automated record keeping helps to maintain necessary information for fleet managers.
Website: https://www.clearpathgps.com/
28. GoFleet

GoFleet's ELD solution makes FMCSA compliance easy. It:
Is your #1 source for affordable ELD compliance;
Has you covered for all new regulations as part of the ELD mandate;
Records every minute of a driver's day and displays a live duty status;
Includes HOS warnings and violations when a limit is approaching;
Offers an affordable, industry-leading ELD solution to help you meet compliance with ease;
Includes an expert support team of consultants that are always there to help;
Comes from a leading fleet management provider that 'grows with you';
Keeps your driver safe no matter where they are.
GoFleet is dedicated to providing a dependable, easy-to-use ELD solution. Its technology brings together user-friendly telematics solutions that are built with the driver in mind. The mobile device – which can be connected in-cab – makes your driver's life easier and keeps your whole team well ahead of any upcoming issues.
There's a significant reduction in paperwork and serious time savings across your entire fleet. You're safe in the knowledge that the ELD technology is preventing any violations, increasing record-keeping efficiency, and ultimately saving lives.
Website: https://www.gofleet.com/electronic-logging-device-compliance
29. Onfleet

Onfleet offer an ELD solution which:
Uses one intuitive web dashboard to consolidate routing and dispatch operations;
Allows management teams to filter by status, location and more;
Lets dispatch managers end live updates to drivers to let them know of route changes;
Gives drivers power with a user-friendly mobile app;
Makes onboarding a straightforward process;
Records driver performance so that productivity and can be improved;
Helps management teams to build comprehensive reports;
Easily integrates with other GPS tracking systems.
Onfleet's ELD solution gives management teams a bird's eye view of fleet operations while allowing drivers to easily record and output data with simple mobile applications.
Real-time data provides an accurate location 24/7 and allows teams to maximize efficiency. Hours, which have been logged, can easily be compiled in to specific reports to show crucial fleet information. Integrated with your existing tools, fleet visibility could not be any easier.
Website: www.onfleet.com
30. Coretex


Coretex offer an ELD product that features the following:
The only fully integrated ELD solutions on the market;
Advanced geofencing;
Fully configurable workflows;
Straightforward integration with the most popular operational platforms;
Technology that will improve fleet sustainability;
Coverage even out-with cellular data locations;
A full log of driver hours and work patterns;
Important engine information and vehicle inspection reminders.
Coretex simplifies HOS for drivers and fleet operation for managers. Their all-in-one solution focuses on keeping drivers safe, making operations greener and providing a consistent log even without cellular data.
Management teams are able to enforce limitations and prevent drivers from violating local HOS mandate. Distance traveled, status changes, real-time locations and idle time are all recorded and compiled in easy-to-use reports. Paperwork is reduced and efficiency is greatly improved.
Website: https://www.coretex.com/products/solutions/eld-compliance/
31. Donlen


Donlen are a Hertz company that use ELDs as part of their wider fleet management package to offer users the following:
An online fleet management platform –  FleetWeb – which provides management teams with real-time, up-to-date driver information;
Reliable driver data entry and automation;
Highly customized driver reports;
The ability to respond quickly to potential compliance issues;
Graphical data displays which prioritize the most important information;
A separate DriverPoint Telematics system which improves fleet safety;
Opportunities to reduce cost and increase efficiency;
Increased driver safety and seamless integration.
Donlen have developed an entire fleet management package with flexibility and ease-of-use in mind. Their award-winning fleet management system helps managers stay in control of operations and greatly increases driver safety.
Efficiency is improved while costs are reduced. DriverPoint Telematics and FleetWeb are just two of a number of tools which allow teams to record driver data, inspect vehicles, remain compliant and analyze patterns and behaviors in a powerful all-in-one solution.
Website: www.donlen.com
32. Zonar Systems


Zonar offers GPS tracking and ELD products that focus on the following:
A fully FMCSA compliant ELD solution;
Keeping drivers and fleet managers focused on the road;
Consistent communication between drivers and office teams;
Supporting customers with a team of experienced ELD experts;
Zonar Log devices which helps drivers input data and remain compliant;
Updating duty status in a driver-friendly application;
Spotting trends in driver violations and changing driver behavior;
Roadside View so that law enforcement officers can view live HOS.
Zonar Systems have their customers prepared for the ELD mandate deadline and offer users a system which is fully compliant with local regulation. They use advanced technology, but present it with simple hardware and straightforward interfaces.
Zonar make use of an entire suite of fleet management hardware products that keep it easy for drivers and management teams to stay compliant. Drivers receive alerts when they're nearing violations and have their available hours displayed on a simple screen display. Automatic software updates mean that you'll always be up-to-date with new HOS and ELD laws.
Website: https://www.zonarsystems.com/eld/
33. Pedigree Technologies


Pedigree Technologies offer customers their ELD Chrome solution which:
Is fully FMCSA compliant;
Fits the specific needs of the customers;
Is fully android compatible and integrates with existing devices;
Records critical data electronically and allows reports to be easily compiled;
Allows drivers to attach fuel receipts electronically;
Fast installation and a seamless integration with existing technologies;
Provides fleet managers with a full operational overview;
Comes from a company with more than 7 years of HOS compliance experience.
ELD Chrome is the ELD solution offered by Pedigree Technologies. Their Cab-Mate One, Connect and Open devices all provide flexible and robust ways for your company to achieve FMCSA compliance.
They claim that their ELD Chrome solution is the most user-friendly product on the market and follows a completely intuitive process. Careful design and driver consideration have created a complete fleet management package which offers ELD compliance and more all on one platform.
Website: https://www.pedigreetechnologies.com/eld/
34. Mix Telematics


Mix Telematics are a leading global provider of fleet management and telematics. Their ELD solutions:
Are part of their HOS solution which is fully FMCSA compliant;
Are tamper-resistant and provide maximum security;
Capture every single important piece of vehicle data;
Sync with a vehicle's engine to show speed, idle time and more;
Allow for driver profiles and daily information to be displayed in easy-to-read graph form;
Can be transferred to enforcement officers with a simple USB;
Adhere to HOS regulations and keeps drivers safe;
Are built for customers concerned by driver fatigue.
Mix Telematics are focused on delivering an ELD solution which fully meets the looming ELD mandate. Devices fitted as part of their HOS package are fully compliant and user-friendly.
As part of the solution, managers have the ability to track and visualize drivers' on-duty hours. Those hours can be compiled in to clear and manageable reports which can be edited as well. Their products support all HOS regulations, even when drivers enter new locations.
Website: https://www.mixtelematics.com/eld/
35. Quartix

Quartix offer customers an ELD solution which offers customers the following:
The right solution for you – they have a range of products which can be adapted to suit individual clients;
A 90-day free trial to make sure you have the right product;
Real-time tracking so that managers can effectively analyze operations;
Electronic timesheets and paperless logs;
Comprehensive and user-designed logging reports;
The ability to plan routes and evaluate driver and vehicle efficiency;
A mobile app which lets you take control of operations even when you're not in the office;
A lightweight and robust ELD which can be installed in as little as 30 minutes.
Quartix pride themselves on their real-time live vehicle tracking and their ELD produces highly accurate and reliable logs. The self-install tracker is one product which is also provides companies with a convenient method to switch trackers between vehicles.
A web-based reporting system displays all the information a fleet manager could ask for, and it can be optimized to show priority information first. Their range of products, which are easy-to-use for both drivers and office staff, provide an ELD requirement for companies of every size and type.
Website: https://www.quartix.com/
37. Track Your Truck

Track Your Truck offer electronic logging devices which are:
Proven to work within the industry;
Fully tested, FMCSA compliant and the best solution for your business needs;
Compatible with existing tracking modules or company tablets;
Able to let dispatchers see drivers that are available based on their remaining legal HOS;
Removing paperwork and helping organizations become greener;
Able to track mileage, engine status and idling time;
Able to analyze driver behavior and show bad habits which can be removed;
Accurate and reliable – human error is reduced and mistakes can be rectified at a later date.
Track Your Truck are one of many companies that are prepared to go the extra mile to help you meet the ELD mandate. Their fully compliant devices, which have been thoroughly tested and proven, are easy to install and even easier to use.
The Veosphere Premium All-in-One solution comes with a dedicated tablet which can be installed in minutes. The Pacific Track PT30, on the other hand, can be used on any android device. Both devices work in co-operation with their web-based Administration Console.
Website: https://www.trackyourtruck.com/gps-tracking-devices/electronic-logging-devices/
38. Ezlogz

Ezlogz ELD solution offers users the following:
State-of-the-art features to simplify driver requirements;
An all-in-one logistics platform;
Trucker Trip Planner which helps to save time;
Modern and advanced communication techniques between the office and the asset;
HOS, rest breaks, idle time and traffic are all recorded to maximize fleet efficiency;
An easy-to-use app which is available in several different languages;
A low monthly fee and no contracts;
HOS violation alerts to keep drivers from putting themselves at risk.
Ezlogz offer a range of ELD products which promise much more than just an electronic logbook service. As well as accurately recording data, Ezlogz also provide a wide range of communication tools between the cab, colleagues and the office.
Duty status can be changed with the click of a button on a system which has been designed with your drivers in mind. The Trucker Trip Planner is an additional bonus which helps to navigate the most efficient routes, remain compliant and send up-to-date locations back to the fleet management team.
Website: www.ezlogz.com
39. Gorilla Safety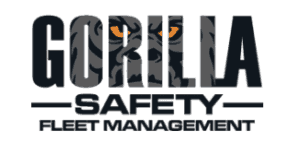 Gorilla Safety offer customers an ELD solution which:
Saves valuable time;
Reduces paper use and helps companies become greener;
Allows drivers to enter hours electronically and with minimal fuss;
Fully meets new FMCSA requirements;
Keeps old data archived so that it's available and easy-to-find when needed;
Uses mobile technology at 'a fraction of the cost' of other telematics companies;
Allows drivers to log HOS with a few taps on the screen;
Helps both the management team and drivers to set up personalized warnings and alarms.
Gorilla Safety claim to be the only company that offers a fully automated ELD document feature. They minimize the data entry required from drivers with a system they'll quickly come to depend on.
Installation takes as little as 1 minute with the Plug-n-Play system. An ELD adaptor, along with the app on mobile devices, provides both fleet managers and drivers with a self-auditing, up-to-date and fully compliant ELD solution.
Website: https://gorillasafety.com/eld/
40. Power Fleet

Power Fleet have a complete ELD solution which features:
The advanced TrailerMate™ 150, a reliable ELD;
'Always-On' location to keep your assets safe;
Real time and constant asset tracking;
CarrierMate™, their e-log computer with touch screen;
A quick and easy installation;
Driver data and behavior, so that you can improve driver efficiency;
A complete overview of your entire fleet;
A display which shows how many legal working hours remain for drivers.
Carrier Web combine their trademark TrailerMate™ 150 and CarrierMate™ to offer a full and complete ELD solution. The 'always-on' feature ensures that no asset is lost, and that there's a constant feedback to the dispatch manager office.
Their electronic logging technology allows drivers to keep accurate records of driving hours with the touch of a button. Fleet efficiency can be improved, fuel can be saved and dispatch managers will be able to optimize fleet operations with their smart ELD package.
Website: www.powerfleet.com/
41. Merchants Fleet

Merchants Fleet offer their customers a full ELD package which:
Streamlines ELD logging procedures;
Significantly reduces paperwork and helps companies become greener;
Help to keep companies compliant, even when mandates change;
Makes use of an easy-to-use mobile app;
Monitors driver behavior, allowing dispatch managers to analyze driver patterns;
Maintain records of vehicle health, including when inspections are due;
Alerts drivers and dispatch managers when there are HOS violations;
Is supported by an experienced customer service team.
Merchants Fleet use advanced telematics technology to hand both company drivers and dispatch teams a powerful fleet management tool. Management teams will be able to gather, analyze and review all sorts of information about how their fleet operates.
Their package can easily be customized to suit client needs. High-performance technology supports fleets of every size, and promises to optimize operations. Tracking devices are easily installed and user profiles help drivers to log hours without hassle.
Website: www.merchantsfleet.com
43. Konexial

Konexial offer customers a full ELD package which:
Is an easy, affordable solution with tools to improve the driver experience;
Is fully FMCSA compliant;
Has a straightforward e-logging app that requires little training;
Offers GPS tracking for full fleet visibility;
Is an all-in-one tool to help improve driver efficiency;
Enables drivers with real-time communication;
Includes a simple My20 ELD which connects to cellular phones through Bluetooth;
Automizes HOS information and keeps your team compliant.
Konexial have two ELD products which are both affordable and efficient: the My20 ELD and the My20 Tower. The My20 ELD and free ELD mobile app help drivers to remain compliant and log data accordingly. The My20 Tower goes one step further and combines an entire fleet management package with full ELD compliance.
After a simple installation, drivers will be able to transmit live data, electronically log their hours and stay within HOS limits. Entire fleet operations will be visible on one fleet management package for management teams. Customers can also make use of a free ELD demo before committing to any purchase.
Website: www.konexial.com
44. National Fleet Tracking


National Fleet Tracking are able to offer a complete ELD solution featuring:
Tools which improve fleet safety;
A package with driver safety and company reputation as a priority;
Technology that recognizes dangerous driver behavior;
A complete fleet visibility so that you never lose sight of an asset;
Flexible solutions to incorporate individual client requirements;
All of the fleet data you could ask for on one manageable platform;
Experienced and proactive support teams;
Up-to-date and accurate asset location.
National Fleet Tracking help you take complete control of your entire operation and ensure that you're ELD compliant too. Their highly customized solutions are unique to each client and individual requirements are carefully designed in to their ELD solutions.
They pride themselves on an ELD package which improves productivity, measures driver behavior and also simplifies administrative tasks for drivers. They'll be able to log their hours electronically on a system which is convenient to them, and powerful for fleet managers.
Website: https://nationalfleettracking.com/electronic-logging-device-eld/
45. HOS 247

HOS 247 offer their customers a full ELD package which:
Reliable devices that can be used to prevent violations
Easy-to-use devices for both drivers and fleet managers
Dedicated multilingual support for drivers and fleet managers
Quick to install in minutes
Connect to smartphone or tablet by Bluetooth or USB
Intuitive fleet manager portal
Manage hours of service and receive alerts
Incorporates driver vehicle inspection reports
HOS 247 is proud of its fully compliant and easy-to-use ELD package. They offer ELD and GPS tracking solutions that cater for small to large fleets as well as resellers. They have designed their ELDs to be easy to install and can be active within minutes and collecting data.
The data collected by the ELD is displayed on an intuitive fleet manager portal that can be displayed on smartphones and tablets on Android or iOS devices. The data collected includes hours of service, driver vehicle inspection reports and GPS tracking data. The software will improve efficiency, reduce paperwork, and increase visibility and compliance.
Website: https://hos247.com/
HOS 247 Review
46. Trimble Fleet Management

Trimble Fleet Management offer their customers a complete ELD solution which features:
Easy compliance that saves time and money;
A simplified driver logging process which removes the need for paper completely;
Automated HOS;
Improved driver safety and asset efficiency;
Easy-to-use programs;
Real-time access to vital asset information;
A package which doesn't require additional hardware or software;
Is fully FMCSA compliant.
Trimble Fleet Management help run efficient fleets that focus on low operating costs. Their affordable ELD solutions are a vital part of that and help customers meet compliance with minimal interruption.
Their eDriver Logs® ELD allow drivers to manage their hours in an efficient, hassle-free way. No paperwork in the system ensures a high level of accuracy, and logs can even be edited at a later date. Their ELD solution can even help drivers manage fuel receipts and improve fuel efficiency across all operations.
Website: https://transportation.trimble.com/transportation-solutions/regulatory-compliance/
47. Bridgehaul

Bridgehaul have created an ELD solution which offers customers:
A customizable and robust reporting system;
The "most affordable ELD on the market";
Real-time fleet tracking which can be filtered to suit the user;
Full ELD compliance;
A reliable and modern ELD which focus on the driver experience;
Easy-to-navigate technology;
HOS data for multiple drivers on one system;
An ELD solution which helps you improve operation efficiency.
Bridgehaul focus on an ELD package which uses cutting edge technology to fully automate electronic logging. There are no upfront fees, no hardware costs and with no contract, customers have the freedom to cancel when they wish to.
Their ELD solution goes "far beyond typical fleet management offerings." You'll be fully ELD compliant when you transfer to their system, but you'll also improve fleet awareness, increase operation efficiency and have the opportunity to analyze all the data you need with a detailed reporting package.
Website: www.bridgehaul.com
48. Garmin Fleet

Garmin are one of the biggest names in telematics and they offer an ELD solution which:
Removes paper from the logging system completely;
Has an extensive support team that are ready to help;
Includes a small, robust ELD that's easy to install;
Uses the free, trademark eLog app;
Lets drivers easily modify their duty status;
Shows drivers their HOS with one simple click;
Warns drivers when they're close to violating HOS regulations;
Makes it easy to review and edit driver logs.
As you can see, Garmin have designed their ELD package with the driver in mind. The small ELD is barely noticeable, and drivers will quickly become familiar with the mobile application.
Data from the ELD can easily be transferred to an inspector to show HOS compliance. Driver reports, asset diagnostics, driver profiles and data backups are all combined in a smart, effective ELDl solution.
Website: https://buy.garmin.com/en-US/US/p/592207
49. EAGLEi GPS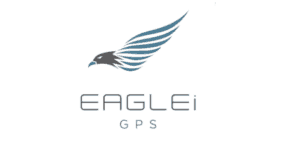 EAGLEi offer their customers an ELD package which features the following:
A detailed reporting system;
Alerts for every type of driver activity;
A design which is easy-to-use and simple to follow;
Only the tracking information you need – excess data is left out;
Full FMCSA compliance;
An option to combine driver logs with vehicle inspection reports;
A free trial which lets you try-before-you-buy;
A clever display system which highlights required information and keeps private data secure.
EAGLEi GPS customers will enjoy their simple, intuitive ELD and tracking solution. HOS regulations were introduced to improve driver safety, and their system helps to remove safety risks from fleet management completely.
Only critical data is displayed on their HOS screens. This helps drivers quickly compile the necessary information for roadside inspections and fleet managers enjoy the full tracking visibility on offer.
Website: www.eagleigps.com
50. Titan GPS


Titan GPS have created an ELD solution which offers customers:
A fully electronic logbook which doesn't rely on paper;
Full FMCSA compliance;
Only the necessary vehicle data on screen;
User profiles where drivers can update status;
A quick, simple solution for electronically entering logs;
A system which allows managers to edit entered logs;
Driver Vehicle Inspection Reports as an added bonus;
High level of technical reliability
Titan GPS are ahead of the rest and fully prepared for the ELD mandate deadline. Their unique solution combines ELD with up-to-the-minute GPS tracking.
Their integrated fleet tracking platform keeps your assets and drivers safe with a simple, error-free system. As well as providing users with a fleet overview, added features like DVIRs, electronic logbooks and efficient roadside inspections are all combined with a handy mobile app.
Website: https://titangpstracking.com/eld-electronic-logbook/
51. Blue Ink Tech (BIT)

Blue Ink Bit are developed an ELD solution which features the following:
Robust logging devices for heavy-duty vehicles;
An intuitive system which makes HOS pain-free;
Provides drivers with vehicle information and fault codes;
Can be transferred between vehicles;
Fully FMCSA compliant;
Full visibility of driver hours and miles each day;
A handy system for drivers to upload and maintain fuel receipts;
Powerful data which managers can quickly compile in to important reports.
BIT provide a simple and affordable ELD solution for all your fleet management needs. BIT offer one of the most affordable solutions on the market and that makes it one of the most popular ones.
Fleet managers will have a full overview of driver status, location and history. Since the device connects to cellular phones with an easy-to-use app, drivers will be capable of entering all the information required of them. Alerts and warnings also keep drivers within any potential HOS violations. It's a fully compliant, compact and affordable ELD solution.
Website: https://blueinktech.com/eld.php
52. OneStepGPS.com


OneStepGPS.com market a popular and advanced ELD solution which features:
Suitability for fleets of every size;
Real-time tracking of your assets;
Past travel history which is archived and instantly viewable;
A reliable and affordable GPS tracking solution;
Options to hard-wire trackers within your vehicle;
A web-based platform, meaning fleet managers can view operations on the go;
Full FMCSA compliance;
Lifetime customer support after purchase.
OneStepGPS.com offer three different tracking devices for businesses of every size. Each of the three trackers are easy to install, durable and come with a variety of features.
This company are determined to lead the way in the industry and they've challenged themselves to offer customers the most affordable, effective and high-quality ELD solution. There are a whole host of reasons to purchase one of their comprehensive packages, and several of the biggest names in North America already have.
Website: https://www.onestepgps.com/Trucking/
53. ATTI


Advanced Tracking Technologies Inc. (ATTI) have developed a full ELD package which:
Transmits 10-second real-time updates;
Provides managers with complete operational visibility;
Has a solution to suit businesses of every size;
Helps managers to plan the most efficient routes;
Reduces fuel costs and optimizes operations;
Comes from a team with 17 years' experience of providing tracking solutions to companies;
Provides remote monitoring of vehicles of many different sizes;
Uses devices that are durable, waterproof and come with a long battery life.
ATTI provides a tracking solution that is designed for the intelligent management of either fixed or mobile assets. They provide real-time tracking solutions and GPS monitoring that can take your business to the next level.
The comprehensive maps show where all of your drivers are on mobiles, tablets, and desktops. They've designed their package with data security in mind, and crucial information is regularly backed up to an internal server. Managers can compile detailed reports and optimize operations with past driver data that can be stored for up to a year.
Website: https://www.advantrack.com/vehicle-tracking-devices/
54. Rhino Fleet Tracking

Rhino Fleet Tracking has recently launched an ELD system that:
Is fully FMCSA compliant;
Incorporates fleet management as well as the basic requirements around Hours of Service logging;
Can be easily set-up and installed;
Puts drivers first with a user-friendly design;
Gets drivers online in minutes;
Records accurate, reliable, and error-free hours;
Is tamper-proof and immediately available for office teams to view.
As with the rest of Rhino Fleet Tracking's fleet management solutions, its ELD system can be purchased and installed without committing to a contract. That being said, 'bundle' options are available as two and three-year agreements.
Rather than simply designing an ELD solution that 'ticked all the boxes', Rhino Fleet Tracking looked to incorporate modern fleet management technology and create an intelligent, futureproofed ELD. It provides both drivers and office teams with everything they need to remain compliant on the road, logging and managing every minute of the day.
Website: https://www.rhinofleettracking.com/eld-system-released-by-rhino/
55. LionEight

Some of LionEight's ELD solution features include:
A solution that meets the highest standards
User-friendly app to record drivers' daily logs
Visibility for safety managers of the entire fleet
Transfer logs to the portal or the inspector's email directly
Receive instant alerts about violations or nearing them
Plugs into standard 9-pin, 6-pin or OBDII diagnostic ports
Real-time monitoring on the dashboard
Increase fleet compliance, safety and efficiency
LionEight has designed its ELD solution to meet the highest FMCSA standards and to be user-friendly for drivers and managers to use. You can connect their ELDs to any truck using a cable connection that plugs into a standard 9-pin, 6-pin or OBDII diagnostic port.
By digitising the driver logs you can prevent manual errors and monitor for hours of service violations proactively and receive alerts. The software also allows drivers to complete driver vehicle inspection reports. You can be prepared for inspections with access to logs stored on the portal and transfer them directly to the inspector's email.
Website: https://www.lioneight.com/
56. Wireless Links

Wireless Links is an international provider of fleet management and asset tracking solutions that caters for small to large businesses. Their ELD solutions features:
Affordable and simple ELD solutions
Easy to install plug-and-play devices
Designed to help businesses to streamline their operations and improve compliance
Hours of Service logs that are easy to use in the app
Cloud-based software allows fleet managers to gain visibility from anywhere on any device
Automatically capture engine diagnostics
Monitor vehicles through GPS tracking and driver status
Integrates with other solutions including temperature monitoring and dash cams
Wireless Links aim to simplify ELD solutions and make them affordable for all businesses regardless of their size from small to large businesses. They provide a complete range of plug-and-play devices that are designed to log your data and keep your drivers and fleet compliant.
Their elog devices transmit over WiFi or USB/BLE communication and they automatically obtain data about your engine diagnostics, driver status and GPS location to assist with streamlining your operations. Their solution is modular and you can increase the package to include more fleet management tools such as dash cams and temperature monitoring.
Website: https://wlius.com/
ELD Q&A
What is the ELD mandate?
The ELD mandate is a government regulation that specifies that commercial vehicle operators will be required to implement and use electronic logging devices. The main aim of this new law is to increase driver safety and enforce a stricter adherence to Hours of Service regulations.
HOS effectively records the number of hours that drivers have been working. In an attempt to prevent driver fatigue and reduce risk, electronic systems must now be used instead of paper-based logs.
Many studies have shown that paper driver logs can include human error and miscalculation. It's hoped that the chance of that happening is significantly reduced with an electric system.
What's the ELD deadline?
The first ELD law became effective on February 16th, 2016. ELDs then became a mandatory requirement on December 18th, 2017.
This deadline was extended to December 16th, 2019 for vehicles that were already equipped with AOBRD. By December of 2019, every logging vehicle must be using an ELD system.
Who is exempt from ELD?
That being said, there are still some exceptions to the rule. If a commercial vehicle was manufactured before 2000, that vehicle would be exempt from ELD regulations. An ELD cannot be fitted because these vehicles don't have the required ECM.
Certain drivers might also not drive enough to require maintaining an electric log. Drivers who maintain their Record of Duty Status for 8 days or less within a 30-day period do not need an ELD product.
There may also be some short-haul exemptions for drivers. CDL drivers that operate within a 100-mile radius need not log their hours electronically. For non-CDL drivers, that radius extends to 150 miles. It's worth noting that in both situations drivers must return to the same location each day.
How much do ELDs cost?
Electronic logging devices come in all shapes and sizes. There's a huge range in price, which is specifically to do with the hardware. You might choose to use a wireless Bluetooth system, or hard-wire the ELD into your vehicle.
Either way, the durable, compact, and normally waterproof devices will normally have a single up-front cost. Many companies require a subscription purchase, which usually only applies to the logging software.
Of the companies we've reviewed, the cheapest electronic logging device starts from $25 for a single vehicle, while the most expensive product in the range was $299.98.
What is the cheapest ELD?
The cheapest ELD we've reviewed comes from EROAD. Their hardware starts from $25, but do note that there is also a monthly subscription fee for the software package which forms part of their ELD solution.
What's the difference between AOBRD and ELD?
An Automatic On-Board Recording Device (AOBRD) is also a device that is plugged into a vehicle to track and transmit driver data. However, AOBRDs aren't as technologically advanced as ELDs and capture much less data than modern ELDs.
ELDs are capable of displaying much more information and this can all be displayed for inspection officers within minutes. This is one of many reasons that ELDs have now superseded AOBRDs.
* Please note we have an affiliate agreement with Samsara, Motive and Verizon Connect but this comes at no cost to you.
Also see:
Samsara vs Motive
Samsara vs Verizon Connect
Motive vs Verizon Connect