If your fleet consists of heavy-duty trucks and industrial vehicles that carry cargo, you need to know exactly where they are at any given moment: your business depends on it. In the most basic form, truck tracking systems and devices will provide you with a constant and accurate truck location. But this is only the beginning – these intelligent systems can be used to highlight all kinds of important truck metrics, manage maintenance schedules, empower your fleet with cloud-based telematics, and increase your profits.
Truck tracking systems and devices – notably different from GPS vehicle tracking systems and fleet management systems – are designed to boost driver productivity in a heavy-duty environment. These systems are designed for extreme weather, challenging conditions, and long journeys, where even the smallest tweak and improvement can bring huge benefits to your business.
Do you want to be able to see all of your trucks on one simple dashboard? How are your drivers performing? Would powerful insights allow you to modify driver behavior, reduce idle time, and minimize risk? And wouldn't it be great if there were tools and technologies that made truck compliance a walk in the park?
Truck tracking systems and rugged tracker devices promise all of this and more. But it can be difficult to know where to start.
Which provider offers you value-for-money? Which package comes with all the tools you need, and which one can help you make the biggest savings? Importantly, which truck tracking system comes with the solutions that best suit your fleet?
Relax – our Fleet Logging team has done all the hard work for you. We've compared 20 of the best truck tracking system and tracker device packages from North America's top providers.
Keep reading to find all the information you need about the configuration, capability, and price of our recommended truck tracking systems. We've captured all the information you need to identify the provider that suits you and your team best.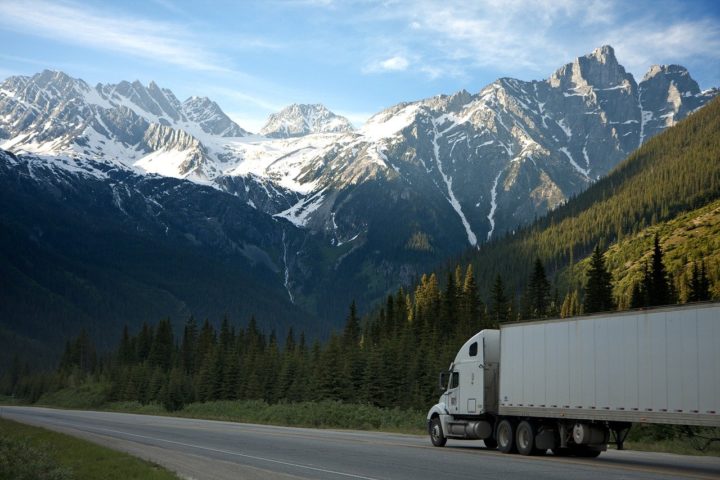 Disclaimer: Fleetlogging.com is a general business information website only. The material and information on this website should not be relied upon for making any business or legal decisions. We cannot recommend any company and/or product, nor assess your suitability for any product and/or company listed here.
The table below shows a quick price comparison of all the dashcam solutions that we've researched:
| Company | Monthly Cost | Upfront Cost |
| --- | --- | --- |
| Webfleet Solutions | available on request | available on request |
| Linxup | from $22.99 | from $29.99 |
| Teletrac Navman | available on request | n/a |
| BigRoad | available on request | available on request |
| Element Fleet Management | available on request | available on request |
| Spireon (by FleetLocate) | available on request | available on request |
| FleetComplete | available on request | available on request |
| Coretex | available on request | available on request |
| Donlen | available on request | available on request |
| Zonar Systems | available on request | available on request |
| Pedigree Technologies | available on request | available on request |
| Mix Telematics | available on request | available on request |
| Track Your Truck | from $19.99 | n/a |
| AT&T Fleet Complete | available on request | available on request |
| National Fleet Tracking | available on request | available on request |
| Trimble Fleet Management | available on request | available on request |
| TitanGPS | available on request | available on request |
| OnestepGPS.com | available on request | available on request |
| ATTI Fleet Tracking | available on request | available on request |
| RAM Tracking | available on request | available on request |
*the prices in the table above (where available) come directly from each company's website and were accurate at the time of writing (September '22). Since then, those prices may have since changed.
We've listed the results of our truck tracking system research and the features of each company's product in a bit more detail below. You'll be able to see the benefits of their service and some general information about the company as well.
*companies are ranked in no particular order.
1. Webfleet Solutions

Webfleet Solutions is one of the biggest names in truck tracking. It's Europe's number one provider of telematics services and its fleet management for trucks:
Reduces your fuel and maintenance costs by showing you opportunities to reduce mileage;
Provides your office team with a complete picture of how your trucks and drivers are performing;
Make decisions for you, and speeds up the decision-making process for your office-based team;
Provides all the information you need about your fleet of trucks on one manageable screen;
Comes with a Tachograph Manager included, keeping your team compliant no matter where they go;
Includes TachoShare, a remote download and archiving module that transfers tachograph data from your vehicle in the field for you;
Automatically optimizes driver schedules. It calculates driving times, rest periods, and dispatches the right jobs to the most appropriate drivers;
Can be incorporated into Webfleet's complete fleet management package, allowing each system you have to work together and provide the very best truck tracking solution possible.
Website: https://www.webfleet.com/en_gb/webfleet/solutions/trucks
2. Linxup

Linxup makes truck GPS tracking simple. It focuses on the main objectives of a truck tracking system and offers:
Telematics technology that lets you know exactly where your drivers are and exactly how they're performing;
An affordable truck tracking system and tracker device combination;
Trackers that work with every type of truck, from "Class 1 pickups to Class 8 big rigs";
More than just a truck's location. Office teams can accurately replay routes and evaluate trip summaries;
Immediate speeding alerts that are transmitted back to management teams and office-based staff;
Technology that automatically optimizes delivery routes for drivers;
The insights you need to improve system efficiency, better fleet safety, and reduce idle time;
Devices that are easy to install and a truck tracking system that makes it easy to monitor your entire fleet.
Website: https://www.linxup.com/uses/gps-truck-tracking.html
3. Teletrac Navman

Teletrac Navman has designed a truck tracking system to suit your fleet. It:
Uses GPS tracking software backed by years of experience and industry know-how from the Teletrac Navman team;
Is a unique solution that can be customized to suit your fleet's individual tracking needs;
Automates compliance with a Tachograph and Fatigue Management system. Hours of paperwork are eliminated;
Allows you to view your entire fleet activity from one handy dashboard. You can boost driving time, improve efficiency, and keep your team as safe as possible;
Trains your drivers and keeps them satisfied. This reduces driver turnover and increases profitability;
Makes navigation and dispatch safer and smoother;
Removes any opportunity for drivers to manipulate data. Driver IDs are required before start-up, helping you accurately track driver activity and monitor consistency across your fleet;
Aims to increase your profits and reduce costs. Cutting-edge telematics makes for instant communication with drivers, reduce fuel costs, manage truck maintenance, and keep your vehicles in supreme condition.
Website: https://www.teletracnavman.co.uk/solutions/solutions-by-industry/trucking-transport
4. BigRoad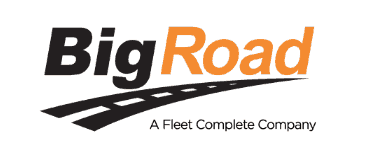 BigRoad – a Fleet Complete company – provides a range of different transportation and logistics solutions. Its truck tracking system:
Keeps your operations efficient and ensures compliance with all commercial trucking regulation;
Allows management and office teams to view the entire fleet on one manageable screen;
Displays real-time truck location, truck route, and other essential job and dispatch information;
Comes with all the latest tools and technology needed to implement and monitor driver safety;
Can reduce your trucking business costs by up to 30%;
Keeps load distribution optimal. Freight management tools and sensors monitor trailer capacity and ensure proper temperature and humidity conditions;
Ensures drivers are FMCSA-compliant and HOS compliant (vital in the long-haul industry) when partnered with BigRoad's ELD solution;
Shows clear and powerful data in a number of reports including maintenance, utilization, and asset activity reports.
Website: https://www.bigroad.com/transportation-and-logistics
5. Element Fleet Management

Element Fleet Management's truck tracking system promises to 'dramatically enhance fleet truck performance and compliance.' It does that by:
Keeping your team compliant without impacting performance or productivity;
Incorporating aspects of Element Fleet Management's advanced telematics solutions;
Using a diverse set of tools and technology options to reduce overall trucking costs;
Marketing a truck tracking system that has been designed to improve driver safety and service response times;
Managing your entire end-to-end experience with expert truck telematics consultants that identify meaningful trucking metrics unique to your business;
Using automated, paperless (HOS) solutions;
Using DVIR solutions that also eliminate paper records for easier DOT compliance;
Dispatching jobs directly to the most appropriate drivers and helping them navigate their routes in the most efficient way.
Website: https://www.elementfleet.com/fleet-services/medium-heavy-truck/vehicle-telematics
6. Spireon (by FleetLocate)

Spireon is a highly capable truck tracking system developed by FleetLocate. It offers trucking fleets the following:
Improved truck management and tracking with GPS functionality;
An increase in efficiency, productivity, and visibility across the entire commercial truck fleet;
Tools that make it easy for fleet managers to monitor and manage driver hours (including instant visibility on live driver status);
Integrated HOS compliance;
Technology that allows drivers to complete DVIR and HOS reports through a bring-your-own-device solution;
An intelligent solution that is flexible to your needs, the size of your fleet, and your individual truck tracking requirements;
Real-time alerts and alarms as violations occur on the road, allowing you to take control of a situation before it gets any worse;
All the live information you need to dispatch and route trucks in the most efficient way possible, keeping your vehicles on track.
Website: https://www.spireon.com/commercial-fleet-management/
7. FleetComplete

FleetComplete view efficiency and business profitability as two distinct priorities when it comes to truck tracking. Its truck tracking system:
Provides optimal fleet visibility. Dispatchers and office managers have an intelligent platform that shows real-time location, routes, and the entire fleet's activity on a single screen;
Comes with all the tracking technology required to implement and monitor safe driver behavior;
Reduces risk across the board – it reduces driver risk in particular;
Helps your team optimize load distribution. Sensor technology confirms the weight of the load and ensures ideal temperature and humidity conditions;
Shows ways to improve fuel economy. Monitor excessive idling, harsh braking, speeding, and more;
Includes IFTA reports, helping you manage IFTA compliance;
Ensures complete HOS & ELD compliance;
Reduces your business costs with everything it offers. Dispatch is improved, routing is more efficient, fuel consumption is smarter, and drivers are safer.
Website: https://www.fleetcomplete.com/industries/transportation-logistics/
8. Coretex

Coretex offers a comprehensive truck tracking system and fleet management toolkit that works best for mixed-fleet operators. It:
Gives you all the tools you need to stay in control of your fleet 24/7;
Comes with industry-leading business process automation and fully configurable workflows;
Can be integrated with a range of other top operational platforms;
Keeps your trucks and drivers fully FMCSA compliant;
Comes with real-time location tracking. You can even focus on specific geographic areas with in-cloud geofencing;
Is used in tandem with Cortex's ELD solution. This solution automatically monitors vehicle movement, engine hours, and sends notifications to dispatchers and drivers;
Allows you to monitor your trucks in unprecedented detail. Office teams can then take quick action from the data relayed via sensors, cameras, and in-cab devices;
Can even be integrated with three different HD camera packages.
Website: https://www.coretex.com/products/industry/transport-and-logistics/
9. Donlen

Truck tracking can quickly become complex. Donlen focuses on a simple and convenient truck management system that offers the following:
Full-life services and solutions all the way from truck acquisition to remarketing;
Cutting-edge telematics that keep you informed of every aspect of truck tracking;
Preventative maintenance technology that helps you keep your trucks on the road;
Fuel management tools that have the potential to significantly reduce your operating expenses;
Full FMCSA compliance and HOS that's easy to keep on top of;
Expert advice from a team with decades of experience in the trucking industry;
Full use of the award-winning FleetWeb platform – an essential tools that helps management teams with access to fleet operations from anywhere with an internet connection;
The technology you need to take control of your trucking operations, keep your drivers safe, and improve profitability.
Website: https://www.donlen.com/truck-fleet-management
10. Zonar Systems

Zonar offers a smart commercial truck management solution. With new regulations always appearing and driver safety more important than ever before, Zonar has you covered with the following:
A comprehensive telematics platform that provides essential tools and data to your drivers, your office-based team, and your overall fleet;
A system that is fully FMCSA certified, third-part validated, and self-certified;
The opportunity to screen drivers before they start work with a quick health questionnaire included;
An automated system that reduces human error and significantly reduces paper usage. HOS logs, trip inspections, and fuel tax reporting costs are automated, leaving you to focus on other important parts of truck management;
Smart routing and analysis of driver behavior. That way, fuel efficiency is maximized and your profits are increased;
The tools you need to coach safer and more efficient driving. Real-time visual driver feedback and robust reporting make the data easy to digest;
Warning thresholds for speeding, harsh braking, idling, and more;
ELDs that do exactly what your drivers want them to do – full FMCSA compliance has never been easier.
Website: https://www.zonarsystems.com/industries/commercial-and-private/
11. Pedigree Technologies

Pedigree Technologies has developed OneView, a truck tracking system designed for the future. It goes far beyond GPS tracking and offers fleet teams:
A truly unified solution – one that delivers powerful tools and real results;
One single system that incorporates fleet management, dispatching, ELD, load-monitoring, and more;
A powerful mapping solution, showing you every asset on a clear and informative display;
The opportunity to improve driver safety and enhance the culture of care throughout the company;
Smoother trucking, greater operational control, and cargo that arrives on time;
Full FMCSA compliance, no matter where your trucks are;
Reduced maintenance costs with an automated maintenance calendar and reminders that your staff will be able to keep on top of;
Greater driver retention and more effective truck transport and management.
Website: https://www.pedigreetechnologies.com/industries/transportation/
12. Mix Telematics

Transport and distribution companies rely on the services offered by Mix Telematics. Here's why:
Each tool is designed to make life easier for your fleet, enhance your overall efficiency, and improve the quality of service to your customer;
The truck tracking system is designed specifically for telematics and logistics companies;
The intelligent platform gives your team the edge you need in a competitive and often challenging market;
Everyday processes are simplified. One of the most important aspects is a significant improvement in communication between staff in the office and drivers on the road;
Routes are automatically optimized to reduce fuel consumption and improve delivery time;
Driver behavior is constantly monitored and opportunities for improvement are presented in simple, easy-to-digest reports. Small changes can greatly improve safety on the road;
Real-time tracking allows your management team to quickly intercept and deal with potentially problematic situations;
Sophisticated onboard technology keeps your truck drivers informed and in control.
Website: https://www.mixtelematics.com/industries/transport-and-distribution
13. Track Your Truck
This one's in the name! Track Your Truck offers resilient GPS tracking for your trucks with heavy-duty trackers and a responsive tracking system. It:
Puts your team in direct control of your vehicles;
Allows your team to view vehicle (and job) progress in real-time;
Boosts productivity, improves efficiency, and reduces costs;
Comes with a choice of two different truck trackers to suit your needs: Plug & Play Series; Hardwired Series;
Gives you the information you need to deliver more value to your customers;
Uses live tracking software so that you can constantly monitor events and take immediate action;
Keeps drivers safe and accountable. When you care about driver behavior, your fleet efficiency improves and you can constantly gauge drivers' performance with the data available;
Can be fully customized to suit your team and help you get everything you need from it.
Website: https://www.trackyourtruck.com/gps-tracking-devices/live-tracking/
14. AT&T Fleet Complete

AT&T Fleet Complete markets an entire suite of solutions to provide in-cab and in-vehicle tools that benefit both the driver and the office team. Those tools:
Help both drivers and fleet managers improve load management and distribution;
Make HOS and ELD compliance straightforward for your fleet;
Provide greater insight into the location of every single truck, container, and trailer;
Simplify dispatching and load planning procedures;
Automatically send violation alerts to the office team so that they can manage situations before they get any worse;
Include monitoring sensors that measure temperature, humidity, light exposure, and more within the load;
Use one of the smallest, most versatile asset trackers available;
Are fully customizable to allow you to identify and process information quicker. Customize dashboards, alerts, and reports as well.
Website: https://www.fleetcomplete.com/industries/gps-truck-tracking/
15. National Fleet Tracking

National Fleet Tracking allows its customers to automate a host of everyday procedures and accurately monitor its fleet. Its truck tracking system:
Keeps customers fully compliant with HOS, DVIR, and IFTA;
Populates jobs with the most efficient route and alerting your office-based team if drivers leave the designated path;
Monitors idle time and speeding across the board with the intention of helping you reduce fuel usage and improve efficiency;
Provides a highly accurate, real-time location of your fleet 24/7;
Helps to improve your customer service – whatever the client wants to know about your truck, you'll be able to provide them with incredible (and live) detail;
Comes with Live Tracker – a tracking system that allows your office team to send a special, temporary link to customers where they can view the truck's activity themselves;
Helps to reduce your premiums – insurance brokers are encouraged by trucking companies that actively monitor driver safety and behavior;
Will streamline fleet operations, improve productivity, and help reduce your company's operating expenditure.
Website: https://nationalfleettracking.com/industries/trucking/
16. Trimble Fleet Management

Trimble provides a complete view of fleet activity so that you can track and trace each truck. This clear overview offers:
The right amount of information exactly when you need it;
Crucial data on shipments, driving times, and rest times, helping you plan journeys efficiently;
Bite-sized insights that help you optimize your fleet management procedures;
FleetCockpit – where all the decisions are made. Analyze truck position, driving times, and other crucial information all from one powerful screen;
Sensors that allow both drivers and office teams to monitor temperatures in the load space at any time;
Easy collaboration between drivers and managers – handy tasks, activities, and questions are communicated easily and instantly;
Great detail in dispatch jobs, even including loading and unloading times;
Service Time Manager, designed to reduce the risk of any fine or HOS violation.
Website: https://www.trimbletl.com/track-and-trace/
17. Titan GPS Tracking

Titan GPS has developed tracking software specifically for trucking companies. The award-winning software boosts your bottom line by doing the following:
Giving you the information you need to improve efficiency across the board;
Tracking every move your driver makes and helping you coach safer, better driving;
Keeping track of maintenance in a handy maintenance calendar – that means your trucks spend more time on the road and less time in the garage;
Automatic HOS and ELD compliance;
Removing paperwork and automating simple tasks, leaving your team with more time to focus on boosting profitability;
Offering 360° View, a web-based system that allows you to track every truck in a completely secure environment;
Making life easy for drivers – all they need to do is log in and Titan's tools start managing Record of Duty Status;
Recording and storing historical driver data in Fleet Replay. This powerful feature lets you view the entire history of your fleet with a few simple clicks on the screen.
Website: https://titangpstracking.com/gps-tracking/by-industry/gps-tracking-for-trucking-companies/
18. One Step GPS

One Step GPS offers much more than just GPS tracking for your fleet. Its truck tracking system:
Offers an array of solutions that have been designed for the trucking industry specifically;
Is suitable for fleets of all sizes – all the way from a few trucks to colossal, international operations;
Offers the choice of more than 20 different custom reports and alerts;
Comes with no cancellation fees or contracts;
Closely monitors idle time and fuel usage, helping you improve efficiency and reduce operating costs;
Is fully FMCSA certified;
Uses an intelligent ELD system that has been designed with drivers in mind;
Significantly reduces human error. For instance, ELD automatically records driving hours, vehicle inspection reports are automatically populated, and monotonous processes in the management office are removed too.
Website: https://www.onestepgps.com/trucking
19. ATTI

Advanced Tracking Technologies, Inc. offers easy-to-use and reliable truck trackers that work in tandem with a truck tracking system. It:
Has two patented ATTI tracker options – the OBD or the Vision IV;
Can be quickly set-up with a 'plug and play' tracker that automatically connects to the truck tracking system;
Provides 10-second real-time updates and records a huge range of valuable truck data;
Can provide tampering, speeding, idle time, and other trucking alerts that office teams need to know about;
Uses Shadow Tracker live GPS tracking software to show you exactly where your drivers are and what you're working with;
Warns your office team about inefficient routes and suggests better, more effective options;
Helps to reduce fuel costs, which can be significant when every truck is tracked;
Is easy to scale up and down – whatever size your fleet is and whatever your ambitions are, ATTI is prepared to match it.
Website: https://www.advantrack.com/vehicle-tracking-devices/
20. RAM Tracking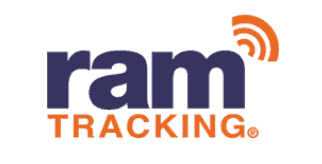 RAM Tracking takes truck tracking seriously. It has designed a package that allows fleet managers and business owners to make more informed and logical decisions. It:
Provides a detailed breakdown of how your employees are using your assets – every mile is logged and there are opportunities to manage fuel efficiency;
Is suitable for fleets of every size and type;
Markets tracking devices that record every detail you could want to know about your precious cargo;
Provides complete truck visibility, meaning you're always in control of the situation and can even provide live updates to customers;
Shows which drivers are moving, which ones are idling, and which ones are unloading – all from the convenience of one screen;
Has reports that are fully customizable and can be modified to show the most important data;
Automatically upgrades equipment when a contract is close to expiring;
Has a proven track record of improving fleet productivity and driver efficiency by 10-20%.
Website: https://www.ramtracking.com/ca/truck-tracking/
Commercial Truck Tracking Systems and Tracker Devices Q&A
What is a Commercial Truck Tracking System?
In its simplest form, a commercial truck tracking system uses global positioning system (GPS) technology and a physical navigation tracker to monitor a truck's movements and activity. The tracker is attached to the truck and relays information back to a centralized control center – usually the company's HQ.
As well as using this technology to display a truck's live location on a digital map, there is an almost limitless amount of data that is captured, going far beyond simple location. The trackers can identify how quickly a truck is moving, whether or not it is idling, and can relay all kinds of alerts and alarms back to the main office.
Advanced systems, and systems that are designed for the trucking industry specifically, involve additional sensors and pieces of equipment. It's a common requirement that they monitor the temperature, humidity, and load distribution of a truck's cargo. Still, the systems can be used alongside dash cams to identify distracted drivers or even hardwired into the truck itself to pick up on engine diagnostics and faults.
All of this crucial fleet management data is available to use in the comfort of an office, and can even be presented in structured reports.
How do these systems work?
This can quickly get confusing, so we'll keep it simple! The technology works with GPS and telematics. The trackers (that are either Plug & Play or hardwired into the vehicle) use trilateration to calculate the truck's exact three distance from three satellites in orbit.
That location is then transmitted to the centralized control room (also known as the head office) via telematics technology. Software on a computer receives and translates those signals and presents them in an understandable format for office teams to analyze.
Some systems are more advanced than others, but you should expect to receive real-time updates of no less than one minute. Many companies offer 'near real-time' live location with a 10-second accuracy.
What's the difference between a Vehicle GPS Tracking System and a Commercial Truck Tracking Tracking System?
GPS tracking systems designed for vehicles can be used on just about any vehicle imaginable (without being silly). For mixed fleets with cars, vans, medium trucks, and heavy-duty trailers, many vehicle tracking systems will do the job as a 'coverall.'
Truck tracking systems, on the other hand, are built for resilience and durability. Heavy-duty trucks are normally attached to trailers, carry significant weight, travel hundreds of miles, and are typically high-value assets. Since their journeys tend to face more challenges and face extreme weather conditions, the trackers themselves are built for endurance.
This might mean something as simple as a waterproof casing, or something as extreme as a hardwired tracker that would withstand an atomic bomb. Either way, truck tracking systems are designed to be reliable in the toughest of conditions.
Since they often travel to remote areas, they will also rely on cellular coverage and battery life is a particular focus.
Will a Truck Tracking System save your fleet money?
When used correctly, a truck tracking system should become an essential part of your fleet's makeup. Every single thing your fleet does should revolve around it. You can constantly track your drivers, communicate with them instantly, analyze their behavior and their activities, coach safer (and more efficient) driving, and use opportunities to streamline your fleet's operations.
There are opportunities to save money by reducing idling time, managing fuel more intelligently, and reducing business risk with safer drivers. When incorporated with dash cam technology, insurance premiums are greatly reduced and your company should also be safe in court as well.
In short, every aspect of an effective truck tracking system should improve efficiency, reduce your operational costs, and boost your fleet's profitability.
Are all fleets capable of using Truck Tracking Systems?
Truck tracking systems are specifically designed for heavy-duty trucks and their cargo. Why not check out our reviews of the Top 50 Best GPS Vehicle Tracking Systems to compare providers and find the best rates for your mixed fleet?