Asset tracking and management can be extremely important for your business. It would be almost impossible to confirm the location of assets without it – especially when those assets aren't powered and are stored in distant, remote locations.
The benefits of asset tracking and management are similar to GPS tracking, but it's a technology which is unique in its own right. Asset tracking also relies on telematics technology to show your team a live location and all the asset tracking information you might need.
But asset tracking isn't offered by every GPS Tracking company. It's a specialist technology, and most fleet owners and operators aren't aware of the added security features that asset tracking offers. When used correctly, it's a vital piece of your fleet management suite.
Which company provides reliable asset tracking? How does it help you manage your equipment? How are remote trackers powered? And how do you decide which asset tracking solution is best for you?
Our Fleet Logging team have figured out all of that for you. We've compared 31 of the best asset tracking systems from North America's top asset tracking companies.
Keep reading to find all the information you need about the configuration, capability and price of asset trackers. You're sure to find the provider that suits you and your team best.
Featured: Samsara*

Asset tracking technology is a key part of Samsara's fleet management package. Their asset tracking solutions:
Protect both your powered and unpowered assets;
Increase the security of your remote assets;
Save time and increase the visibility of your asset;
Provide you with location data for all of your equipment in one centralized place;
Deter and recover stolen equipment;
Use geofencing technology to identify and mitigate theft and unauthorized access;
Track engine hours and utilization, helping to create more accurate billing;
Can be configured to sound maintenance alerts based on engine hours, therefore optimizing servicing.
Website: https://www.samsara.com/uk/industrial/asset-tracking
Featured: Motive*

Motive is one of the biggest companies in the industry to have designed and marketed an asset tracking system. Their asset tracking will help your company:
Take action on location-based insights from your most valuable assets;
Prevent theft by creating geofences around yards;
Get instant notifications when a vehicle enters or exits an area when it shouldn't;
Compile and analyze detention reports. These reports help identify ways to reduce the cost of unnecessary dwell time;
Improve dispatcher efficiency;
Track your trailers and equipment with new visibility into asset locations;
Identify maintenance requirements based on mileage tracking;
Prove delivery times with reliable and highly accurate GPS data.
Click For An Exclusive Motive Discount
Profile:https://fleetlogging.com/motive/
Website: Visit here
Featured: Verizon Connect*


Verizon Connect are one of America's largest providers of tracking solutions. Their asset tracking:
Is part of a comprehensive asset tracking system that works for all types of high-value equipment;
Includes proactive maintenance and service scheduling capabilities;
Can be used to track engine hours and maintenance for heavy-duty equipment;
Helps you track your assets on the go and out-of-office;
Provides full visibility of your assets so that you can quickly locate project-critical equipment when required;
Can be used on one simple, intuitive dashboard, even when thousands of assets are involved;
Offers tag filtering and search capabilities, so that you can find an asset on your dashboard fast;
Displays usage history so that you can see how much your equipment has been used.
Website: https://www.verizonconnect.com/solutions/gps-asset-tracking/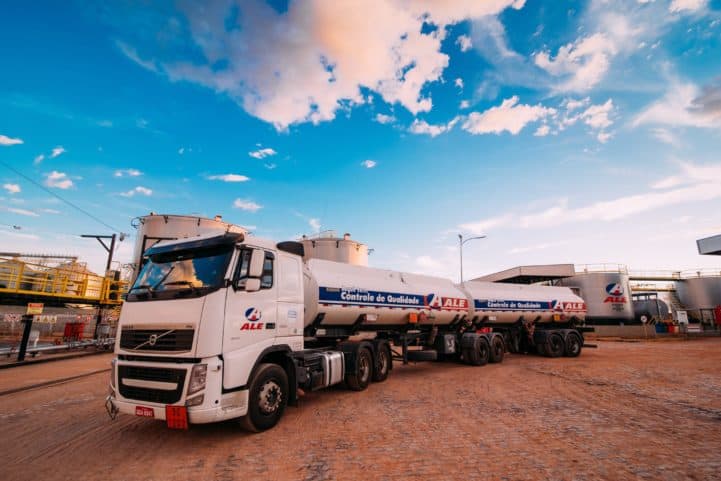 Disclaimer: Fleetlogging.com is a general business information website only. The material and information on this website should not be relied upon for making any business or legal decisions. We cannot recommend any company and/or product, nor assess your suitability for any product and/or company listed here.
The table below shows a quick price comparison of all the asset tracking solutions that we've researched:
| Company Name | Monthly Cost (per vehicle) | Upfront Cost |
| --- | --- | --- |
| Samsara | available on request | available on request |
| Motive | from $35 | available on request |
| Verizon Connect | available on request | available on request |
| AMS (Asset Monitoring Solutions) | from $25.99 | available on request |
| Rand McNally | available on request | available on request |
| Switchboard | available on request | available on request |
| Omnitracs | available on request | available on request |
| Brickhouse Security | from $14.99 | available on request |
| Linxup | from $14.99 | from $39.99 |
| Azuga | available on request | available on request |
| Nextraq | available on request | available on request |
| Teletrac Navman | available on request | available on request |
| Eroad | available on request | available on request |
| Automile | from $19.90 | available on request |
| Fleetlocate | available on request | available on request |
| Clearpath GPS | from $20 | from $175 |
| Coretex | available on request | available on request |
| Zonar Systems | available on request | available on request |
| Pedigree Technologies | available on request | available on request |
| Mix Telematics | available on request | available on request |
| GPS Trackit | available on request | available on request |
| Eaglei Tracking | available on request | available on request |
| TitanGPS | available on request | available on request |
| OnestepGPS.com | from $13.95 | free |
| Atti Fleet Tracking | available on request | available on request |
| Transflo | available on request | available on request |
| Fleet Complete | available on request | available on request |
| AT&T Fleet Complete | available on request | available on request |
| Rhino Fleet Tracking | from $39.95 | from $16.95 |
| goFleet | available on request | available on request |
| ETA Systems | from $4.99 | available on request |
| SkyBitz | available on request | available on request |
| QuicSolv | available on request | available on request |
| Wireless Links | available on request | available on request |
| Cyngn | available on request | available on request |
*the prices in the table above (where available) come directly from each company's website and were accurate at the time of writing (June 2023). Since then, those prices may have since changed.
We've listed the results of our asset tracking and management research and the features of each company's product in a bit more detail below. You'll be able to see the benefits of their service and some general information about the company as well.
*companies are ranked in no particular order.
3. AMS (Asset Monitoring Solutions)

AMS are one of the leading providers of fleet management systems. As well as offering GPS tracking for your fleet, they offer reliable asset tracking which:
Can track anything from non-powered assets all the way to plant machinery;
Includes the user-friendly AMS dashboard, allowing you to see all of your assets in one centralized location;
Provides a 24/7 status and condition of your asset;
Can show up to 500 recent events per asset;
Can track assets internationally and displays the data on the same dashboard;
Allows the user to compare asset data and group assets into sensible categories;
Can be viewed on any internet-enabled device;
Provides an asset tracking solution that is tailored to your individual requirement.
Website: https://www.amsgroupusa.com/ams-dashboard/live/
4. Rand McNally

Rand McNally's asset trackers are part of the DriverConnect platform. Their asset tracker technology features the following:
Durable trackers that can be added to trailers, containers and more;
The ability to watch trucks, trailers, and equipment as they move and change location;
Access to on-screen mapping for all of your assets;
Detailed asset locations, as well as current and historical reporting;
Geofencing technology, letting you know when an asset leaves or enters a specific location;
Solar powered trackers that 'ping' a location every 30 minutes (S100) once a motion has been detected. Location updates every 24 hours (S100) when an asset isn't moving, helping to conserve energy;
Trackers that are easy-to-install and pre-configured for simple use;
Asset tracking technology that can operate for 90 hours (S100) without the need to re-charge.
Website: https://fleet.randmcnally.com/solutions/asset-tracking
5. Switchboard

Switchboard offers asset tracking as part of their fleet solutions. Their asset tracking technology includes:
A solution that ensures you never lose track of your assets – no matter where they are;
Future-proofed trackers which are built on the LTEN network;
Real-time tracking of your assets;
Asset tracking which is integrated with the Switchboard dashboard. Real-time traffic, breadcrumb position and more are all available;
Plug-and-play trackers which can be installed in seconds;
Trackers that 'ping' their location regularly;
Heavy duty, reliable trackers that come with a 7-year guarantee;
Smart, adaptable asset tracking that comes from a leading fleet and asset management provider.
Website: https://www.onswitchboard.com/trailer-tracking/
6. Omnitracs

Omnitracs have developed an intelligent fleet telematics solution, including asset tracking that offers users:
Sophisticated solutions that monitor and maintain your mobile assets;
The data to understand how your asset is performing;
Know-how and asset tracking intelligence from a team with over 30 years' experience;
Engine diagnostic information and fuel data for remote assets;
Proactive maintenance solutions for your assets, keeping you ahead of the game;
An increase in asset efficiency, by identifying possible utilization improvements;
Improved safety with opportunities to help in the prevention of accidents and breakdowns;
Constant asset visibility and a reduced risk of theft.
Website: https://www.omnitracs.com/need/vehicles-and-assets
7. Brickhouse Security

Brickhouse Security offers a unique asset tracking solution that:
Can be optimized for companies of any size;
Provides the option of battery-powered trackers that are small and compact;
Can be used with robust, heavy-duty, long-lasting trackers for large equipment;
Allows users to pinpoint the exact location of their valuable assets;
Still provides accurate locations without cellular coverage;
Creates unique alerts from the moment your device is tampered with;
Is the most effective way to understand exactly where your assets are all the time;
Includes a wide selection of trackers that cover every asset tracking requirement.
Website: https://www.brickhousesecurity.com/gps-trackers/asset-tracking/
8. Linxup


Linxup offer real-time GPS tracking for your assets. That tracking:
Lets you know exactly where your equipment is – every second;
Is the only solution that provides exactly what you need at a very reasonable price;
Can track anything you like, big or small;
Makes it extremely easy to keep track of the equipment you care about the most;
Can be used on heavy equipment such as bulldozers, graders, scrapers, backhoes, trenchers, excavators, cranes, and more;
Can even be used to track power tools and marine vessels;
Eliminates guesswork and stores all the data you need;
Is weatherproof, durable and long-lasting.
Website: https://www.linxup.com/gps-trackers/asset-tracking-software-device.html
9. Azuga

Azuga have developed a comprehensive suite of fleet management solutions. They offer asset tracking which:
Is a complete system for boosting efficiency;
Lets you see where your equipment is and where your workers are;
Integrates with Azuga's Fleet dashboard;
Helps you organize your asset maintenance with greater efficiency;
Includes geofencing, notifying you when an asset leaves its designated area;
Uses rechargeable batteries that can last up to 6 months between charges;
Can be customized to include battery-powered trackers. Those trackers have a battery-life of up to 5 years with a single battery;
Protects your valuable assets and deters unauthorized use.
Website: https://www.azuga.com/asset-tracking
10. NexTraq

NexTraq is a Michelin Group company. When it comes to asset tracking, their cloud-based GPS tracking system focuses on the following:
Providing you with the technology to track trailers, generators, forklifts and more;
Offering "the most comprehensive portfolio of asset tracking devices in the asset protection industry";
Using trackers that can be installed on "any type of asset", in any location;
Preventing asset theft and adding another layer of protection;
Solar-rechargeable, battery-powered, and hard-wired power options;
Easy-to-install devices that do not require harnesses or external accessories;
Battery life that lasts for several months;
Geofencing alerts in-line with the NexTraq web portal, making asset tracking notifications fast and simple.
Website: https://www.nextraq.com/services/asset-tracking/
12. Teletrac Navman


Teletrac Navman has developed an asset management solution that:
Is a centralized management solution, streamlining operations;
Provides full visibility into asset location, performance and utilization;
Helps to reduce your costs;
Uses powerful GPS tracking for both powered and non-powered assets;
Comes with maintenance monitoring, keeping your assets in better condition;
Includes geofencing capabilities, so that you know exactly when an asset leaves a designated area;
Helps you store and place equipment exactly where it needs to be with real-time GPS tracking;
Can be fully customized and built to manage your unique asset business.
Website: https://www.teletracnavman.com/platforms/equipment-management-software
13. EROAD

EROAD feature GPS tracking as part of their effective asset management package. Their asset trackers:
Provide real-time visibility into the location of every single asset;
Are rugged and reliable, using the 4G network;
Can last up to 6 months on a single battery charge;
Feed back to one dashboard, where you can manage all of your assets on a simple, user-friendly screen;
Allows you to manage your entire fleet while simplifying HOS compliance;
Help you to monitor usage and schedule preventative maintenance;
Provide activity reports on the smart dashboard;
Use map geofences, time on location and notifications of arrival and departure to provide accurate records and invoices.
Website: https://www.eroad.com/fleet-management/asset-tracker/
14. Automile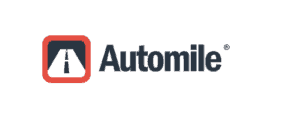 Automile offer asset tracking solutions that:
Provide real-time tracking with reliable, precise locations (accurate within 3 feet);
Include alerts and reporting when devices are disconnected intentionally or unintentionally;
Improves the safety and security of your assets by tracking them 24/7;
Comes with geo-fencing technology. This gives you complete control and protection of your asset location and activity;
Are available in a range of sizes and styles to suit every asset;
Include the Tracker Mini – the smallest tracker in its class, that can fit almost anywhere;
Use built-in rechargeable batteries, with the extra option of hard-wired, external power;
Work across the US on AT&T, so that you don't need to separate SIM card and data.
Website: https://automile.com/tracker-mini
15. FleetLocate (Spireon) Connected by OnStar


FleetLocate by Spireon use asset tracking and management to offer the following:
Increased asset utilization and protection;
The option to track your assets no matter where they go;
The tools you need to constantly monitor and manage the crucial aspects of your assets;
Real-time visibility and roboust analytics;
Increased protection, preventing your assets from being lost or stolen;
Exact locations of stored assets, including data about whether or not the asset is being used;
Battery-powered trackers;
GPS positioning which is reported every 10 minutes (when powered), or daily (battery-powered).
Website: https://www.spireon.com/asset-tracking/
16. ClearPath GPS

ClearPath GPS focus on GPS tracking products. Those GPS tracking solutions include real-time asset tracking that:
Helps you to optimize asset utilization in the field;
Includes SMS text alerts when theft has been detected;
Durable, weather-proofed tracking that works in the toughest environments;
Provides the tools you need to optimize your resources;
Automates asset management with unique geozones on the ClearPathGPS dashboard;
Saves hours of time with incredibly detailed reports;
Stores a complete history of an asset's location, including a breadcrumb trail;
Sends notifications every 30 seconds when powered, and every 10 minutes when moving.
Website: https://www.clearpathgps.com/solutions/gps-asset-tracking
17. Coretex


Coretex provide high-quality asset tracking and management solutions thanks to their advanced GPS tracking system. That tracking system:
Helps you get the most out of your assets with critical fleet management data, all in one place;
Harnesses the reliability, sophistication and power management capabilities of Coretex's reefer technology;
Boosts productivity while cutting down idle time;
Maximizes the safety and security of your assets;
Sends ABS/EBS fault codes from trailers in the field;
Allows you to use unpowered reporting capabilities for weeks or months using the internal battery and low power modes of operation;
Can be customized to include a solar panel for charging;
Includes technology to help you remotely lock and unlock the Power In-Lock™ by Mi-Jack Systems & Technology.
Website: https://www.coretex.com/products/asset-tracking/trailer-tracking/
18. Zonar Systems


Zonar Systems put a big focus on GPS asset tracking, and that asset tracking is achieved with the trademark ZTrack LTE. It:
Is currently "the most rugged, reliable and easy-to-use equipment tracker available";
Has been designed to withstand harsh outdoor environments;
Boasts an exceptional battery life;
Locates all of your assets instantly – no matter where they are;
Offers dependable equipment tracking for more than 5 years;
Helps you manage low-maintenance assets that are stored for long periods;
Improves the security of your assets, including your high-value machinery;
Works in tandem with the Zonar Systems dashboard, where the web-based asset management portal provides pinpoint location reports with just a few clicks.
Website: https://www.zonarsystems.com/solutions/ztrak-asset-tracking/
19. Pedigree Technologies


Pedigree Technologies have developed GPS tracking solutions with asset tracking playing a significant role. Their asset tracking solution (OneView):
Gives you the power to know the location and status of all your assets;
Lets you remotely track, monitor, and manage all of your fixed and mobile assets;
Allows for easy access to all the data you need on a single screen;
Can be accessed anytime, from any Internet-connected device;
Includes the option of either satellite or cellular location tracking;
Automatically sends theft alerts and alarms through email or SMS text;
Includes geofencing technology, allowing you to set landmarks and protected zones;
Comes with detailed reporting and analytics to help you manage your assets efficiently.
Website: https://www.pedigreetechnologies.com/solutions/asset-tracking/
20. Mix Telematics


Mix Telematics is a leading global provider of GPS tracking solutions. The MiX Asset Manager:
Gives you hassle-free, comprehensive control of your non-vehicle assets;
Prevents potential misuse and theft;
Collects detailed asset information to set up service, maintenance, certification, and licensing reminders;
Lets you know exactly where your assets are and how they're being used, whether they're on-site or not;
Uses tracking technology that can be used in many different conditions and on a variety of assets;
Includes wired trackers that have a dedicated power source;
Has a battery-powered option for tracking and management of non-powered assets;
Shows a timeline of asset utilization, events and detailed trip information.
Website: https://www.mixtelematics.com/asset-manager-overview
21. GPS Trackit

This one's in the name! GPS Trackit offer a versatile asset tracking solution that includes:
Reliability with 24/7 visibility;
Full protection for your assets – no matter what size they are;
The technology you need to recover lost or stolen vehicles;
Asset tracking from your mobile app, allowing you to access the data from anywhere;
Geofencing capabilities, around your job site, for instance;
Instant location that shows where your assets are and how they're being used during operation or after hours;
Robust reporting, which is conveniently available on one screen;
Unlimited data storage, so that your records are kept safe.
Website: https://gpstrackit.com/solutions/asset-tracking/
23. EAGLEi GPS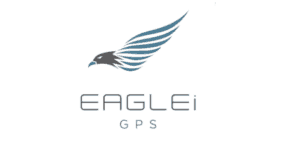 EAGLEi offers their customers a GPS tracking solution that includes the following:
Design framework that has incorporated years of customer feedback and is therefore very easy to use;
All the location information you need about your asset with just a couple of clicks;
Geofencing technology that lets you see where your assets are and notifies you when they leave that assigned area;
Asset tracking information that can be accessed from desktop or mobile apps for iPhone and Android;
Highly accurate utilization data, since every minute and mile of activity is tracked;
Improved scheduling and maintenance management for your assets;
Significant improvement in security and asset protection;
Detailed asset reports and analytics, so that you never miss a crucial piece of management information.
Website: www.eagleigps.com
24. Titan GPS


Titan GPS has developed a highly advanced asset tracking and management package for their clients. Their trackers can be used on a variety of asset types and offer:
Options from satellite, cellular, solar-charging and self-powered GPS devices;
GPS asset tracking and management plans that can be tailored to your business needs;
Instant visibility of your assets in any given area and a reduction in time searching for deployment availability;
Ultra-long battery life (up to 10 years) from trackers that are built for any extreme climate and condition;
Theft prevention and improved recovery to prevent downtime and reduce replacement and insurance costs;
Equipment reporting that gives you on-site hours and hours worked over the course of any period, again reducing downtime;
The location and status of all your tracked assets live on one powerful map;
Remote monitoring which creates alerts and feeds data such as temperature, fluid levels and tank pressure.
Website: https://titangpstracking.com/gps-tracking-old/gps-trailer-tracking/
25. OneStepGPS.com


OneStepGPS focus primarily on GPS Tracking solutions that help to provide your assets with:
An easy way to monitor one or one thousand assets;
Simple, robust trackers that feature quick plug-in installation;
Real-time GPS tracking 24 hours a day, 7 days a week;
100% web-based location monitoring that doesn't require additional software;
Notifications if your asset leaves a designated area;
Past asset history that helps you remain compliant and optimize operations;
Trackers that can update vehicle location every 2 seconds;
Tamper proof technology so that your asset is completely secure.
Website: https://www.onestepgps.com/asset-tracking
26. ATTI


Advanced Tracking Technologies Inc. (ATTI) use GPS technology to track and manage assets reliably, offering their customers the following:
An intelligent management design for both fixed and mobile assets;
Tracker battery life that lasts up to 1.5 years;
Real-time GPS monitoring of any type of asset including bulk containers, trailers, heavy equipment, generators and more;
Improving your assets' operating efficiency and security with up-to-minute data;
One year of historical data storage;
Detailed reporting that helps you to identify analytical patterns and areas for improvement;
Trackers that have a compact size and weather proof design for reliability;
Easy tracker installation, so that you can start managing your equipment right away.
Website: https://www.advantrack.com/satellite-asset-tracker/
27. Transflo

Transflo asset trackers use GPS technology to offer:
24/7 asset location data;
The information you need to stay on top of required and preventative maintenance;
A quick plug-and-play installation;
A reduction in your chances of having malfunctioning equipment or scheduling unnecessary maintenance;
Full visibility of how your assets are and aren't being used, allowing you to spot missed business opportunities;
Increased driver productivity due to less time being spent looking for assets in unfamiliar yards;
Accurate asset location data which is available on one interactive map, within one parking spot of the physical location;
Rugged tracker design, which can be expected to last for 5-7 years without failure.
Website: https://transflo.com/fleet-solutions/trailer-and-asset-tracker/
28. Fleet Complete


Fleet Complete provide an advanced GPS asset tracking and management solution that:
Displays your asset information from anywhere on a mobile device with an internet connection;
Shares and stores all the performance metrics you need to optimize your business operations;
Ensures your onsite heavy-duty equipment is well monitored;
Includes real-time status and movement updates;
Can be customized to include prompt alerts when your asset's temperature is too high or too low;
Increases security and reduces the risk of theft;
Offers the best value for money with the versatile AT1 tracker;
Has a long battery life, which you can expect to last up to 5 years.
Website: https://www.fleetcomplete.com/solutions/asset-management/
29. AT&T Fleet Complete


AT&T Fleet Complete offer a cost-effective asset tracking and management solution that:
Has multi-sensor data to capture and log accurate readings of humidity, temperature, light exposure and impact status;
Uses trackers running on the LTE-M network, and receives automatic software updates over-the-air;
Enables you to monitor all of your assets on one clear, simple map;
Allows you to locate and check the status of machinery, tools and toolboxes, cargo and more;
Offers one of the smallest trackers (AT1) in the industry;
Uses trackers which can be adapted to suit every type of asset and significantly improves security;
Uses solar technology to power your tracker remotely;
Helps you to assess productivity levels and identify under-used equipment.
Website: https://www.fleetcomplete.com/fleet-management-solutions/gps-asset-tracking/
30. Rhino Fleet Tracking

As well as taking care of your fleet's GPS tracking, Rhino Fleet Tracking looks after your asset tracking too. Its asset tracking:
Uses one of two asset trackers that have either a 2-year or 8-year battery life;
Is IP67 rated for dust and is water-resistant for challenging conditions;
Offers trackers that are easy to mount on a range of assets and machines;
Uses a cloud-based system to send regular asset updates;
Can be configured with movement and geofence alerts, no matter where they are stored;
Enables your team to monitor large assets from any location, at any time;
Can also reduce fuel costs. When you're sure of your asset location, you spend less time traveling to check up on it;
Greatly increases the security of your machinery and assets.
Website: https://www.rhinofleettracking.com/gps-fleet-tracking/trailer-and-equipment-tracking/
31. GoFleet

GoFleet is able to offer GPS asset tracking due to its relationship with Samsara. It uses Samsara's AG24 asset tracker to:
Increase your asset efficiency and reduce operating costs;
Combine intelligent sensors with cloud-based software and boost asset visibility;
Give managers the tools and data they need to make informed asset decisions;
Provide rugged, reliable, and dependable asset tracking;
Provide 'to-the-second' GPS reporting on any asset or trailer in the field;
Show additional data with vehicle diagnostics;
Present all of the asset tracking information that you need in one easy-to-manage dashboard;
Increase asset security, especially for remote assets that are prone to theft and vandalization.
Website: https://www.gofleet.com/product/samsara-asset-tracking/
32. ETA Systems

ETA Systems is a leader in GPS fleet tracking and dash cams that offer a range of software plans which feature:
Reliable fleet tracking hardware with a range of devices
Choice of self-install and hardwired device options
Monitor vehicle health and performance
Incorporates driver behaviour alerts
Can incorporate dash cameras that provide road-facing and driver-facing cameras
Data collected is saved to the cloud and assessed remotely
They offer systems suitable for vehicles, heavy equipment, aircraft, boats and assets
Provides 24/7 customer care
Website: https://www.etasystemsinc.com/
33. SkyBitz

SkyBitz offers telematic solutions that support oil and gas, transportation and logistics, and industrial markets. They offer trailer tracking solutions that feature:
A variety of trailer tracking solutions suitable for dry van trailers, flatbeds, box trailers, intermodal chassis and containers, rail containers, refrigerated solutions, frac tanks, powered and non-powered equipment
Location tracking using Google Maps
Pre-built dashboards to assist you with monitoring your fleet location, battery status, movement and compliance requirements
Assists with increasing your revenue by maximising loads
Provides smart trackers and sensors to give actionable information
Provides information on driver efficiency and can streamline operations
Can improve the security of trailers and the cargo that they carry
They can integrate with TMS systems
Website: https://www.skybitz.com/
34. QuicSolv

QuicSolv offers a range of tracking products that allow businesses to monitor a variety of aspects of their business including production, pallets, security patrols, employees, cold storage, yards and asset tracking. Their asset tracking solution features:
IoT based solution that can track a broad range of assets within your organisation
Enables you to track assets throughout their asset lifecycle
Provides remote access to track assets from any device anywhere through the web-based dashboard
Increased visibility of assets which can improve their utilisation and operational efficiency
Easy to implement solutions
Make your assets not only traceable but also learn about the path they tread and how they are utilised
The devices are low maintenance and require very low power requirements
Each device can be used to track both people and equipment or machines
Website: https://www.quicsolv.com/
35. Wireless Links

Wireless Links is an international fleet management and asset tracking company that caters for small to large businesses. Their asset tracking solutions feature:
A combination of Fleet.net cloud platform and Piccolo GPS asset trackers
Trackers powered by battery and solar powered
Provides real-time visibility of assets and inventory
Allows you to set geofence boundary alerts for entry and exit to monitor unauthorised movement
Offers optional sensors including temperature sensors to monitor the temperature in an environment
Centralise asset tracking and know where they are even in remote locations
Can be used to track powered and unpowered assets and heavy equipment
The data gained can help maximise the asset utilisation and increase operational efficiencies
Website: https://wlius.com/uk/
36. Cyngn

Cyngn provides robotaxi-level autonomous driving software and hardware solutions to create self-driving fleets. They also provide asset tracking solutions which feature:
A flexible tracker that can be attached to anything from a pallet to equipment
It enables you to track assets and cargo so you know that it has arrived
Incorporates a 15-year battery
Includes a SIM card that works everywhere on earth to give you total visibility of your assets
The devices are weatherproof and work in all seasons
Option to add other sensors that can track temperature and acceleration
Utilises GPS and 5G to track locations
Access your data through the web portal or integrate it with other asset management systems
Website: https://www.cyngn.com/
Cyngn Review
Asset Tracking & Management Systems Q&A
What is asset tracking?
Asset tracking refers to the physical navigation tracker that is attached to a mobile item, and the global positioning system (GPS). Vehicles, devices, heavy-duty machinery, equipment, and just about anything else used within the fleet industry can be tracked with an asset tracker.
The physical tracking devices relays movement and location information, which is displayed on a centralized screen. It shows you exactly where a tracked item is in the world. But it also helps to manage assets which are stored in remote locations. Whether they are powered or unpowered, asset tracking and management solutions show you a live location, usage data, and other valuable metrics about your high-value equipment.
Location data can be stored on the tracker and viewed later. Or, more commonly, the location data is transmitted and displayed on a map backdrop in near-real time. This shows the live location of the unit.
How does GPS tracking work?
Tracking is made possible through GPS. This is a worldwide radio-navigation system that involves a network of satellites and their partnered ground stations. The unique satellite signals from the GPS network are processed by a receiver.
A physical tracker uses trilateration to determine how far away the vehicle is from 3 different GPS satellites. That unit will then broadcast the location information to an assigned computer system. Often, specific software is required to receive and display the location data. GPS tracking is one element of fleet telematics.
What equipment is involved?
GPS already exists and is used for countless applications around the world. The fundamental piece of equipment used in GPS tracking is therefore the physical tracker.
These trackers are portable devices that are attached to mobile assets and vehicles. Typically, asset trackers will be housed in a weather proof, durable container.
There are usually 3 different types of GPS tracker: data logger; data pusher; data puller. A data pusher is the type of GPS tracker used most frequently with asset tracking. This sends location information at specific intervals so that a navigation feed is constantly updated and accurate.
These devices can be incredibly sophisticated, and are normally constructed within a durable frame. Other types of tracking devices can be included within an electronic logging device (ELD) as well. This sits within the vehicle cab, as opposed to being installed somewhere on the body of the vehicle.
Then, the location data needs to be displayed on some form of computer. Many companies will provide  specific software or a web-based application that displays vehicle locations on several different devices.
Will asset tracking and management save you money?
When used in an intelligent way, asset tracking and management should help you reduce costs and improve overall operation. Asset tracking and management lets you know how long your equipment spends in specific locations and helps improve efficiency. Drivers are able to quickly locate assets in unfamiliar yards. Asset trackers can also be configured with several different sensors to monitor parameters such as temperature, water level, and more.
Finally, the usage data is also updated and regularly shared with fleet teams. This helps to properly schedule maintenance and reduce the downtime of your equipment.
Are all assets capable of using asset trackers?
Yes – there's a different type of asset tracker for the vast majority of units. Many of the companies we've mentioned above have very flexible solutions that are sure to accurately track your machinery in some capacity.
* Please note we have an affiliate relationship with Samsara, Motive and Verizon.
Samsara vs Motive
Samsara vs Verizon Connect
Motive vs Verizon Connect