No matter which Fleet Management package you purchase, and no matter how a company puts it all together, specific Fleet Management Software holds everything together. ELDs, Dash Cams, GPS Tracking, Telematics…all of these important fleet management tools are only useful when data is organized and displayed on a screen for the user to understand.
Intelligent fleet management software makes all of that possible. It can show a real-time location of every single asset you own. It can notify you of risky driver behavior, provide updates on traffic, organize your maintenance schedule, and compile all the crucial data you need into easy-to-read reports.
But how does that software work? What technology's involved? What should Fleet Management Software include, and is it suitable for your fleet?
As with every fleet management system, there are plenty of companies willing to offer you an industry-leading fleet management software solution. How do you decide which software is the right one for your business? What does it absolutely need to deliver for you? And, importantly, how much is it going to cost?
Here at Fleet Logging, we've figured out the answers to all of those questions so that you don't have to. On this page, we've compared fleet management software solutions from 31 of North America's top fleet management companies.
Keep reading to find all the information you need about the configuration, capability, and price of fleet management software. You're sure to find the provider that suits you and your team best.
Featured: Motive*

Motive is one of the industry leaders when it comes to fleet management solutions. Their slick fleet management software helps your company:
Find everything you need to manage your fleet in one place;
Remain fully ELD compliant;
Compile the evidence you need to defend yourself in court, improve your driver safety, and coach drivers with real-time video telematics;
Track all of your assets and vehicles, no matter where they are in North America. Their software displays the location of your assets on an easy-to-read, interactive map, even if those assets are powered-down;
Manage your operations more effectively;
Accurately log hours of service (HOS) and keep your drivers compliant;
Streamline business workflow with automatic, intelligent reporting;
Improve efficiency across the board, with some enterprises noting a 10-15% improvement on efficiency.
Click Here For A Special Motive Offer
Profile: https://fleetlogging.com/motive/
Website: https://gomotive.com/
Featured: Verizon Connect*


Verizon Connect is one of America's largest providers of fleet management solutions. Their fleet management software:
Facilitates a near real-time, 360-degree view of your fleet's daily operations;
Allows you to schedule and manage jobs, dispatch them to field technicians, and provide more accurate ETAs;
Helps you respond to customer requests with greater visibility of tech and job status;
Simplifies scheduling with an easy-to-use calendar;
Shows which field workers are available, schedules service calls and jobs, and adds customer information to include job details;
Allows you to easily communicate with field technicians;
Sends notifications if a driver is delayed on a job or has not viewed a job assigned to them;
Lets you log into the same system for both GPS fleet tracking and field service software. See job status, schedule a job and track your vehicles in near real-time from a central hub.
Website: https://www.verizonconnect.com/solutions/field-service-management-software/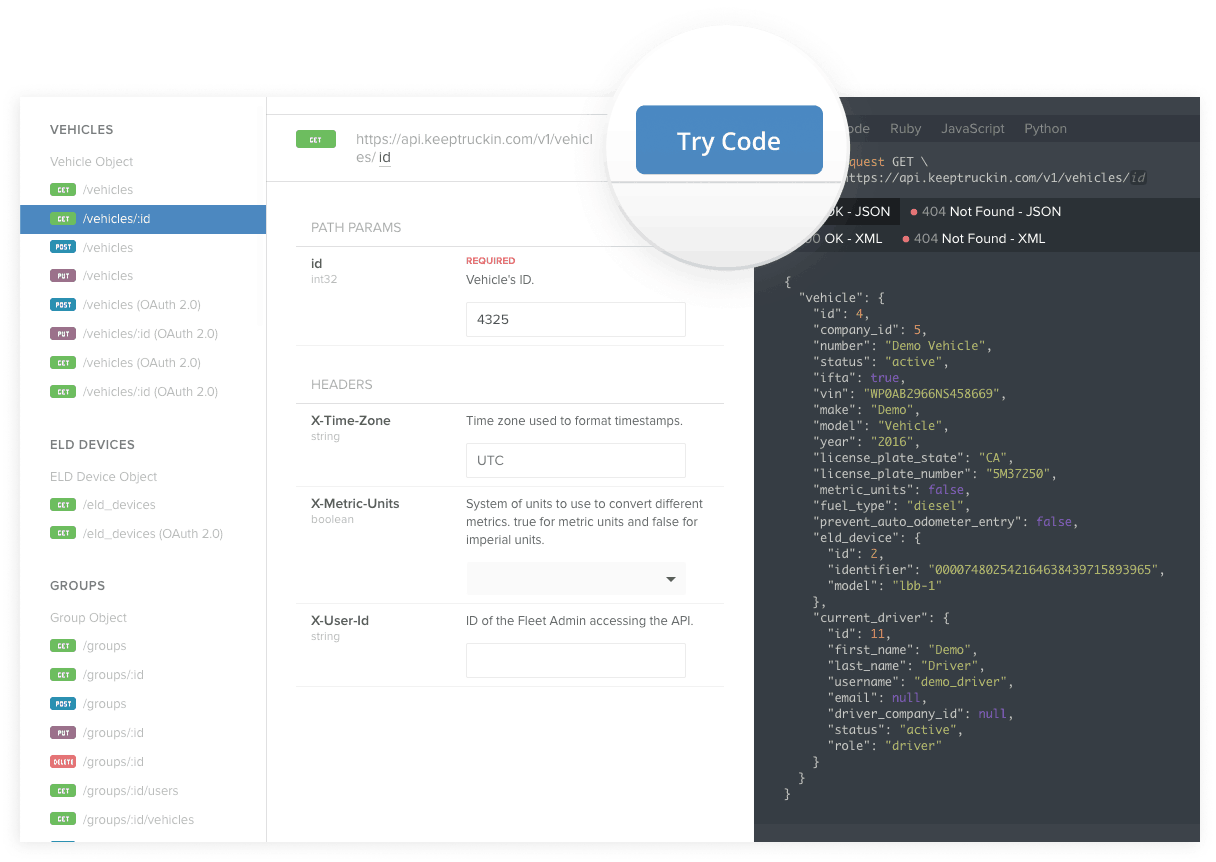 Disclaimer: Fleetlogging.com is a general business information website only. The material and information on this website should not be relied upon for making any business or legal decisions. We cannot recommend any company and/or product, nor assess your suitability for any product and/or company listed here.
The table below shows a quick price comparison of all the fleet management software that we've researched:
| Company Name | Monthly Cost (per vehicle) | Upfront Cost |
| --- | --- | --- |
| Motive | from $35 | available on request |
| Verizon Connect | available on request | available on request |
| Samsara | available on request | available on request |
| AMS (Asset Monitoring Solutions) | from $17.30 | from $125 |
| Rand McNally | available on request | available on request |
| Switchboard | available on request | available on request |
| Webfleet by TomTom Telematics | available on request | available on request |
| Omnitracs | available on request | available on request |
| Geotab | available on request | available on request |
| Azuga | available on request | available on request |
| Nextraq | available on request | available on request |
| Zubie | from $22 | available on request |
| Enterprise Fleet Management | available on request | available on request |
| Lytx | available on request | available on request |
| Fleetio | from $90 | available on request |
| Teletrac Navman | available on request | available on request |
| Eroad | from $25 | available on request |
| Element Fleet Management | available on request | available on request |
| Fleetlocate | available on request | available on request |
| Onfleet | from $149 | available on request |
| Coretex | available on request | available on request |
| Zonar Systems | available on request | available on request |
| Mix Telematics | available on request | available on request |
| GPS Trackit | from $23.95 | available on request |
| Fleet Complete | available on request | available on request |
| AUTOsist Fleet | available on request | available on request |
| Avrios | available on request | available on request |
| Chevin FleetWave | available on request | available on request |
| Rhino Fleet Tracking | from $39.95 | from $16.95 |
| goFleet | available on request | available on request |
| Wireless Links | available on request | available on request |
*the prices in the table above (where available) come directly from each company's website and were accurate at the time of writing (May 2023). Since then, those prices may have changed.
We've listed the results of our fleet management software research and the features of each company's product in a bit more detail below. You'll be able to see the benefits of their service and some general information about the company as well.
*companies are ranked in no particular order.
2. Samsara

Samsara is one of the biggest names in fleet management, and that's thanks in part to its complete fleet management software solution. Their software:
Uses real-time telematics for live vehicle location tracking;
Is compatible with geofencing and out-of-boundary alerts;
Can include dashcam technology to alert teams to distracted drivers or record major incidents;
Records data for historical performance analysis;
Provides your team with the performance data you need to improve fuel efficiency and vehicle health;
Combines ease-of-use with enterprise-grade security, scalability, and flexibility;
Uses a simple, intuitive, and modern design;
Is a powerful fleet management tool will help your team to improve driver and asset security, while lowering costs and increasing profit.
Website: https://www.samsara.com/uk/fleet
3. AMS (Asset Monitoring Solutions)

AMS Fleet Manager claims to be the USA's number 1 choice for vehicle tracking. Their fleet management software:
Helps your team maximize the operational efficiency of your drivers;
Makes co-ordinating accurate delivery and arrival times for your customers straightforward;
Is a diverse product base that can be tailored to you, with several different flexible payment options;
Includes several different aspects of vehicle tracking;
Uses the powerful AMS Dashboard, designed with a minimal mouse click approach;
Comes with custom report options and the deployment of other business applications;
Uses simple tick boxes that allow you to view additional data such as speed, idle time, driver behavior and more;
Displays each asset's location, date, time, speed, direction and status information globally. Unique user profiles mean that you can access the dashboard through any internet-enabled device.
Website: https://www.amsgroupusa.com/ams-fleet-manager/
4. Rand McNally

Rand McNally has spent a significant amount of time developing its trademark fleet management software package: DriverConnect. That software package:
Is one platform with a world of features, for fleets of all sizes;
Uses cloud-based telematics to offer several modern, highly useful features;
Is a flexible, mix-and-match fleet management solution because modern fleets need tailored solutions;
Includes IFTA and DVIR reporting, as well as ensuring HOS compliance;
Comes with GPS tracking, driver and vehicle analytics, dashcams, and navigation;
Streamlines business operations with customizable workflow templates and text-based messaging;
Helps office teams coach drivers and eliminate risky behavior with detailed daily reports and driver performance metrics;
Can be combined with geofencing technology to alert your team when a driver leaves or enters specific areas without permission.
Website: https://fleet.randmcnally.com/product/driverconnect-fleet-management-platform
5. Switchboard

Switchboard has developed a modular fleet management software to fit the needs of your business. Their software solution:
Means that you only pay for the features that will benefit your operations, rather than paying for several unused features;
Includes intelligent driver reports, helping you keep track of driver performance in real-time;
Provides instant notifications whenever your drivers violate HOS laws, speed, or use other risky maneuvers;
Uses powerful GPS tracking so that you can track all of your vehicles on one simple screen;
Allows you to map specific no-entry areas with geofencing. Detention time can be easily obtained;
Automatically provides instant mileage reports, reducing your costs on hours spent calculating IFTA fuel tax;
Allows you to communicate with your drivers instantly and send message blasts;
Shows every detail of your driver behavior, so that you can see how efficient they are – or aren't. Detailed reports show which drivers are using the most amount of fuel.
Website: https://www.onswitchboard.com/fleet-management/
6. Webfleet Solutions (TomTom Telematics)


Webfleet Solutions (formerly TomTom Telematics) has designed a fleet management software (WEBFLEET) that:
Gives you all the tools and data you need to manage your vehicles and workforce on the road;
Is their market-leading, innovative Software as a Service (SaaS) for a fleet management solution;
Uses a simple, optimized, easy-to-use interface with minimal clicking and clean lines, keeping it clutter-free;
Keeps you connected with your team on the road – no matter where you are;
Uses highly-capable GPS tracking to show where your vehicles are, and how they are being used;
Makes your performance data visible and easy to analyze;
Takes real-time traffic information into consideration when assigning jobs to the nearest driver;
Improves vehicle performance, reduces fuel costs, supports driver performance, and increases overall fleet efficiency.
Website: https://www.webfleet.com/en_us/webfleet/products/webfleet/features/
7. Omnitracs

Omnitracs market their Omnitracs One product – a technology software that has been designed to streamline everyday processes for logistics fleets. It includes the following:
A boost in productivity with smart forms, driver workflow, and more;
A significant focus on safety, and the tools you need to become a safer fleet. Driver safety monitoring and in-cab video technology are both included;
Optimized fleet planning. Robust routing and dispatch solutions are part of the Omnitracs Transportation Management System;
A simple process which helps you connect your teams, easily share information, and improve visibility across the board;
A cloud-based communication system;
Advanced artificial intelligence that unlocks new efficiencies without adding IT resources;
A reduction in manual tasks as automation and streamlined processes boost your operations;
Flexibility to incorporate third-party solutions and new capabilities.
Website: https://www.omnitracs.com/products/omnitracs-one
8. Geotab

Geotab offers fleet management software that allows you to manage your entire fleet from one powerful platform. That software – MyGeotab, offers:
Web-based fleet management software that is available to all Geotab customers under any feature package: Base, Regulatory, Pro, and ProPlus;
All of your vehicle and driver information in one place, making it easier and quicker to make better-informed decisions for your business;
Intelligent technology that can be adapted to fleets of every size;
Powerful fleet management tools to generate new opportunities for growth and savings;
New opportunities to influence safe driving behavior with in-vehicle driver feedback and coaching tools;
A fleet management platform that is available in 7 different languages;
High-value fleet management data with live GPS tracking, route optimization, and many other fleet management services available on one platform;
Benchmarking fleet management reports that compare the activity of one group to another in order to look at idling trends and other items. Driver coaching and a reduction in risky behavior are both possible with the tools the software provides.
Website: https://www.geotab.com/fleet-management-software/
9. Azuga

Azuga has developed a fleet management app that puts a strong focus on GPS tracking. Azuga FleetMobile – their fleet tracking app – offers the following:
All the tools your drivers need to get their job done efficiently;
Admin view, which makes it easy for managers and office teams to monitor and reward drivers;
Safety scores for each driver, meaning that performance is tracked in real-time and self-assessment is easy;
Optional DriveSafe, which helps to block smartphone distractions like texting, calling, and app use while the vehicle is in motion;
Comprehensive trip logs from data that is captured with each and every journey;
Vehicle health monitoring, leading to a reduction in maintenance and improved efficiency;
Full navigation tracking with the option of incorporating third-party apps;
Automatic alerts and notifications when safety issues (such as speeding or harsh braking) are detected.
Website: https://www.azuga.com/fleet-mobile
10. NexTraq

NexTraq is a Michelin Group company. They have a full suite of cloud-based apps that combine to create a powerful fleet management software package. Some of the features of the software are:
NexTraq® Web Portal with Google™ Street View. This provides management teams with a bird's-eye view of mobile assets, drivers and vehicles;
GPS fleet tracking and asset tracking solutions to help you optimize your fleet operations and get more done;
Easier dispatching making it easier to assign jobs, send work notes, get progress reports, and more—all from the app;
Better, stronger, faster, and more detailed geofencing, powered by Google Maps;
Instant alerts when your vehicles enter or exit geofenced areas, with virtual boundaries around job sites;
Asset protection that prevents unauthorized use of company vehicles. This also reduces liability issues, insurance premiums, and the risk of damaged property;
A Job Schedule Board that improves dispatch efficiency, increases the productivity of field employees, and can enhance customer satisfaction;
NexTraq® Driver Awareness™, instantly notifying your team of risky, unsafe driver behavior, and keeping your drivers and business safe.
Website: https://www.nextraq.com/solutions/visibility-productivity/
12. Zubie

Zubie makes fleet management simple. The  Zubie Fleet Connect Dashboard and driver apps provide the following:
The data your team needs to weed out unsafe driving behaviors and increase fuel efficiency;
Fleet savings, by analyzing trip history and planning routes with more detail;
Opportunities to coach drivers based on their unique Driver Score and increase overall fleet safety on the road;
Alerts and notifications about dangerous habits like hard braking and speeding;
Weekly and monthly reports which provide insights on fleet-level performance, driver performance, and trip history;
The bigger picture of your fleet operation, with fleet-wide trends, allowing you to segment your fleets into groups for easy comparison;
Dashboard view sharing, available with other users and in several different locations;
Detailed vehicle health data, alerting you about critical vehicle issues and reducing maintenance costs.
Website: https://zubie.com/driver-performance/
13. Enterprise Fleet Management

Enterprise is one of the biggest names in the fleet industry, offering a huge range of solutions to its clients. Fleet management software and programs from Enterprise:
Create and manage a customized, complete fleet management program, enabling your team to focus on other tasks;
Maximize fleet performance and mitigate financial risk with predictive tools and technology;
Offer real-time cost and performance insights that consider your fleet's mileage, insurance costs, driver downtime, and more;
Make fleet planning easy. The Vehicle Selector tool helps you plan ahead for new or replacement vehicles;
Take care of your existing vehicles too. The fleet maintenance program will ensure that your vehicles have an effective life cycle;
Use a proactive, preventative service to handling uncommon events and minimizing vehicle and driver downtime;
Incorporate GPS tracking and advanced fleet telematics to measure performance, safety, productivity, and compliance;
Include the online telematics portal. This gives your team a bird's eye view of your entire fleet and access to vehicle insights 24/7
Website: https://www.efleets.com/en/how-it-works/proactive-fleet-management.html
14. Lytx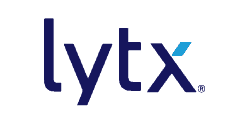 Lytx has developed an advanced fleet management system. Their fleet management software and tools offer customers the following:
The insights your team needs to help protect your drivers and your business model;
Increased visibility and improved safety;
A combination of video data, machine vision technology, and vehicle data to deliver more insights than traditional telematics alone;
Highly analytical services that share relevant insights based on more than 100 billion miles of driving data;
Critical incident notifications with cloud-connected technology that continually records video and quickly find the clips you need to understand what really happened within minutes;
The opportunity to proactively manage your fleet risk and change driver behavior in a positive way;
Real-time access to fleet status with GPS and asset tracking, helping you respond faster, reduce callbacks, and optimize productivity;
Intelligent software that helps you meet all of your compliance requirements with ease.
Website: https://www.lytx.com/en-us/fleet-management
15. Fleetio

Fleetio has carefully developed a modern fleet management software to help you improve fleet operations. You can expect the following from their software:
An intelligent software package that can be tailored to fleets of every size, and can be managed and maintained from anywhere;
An increase in efficiency thanks to automated fleet management tasks, such as maintenance scheduling, fuel transactions and more;
Streamlined fleet maintenance processes that never let preventative maintenance, routine inspections or repairs surprise you;
Optimized vehicle lifecycle and productivity – helping you understand the true cost of running your fleet;
Unparalleled insight into fleet operations with easy-to-read data visualizations and shareable reports;
Powerful fuel insights that enable real-time fuel efficiency reporting;
The technology to empower everyone in your fleet with unlimited users and flexible permissions. That way, everybody can contribute to fleet success;
User-friendly software with dependable tech support.
16. Teletrac Navman


Teletrac Navman has developed fleet management software to simplify your operations. That software:
Simplifies complexity across your fleet;
Provides your team with powerful insights in an intuitive interface to keep your business moving;
Allows you to monitor your entire fleet in real-time with GPS location tracking for both powered and non-powered assets, fuel usage monitoring, and maintenance record management;
Eliminates hours of paperwork and track essential information as it happens with easy, accurate and automated compliance information;
Provides comprehensive driver data, real-time alerts, compliance capabilities, and training to make safety second-nature;
Includes driver scorecards to benchmark unsafe behaviors such as harsh braking, cornering, and acceleration;
Keeps your business growing with maintenance and fuel management modules;
Monitors idling and excessive fuel burn with easy-to-read reports and alerts.
Website: https://www.teletracnavman.com/platforms/fleet-management-software
17. EROAD

EROAD uses a smart online fleet management portal called Depot. Their management portal:
Provides instant insights into the location, status, and speed of all of your assets;
Is viewable from any browser or mobile device;
Can be customized to display up to 25 powerful reports. Fuel economy, fleet activity, fleet safety, and many more reports can identify how well your fleet is performing;
Includes automatic mileage capture, so that you can easily compile IFTA files;
Comes with EROAD Fuel Management tools, helping you to compare vehicle performance based on fuel consumption;
Makes use of the paperless driver vehicle inspection report – EROAD Inspect;
Improves turnaround time on repairs and helps you improve vehicle and driver safety;
Allows you to view, analyze, export, and download all of your fleet data from one intelligent location.
Website: https://www.eroad.com/why-eroad/fleet-management-portal/
18. Element Fleet Management


Element Fleet Management have invested millions of dollars into their trademark fleet management system – Xcelerate™. That system features the following technology:
A design which has been carefully assembled to give you instant access to the information you need;
A central hub for your fleet data, with an interface that empowers you to optimize the performance of your fleet;
Inventory management, transaction management, reporting, and detailed analytics;
A customer portal that is personalized, simplified, and designed for flexible efficiency and insights;
Mobile driver tools to make it easier for your drivers to self-serve;
Advanced analytics, providing your team with unprecedented insights and intelligence;
The tools you need to make fleet management more proactive and productive;
Resources to manage both business and personal use mileage reporting, as well as other vehicle-related tasks.
Website: https://www.elementfleet.com/fleet-services/fleet-management-technology
19. FleetLocate (Spireon) Connected by OnStar


Spireon has developed a whole suite of fleet management software solutions. Of these, FleetLocate is the primary fleet management solution. It offers the following:
A concise package that only includes the features and functions you need to optimize operations;
A complete fleet management solution that captures a wealth of rich data;
Actionable business intelligence that increases your asset productivity and efficiency while reducing waste and costs;
All the information you need about your fleet vehicle location, 24/7, so that you never lose sight of a single asset;
Advanced tools to help you identify and reduce risky driver behavior like speeding, hard braking, and acceleration;
The option to create virtual fences to know how often and when vehicles are in or outside of boundaries;
All the data you need about speeding. Know which driver was speeding, which vehicle they were speeding in, and when the speeding occurred, viewable on one powerful platform;
Periscope Mobile App, which allows you to access all the standard FleetLocate software information on the go.
Website: https://www.spireon.com/fleetlocate-standard/
20. Onfleet

Onfleet has developed a versatile fleet management software. That software offers fleet management teams the following:
The "world's most advanced last mile delivery platform";
Leaner operations, smarter decisions and a delightful

customer experience;

A consolidation of routing and dispatch operations in one intuitive web dashboard;
An integrated route optimization engine that considers time, location, capacity, and traffic;
Search and filter capabilities, to help you find what you're looking for fast;
Simple, intuitive apps that feature interactive walkthroughs, making it super easy to onboard new drivers;
Drive productivity and accountability with detailed task history and comprehensive driver performance metrics;
Real-time updates and direct communication with customers to keep them in-the-loop at all times.
Website: https://onfleet.com/features
21. Coretex


Coretex has developed a unified fleet management software solution. It includes:
A simple solution to ELD/Hours of Service compliance;
Incident detection and replay, which captures exactly what happened and eliminates guesswork;
Industry-leading GPS tracking that allows you to monitor your fleet in unprecedented detail;
A direct path to real, positive change in driver behavior, thanks to in-cab driver feedback;
The ultimate safety tool in Coretex Cameras, which even links video to a GPS location;
Real-time location and geofencing, helping you track vehicle activity in the areas that matter;
Remote monitoring of fuel consumption;
The tools you need to reduce maintenance and fleet servicing
Website: https://www.coretex.com/products/solutions/overview/
22. Zonar Systems


Zonar Systems has developed a powerful fleet management package. Their dedicated fleet management software, Ground Traffic Control, offers:
All the information you need to know about your fleet's locations and actions;
The technology you need to monitor your fleet from anywhere, on any device;
A fleet management software that can be catered to fleets of every size;
A real-time picture of all fleet operations with an intuitive look and feel;
The capability for an unlimited number of users, and 24/7 access on a web-based app;
User-friendly dashboards and reporting features that make finding vital data quick and easy;
Flexible and customizable reporting filters that reveal the metrics that matter to you most;
Unbeatable security. Unique user log-ins enable customized permissions so that employees can only see the information applicable to their role.
Website: https://www.zonarsystems.com/solutions/ground-traffic-control/
23. Mix Telematics


Mix Telematics is a leading global provider of fleet management solutions. Their patented software – Fleet Manager – offers fleets:
A host of features, tools, and reports to help maximize return on investment;
Unlimited access to information about all of your vehicles and drivers;
Powerful data storage, hosted in several top-tier data centers;
A huge selection of fleet data and information, available from anywhere with an internet connection;
A real-time view of a vehicle or asset's position;
Instant access to crucial live driver data, relating to speed, driving direction, ignition status, driving violations, past trips and more;
Robust reporting capabilities that enable data to be reviewed and analyzed in detail as well as in dynamic and customizable formats;
A flexible fleet management software which is compatible with a flexible range of services, add-ons, and accessories
Website: https://www.mixtelematics.com/mix-fleet-manager
24. GPS Trackit

GPS Trackit offers fleet management solutions that are built by in-house developers. Their solutions:
Use a future-forward approach to technology;
Come from a team of developers passionate about delivering solutions that exceed expectations today;
Ensure end-to-end software solutions protect the data that drives your business;
Fully compliant hardware, software, and associated tools, in line with the Association of Equipment Management Professionals (AEMP);
Work with trusted technology partners, and can also integrate third-party solutions;
Offer an innovative, cloud-based software that is suited to fleets of any size;
Can help your company reduce accident risks by up to 30%, and help you to quickly recover any vehicle from theft;
Use live data to locate your vehicles, streamline routes, and communicate with your team.
Website: https://gpstrackit.com/technology/
25. ORBCOMM

ORBCOMM has developed the next generation of fleet management software. That software:
Provides powerful insights that unlock valuable fleet management data;
Uses a cloud-based analytics platform and information management engine;
Includes advanced reporting and analytics for the entire fleet on one single platform;
Combines mapping, reports, alerts, and exception management in one user-friendly interface;
Ensures regulatory compliance;
Maximizes asset utilization while minimizing operational costs;
Increases driver productivity and helps to improve customer satisfaction;
Can be configured to display specific workspaces with individual workspaces for dispatchers, fleet managers or the safety and compliance team.
Website: https://www.orbcomm.com/en/solutions/web-applications/fleet-management
26. Fleet Complete


Fleet Complete has developed an advanced fleet management platform. That platform:
Provides you with complete visibility of your fleet;
Shows a clear picture of where all of your vehicles are at any given moment, and sends the closest and most qualified driver to the job;
Can be configured with instant fault alerts and a regular maintenance reminder, keeping your vehicles in top shape;
Encourages good driving behavior with driver scorecards and helps your team avoid collisions, vehicle damage, and unnecessary fuel waste;
Allows you to respond to your customer needs faster, provide highly-accurate ETAs, and proof of delivery with a time and location stamp;
Uses zoning and geofencing tools to make sure that your assets are within a designated area;
Compiles every report imaginable, on all aspects of your fleet operations;
Tracks your asset activity and productivity levels to ensure it's being used to its full potential.
Website: https://www.fleetcomplete.com/products/fleet-tracker/
27. Autosist

Fleet management software from Autosist keeps things simple. Their software:
Is cloud-based on the internet, meaning that anybody with permission can access the data from anywhere with an internet connection;
Streamlines fleet maintenance and management by sending notifications to everybody on your team;
Keeps asset and driver records organized and easily accessible;
Automatically attaches fuel receipts and other important documents related to fleet maintenance;
Is an affordable fleet management application available on both mobile and desktop;
Is designed for the user, and uses an intuitive dashboard;
Saves you having to dig through old records with a handy search mechanism;
Can be used to build custom checklists for inspections, with notifications for items marked not in proper working order.
Website: https://autosist.com/
28. Avrios

Avrios has worked hard to develop more than just a fleet management software solution – they're developed a new cloud-based fleet management platform. That platform offers users the following:
Integrated data, automated processes, and complete, just-in-time insights to improve your fleet;
The most up-to-date and accurate fleet information, available at your fingertips;
Innovative artificial intelligence (AI) technology, which automates repetitive data entry tasks;
A team that works collaboratively with you to help optimize your fleet processes;
Time savings, cost reduction, and improved control;
Efficient communication by tracking important conversations, and implementing best practices;
Consolidated reporting and analytics to provide valuable insights you can really rely on;
Full compliance with all of the latest government regulations with advanced appointment scheduling capability.
Website: https://www.avrios.com/
29. Chevin FleetWave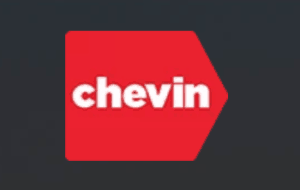 Chevin FleetWave has developed a fleet software solution – FleetWave® – that lets you know everything about your fleet operation. That software:
Can be used for fleets of any size, and with any vehicles, including cars, vans, trucks, trailers, and more;
Incorporates all your fixed costs and variable operating expenses (including utilization, maintenance, compliance, and accidents) into one place;
Allows you to easily query, sort, filter, and report on data within the system;
Is designed to make your work easier, while improving operational efficiency;
Is proven to help businesses streamline processes and improve performance;
Ensures compliance, reduces costs, and mitigates all fleet management risks;
Provides access to the tools and information that fleet managers, drivers, technicians, parts managers, supervisors, and other personnel need to keep a modern fleet running efficiently;
Simplifies fleet management, and makes sense of potentially overwhelming data in concise reports.
Website: https://www.chevinfleet.com/us/fleetwave-asset-management-software-system/
30. Rhino Fleet Tracking

The software developed by Rhino Fleet Tracking holds the rest of its fleet management solutions together. It:
Provides all of the valuable fleet data you need at the click of a button;
Can be viewed from anywhere so long as you have an internet connection;
Streamlines fleet procedures and improves efficiency across the board;
Includes live mapping, tracking, reports, and maintenance schedules, all in one convenient dashboard;
Makes huge quantities of information easy to understand;
Is reliable, secure, and protected;
Comes with all of the tools and technology your team needs to improve fleet safety;
Incorporates maintenance schedules so that you'll never miss a service, helping you to keep your vehicles on the road for longer.
Website: https://www.rhinofleettracking.com/
31. GoFleet

GoFleet offers a range of fleet management software solutions and software add-ins too. Those software solutions:
Automatically configure and communicate up-to-date ETAs;
Feature a 'city maps tool' that improves the management of regional and municipal fleets;
Include specific dispatching software;
Have a range of maintenance management features, helping your team avoid any unforeseen asset downtime;
Can increase fleet efficiency by automatically detecting the most efficient driver route based on live traffic conditions;
Can integrate fuel card management solutions as well;
Store driver and vehicle history, allowing you to develop a more complete picture of fleet activity;
Combine all of the most important aspects of fleet management into one simple and easy-to-use dashboard.
Website: https://www.gofleet.com/product-category/custom-mapping/
32. Wireless Links

Wireless Links offers a range of fleet management and asset tracking solutions that caters for small to large businesses across the world. Their fleet management solutions feature:
Unified solution for GPS telematics vehicle tracking
IoT fleet management solution
Also incorporates ELD, dash cam and temperature monitoring
Can help fleets to increase operational efficiency and optimise routes
Hardware backed by their powerful Fleet.Net web-based platform
A flexible and modular platform that is customisable
Easy to install plug-and-play devices
A broad range of fleet management applications including vehicle tracking, trailer tracking, asset tracking, heavy equipment tracking, cold chain solutions, tool tracking and yard management
Website: https://wlius.com/uk/
Fleet Management Software Q&A
What is fleet management software?
This could get very complicated very quickly – so we'll try and keep it simple! In it's most basic form, fleet management software is a computer software package that allows a fleet organization to manage specific tasks and actions related to a fleet of vehicles.
It is normally a centralized set of tools that allows businesses to track, review, dispatch, and monitor all fleet-related activity on one powerful platform. When applied correctly, almost every single aspect of fleet management will be recorded, communicated, and organized through the selected fleet management software solution.
As a minimum, this software should make it possible to manage vehicles, drivers, maintenance schedules, incidents, and live tracking.
How does that software work?
The fleet management software solution is essentially a net that holds together GPS live tracking, electronic logging, telematics, and fleet management itself. All of these fleet aspects are highly useful alone, but once they're combined and can communicate through an intelligent, highly advanced software, every fleet activity is aligned and improved.
Usually, it begins with a small logging device, attached to a vehicle. This telematics device – which could even be an ELD with GPS tracking included – collects data and instantly transmits it back to a centralized receiver. This transmission process will include either a cloud-based server or a physical one. Ultimately, the information drawn from a vehicle such as ignition status, live location, speed, job status, and even live dashcam details are all displayed on a single screen, in a simple format.
Many fleet management companies choose to use fleet management software on computers installed in a central office. However, some software solutions are also mobile-friendly. Managers can view the same information on their mobile devices uses dedicated applications, and if the server is cloud-based, they can even view the information on any device with an internet connection, from anywhere in the world.
What equipment is involved?
As we've already mentioned, a tracking device installed inside your fleet vehicle is the bare minimum that should be included. It's also possible to include a dashcam that transmits live video telematics back to the fleet office.
Additionally, the vehicle tracker could include scheduling capabilities, fuel management functionality, electronic logging, and digital communication. It's even possible to install speakers and microphones to offer in-cab voice coaching.
Once that information is transmitted from the tracker, it needs to be received on some form of smart device. That could be a computer in a fleet management office, or a mobile app, registered on a fleet manager's smartphone.
Will fleet management software save you money?
It's difficult to imagine a scenario where fleet management software won't save you money while making your life easier.
With the correct software, many simple, mundane tasks are automated and there's an obvious man-hour saving. Processes are streamlined and many fleets receive a boost in productivity. Drivers hours are restricted to legal regulations, jobs are dispatched more efficiently, and delivery times are improved. The technology should also be able to show you where every vehicle is and what tasks the driver currently faces. This helps you to schedule and dispatch your jobs with greater accuracy.
Fleet management software could save you money by optimizing the routes of your drivers to avoid traffic, reduce idle time, and complete more jobs on any given day. Fuel management should improve, and with a rigorous maintenance schedule automatically notifying you of any inspections or reminders, your vehicles will last longer and spend more time on the road at work.
Then there's the legal part of it all. Video footage captured, stored, and indexed within fleet management software could be absolutely crucial in exonerating your innocent driver. In a court case, your software will provide you with all the evidence you need to avoid hefty compensation claims. This also strengthens your brand and negates any negative PR.
In-cab coaching and the ability to analyze and improve driver behavior also reduces fleet risk. Since your drivers are less likely to be involved in collisions or accidents, you'll spend less time repairing affected vehicles. Trust is increased, staff turnover is reduced, and you have safer drivers on the road.
There are several different ways that an effective fleet management software could save your fleet a significant amount of cash.
Will all fleets benefit from fleet management software?
Yes. When all of these essential fleet management functions are combined into an efficient, productive, and streamlined software package, every fleet business will benefit from the technology.
* Please note we have an affiliate relationship with Motive and Verizon.
Samsara vs Motive
Samsara vs Verizon Connect
Motive vs Verizon Connect