HOS 247 is an American-based fleet software provider that offers electronic logging devices and GPS fleet tracking. Their devices ensure compliance with fleet standards and safety standards as well as helping to increase productivity. They provide an hour-of-service elog app and electronic logging devices that are suitable for small to large fleets. They also supply GPS providers, resellers and owner-operators.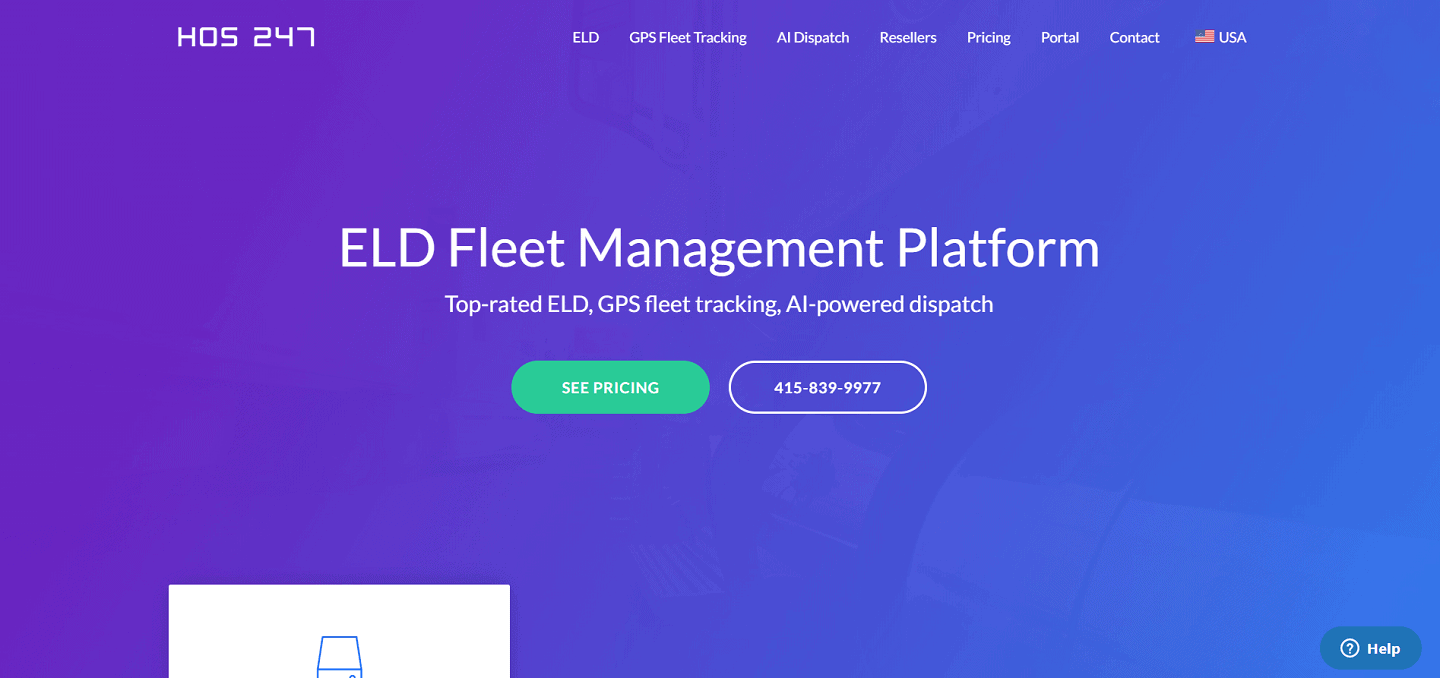 HOS 247 Features & Services
Electronic logging device
GPS fleet tracking
Electronic Logging Devices
HOS 247 offers electronic logging device (ELD) solutions that are FMCSA certified and will automatically record the vehicle's driving data which assists with managing hours of service (HOS) and record of duty status (RODS) reports. It can also send alerts about hours of service.
The devices can be installed easily in minutes and they will connect via USB or Bluetooth with your smartphone or tablet. They provide an app that is available for Android and iOS. They also offer tablets with their units if needed that include data.
Their software also includes driver vehicle inspection reports that are easy to create and edit and will ensure the safety of the fleet. Through the software, you can manage your data and run reports. They provide dedicated driver and fleet manager support in multiple languages.
GPS Fleet Tracking
HOS 247 offers GPS fleet tracking solutions that increase fleet visibility and efficiency through real-time data about the fleet. The GPS tracking devices are easy to install with a choice of plug-and-play or hardwired devices. The trackers utilise 4G/LTE GPS to send information to stay connected wherever they go.
Their GPS trackers can be used for fleet vehicles and other assets such as equipment and tools. Their trackers provide location data as well as speed, idle time, fuel level, battery charge and more. The data from the trackers is held on their management portal which is an intuitive system. The data can be used to gain greater visibility of your fleet and increase the efficiency of your operations.
The data is stored with location history so that you can review routes and driver performance which can improve fleet productivity. The software can be used for hours of service reporting and to increase the safety of your fleet through the integration of electronic logging devices. It also offers idle reporting, mileage reporting, vehicle diagnostics with fault code detection and real-time notifications, and can assist with scheduling preventative fleet maintenance.
HOS 247 Reviews and Ratings
There are no customer reviews for HOS 247 on the leading review sites suitable for fleet management solutions.
Trustpilot – no reviews
Capterra – no reviews
G2 – no reviews
Featured Customers – no reviews
Facebook – no reviews
Pros
Offers fleet solutions that assist with making your vehicles compliant and safe
Provides GPS tracking solutions that can aid efficiency and vehicle maintenance
Their tracking products are suitable for a variety of assets including vehicles, equipment and tools
Cons
They don't offer a dash cam solution
American based support
No independent customer reviews to gauge opinions on products or service
Website: https://hos247.com/
Disclaimer: Fleetlogging.com is a general business information website only. The material and information on this website should not be relied upon for making any business or legal decisions. We cannot recommend any company and/or product, nor assess your suitability for any product and/or company listed here.