Shell may not be an American-owned company, but it's a fuel staple for many across the United States. The familiar red and yellow logo graces many highway exits with over 14,000 locations across America.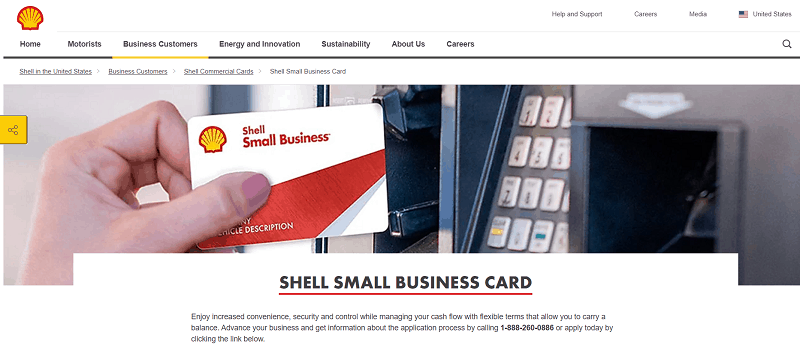 Businesses of all sizes rely on Shell fuel to keep running, and the company recognizes its importance to American organizations. Shell offers a selection of fleet cards geared toward U.S. companies. We're here to answer two questions today – what do Shell fuel cards offer, and are they worth it for your organization? 
Shell Fuel Cards for Businesses
 
Shell offers a selection of fuel cards for fleets of every size, so businesses can select the option that works best. Since Shell provides fuel across the nation, the company can provide incentives at the local, regional, and national levels.
Users can set security controls.
Cost controls allow companies to manage spending.
Take advantage of rebates and savings on fuel and maintenance.
Use the fleet reporting tools to improve the efficiency of your organization's operations.
 
Though all of their cards include rewards and incentives, the benefits can vary slightly based on the level of card your organization chooses. Let's dig into the pros and cons of choosing the Shell Fuel Rewards Cards for your company 
Benefits of Using the Shell Fuel Card
 
There are four main reasons that businesses benefit from using the Shell fuel card. If your company does a lot of driving and you need a way to streamline your fuel and maintenance costs, you may appreciate these perks. 
Friendly Fee Structure
 
Though you will have to contend with an interest rate for this card, you don't have extra fees. You don't pay a start-up fee, monthly fees, or annual fees, and there's no extra fee for additional cards for your team.  
Online Management and Reporting System
 
With minimal effort on your part, you can set up detailed reports and manage all of your cards from one place, even on the go. You have complete control over card usage, including suspending and terminating cards online. 
By associating a driver ID with each card, you can access purchasing and spending from the online management system. You can also access reports to streamline card usage for your entire organization. 
U.S.-Based Customer Support
 
Shell is one of the largest fuel suppliers in the nation, so it's only natural to provide a dedicated customer support team based in the United States. You have 24/7 access to their support team. 
Savings and Discounts
 
It wouldn't be a rewards card if you didn't have a chance to earn bonuses. Take advantage of maintenance discounts (up to 15%) at participating Jiffy Lube stations. Some cards also allow you to earn rebates on gas, ranging up to six cents per gallon.  
The Downside to Using a Shell Fuel Card
 
No program is perfect, and that includes Shell's fuel reward system, especially for small businesses. First, and foremost, since Shell's card only works at Shell stations (and some Jiffy Lube locations), it's not a viable option for a sole company card. It only tracks fuel spending, and most businesses have other expenses to consider.
The other downside is its rewards. In comparison to other options, you don't get a lot back. A meager six cents per gallon (or less) is not awe-inspiring, and you have to spend a lot to access the maximum rebate. Also, the small business card is not included in the rebate program. 
Understanding the Three Levels of Shell Fuel Cards
 
You can choose from three levels of fuel cards depending on the size of your company, how far you travel, and how much fuel you use. Each level offers the perks noted above, but there are slight variations between the levels with additional benefits available on the Fleet and Navigator cards. 
Shell Small Business Card
 
Smaller fleets that travel locally benefit most from Shell's Small Business Card. This fuel card can be used at any Shell station in the United States and at participating Jiffy Lube locations. As noted above, you don't get any rebates if you choose this card. 
The small business card does offer something the other levels do not. You can carry a balance on your card with their payment flexibility plan. 
Shell Fleet Plus Card
 
When you have a larger fleet and need a little more power than the small business card can offer, you may want to look at Shell's Fleet Plus Card. It offers the same benefits as the small business card and more.
 Fleet Plus cardholders earn up to six cents per gallon, depending on how much you spend each billing cycle. For instance, spend up to $3,499.99 in a billing cycle and earn a rebate of three cents per gallon.
The Fleet Plus card also provides access to more in-depth analytics than the small business card allows. You can use the Fleet ClearView Data Analytics and access information through the SmartHub app. 
Shell Fleet Navigator Card
 
Larger businesses that aren't satisfied with the Fleet Plus perks may prefer Shell's Fleet Navigator Card. The Fleet Navigator card provides a little more flexibility, including the ability to use your Shell card at 95% of all U.S. fueling stations, not just Shell locations. You can also access a custom network for fuel and maintenance that is not available with the other cards.
The Fleet Navigator card also has a B2B loyalty program. However, you can only earn rebates up to five cents per gallon. 
Is a Shell Fleet Card Worthwhile for Your Organization?
 
Now that we discussed what Shell claims to offer with their Fleet Cards, you have an idea about their programs. Let's dig a little deeper to determine whether or not it is worth your time. 
While there is a lot of chatter about individual Shell stations and some international complaints, there's not a lot of noise stateside. Truck World recommends it to truck drivers because it makes managers and drivers happy. Managers can monitor usage and statements without drivers tracking and filing expense reports.
Fit Small Business recommends Shell's Small Business Fuel card as the best fuel card for small businesses. They cite the rewards program and lack of fees associated with the card. Investopedia is not quite as favorable with a disappointing rating, in large part due to a subpar benefits package.
If your company is loyal to Shell, and you don't need to rely on other fuel companies, it may be a good option for your team. There are some benefits, including the Jiffy Lube discounts, but you probably want to make sure you can use it enough to reap the rewards.