User Reviews
Review Summary
0.0 out of 5 stars (based on 0 reviews)
Recent Reviews
There are no reviews yet. Be the first one to write one.
Submit a Review
Trulos is a load board provider that serves carriers, shippers and freight brokers. They were founded in 2003 and they offer load boards across America. They have designed their systems to support truckers and brokers and make their lives easier and more profitable.
Trulos caters for small fleets and owner-operators enabling them to compete with larger companies and enables them to do business directly. They offer a free load board that enables you to find freight easily and quickly.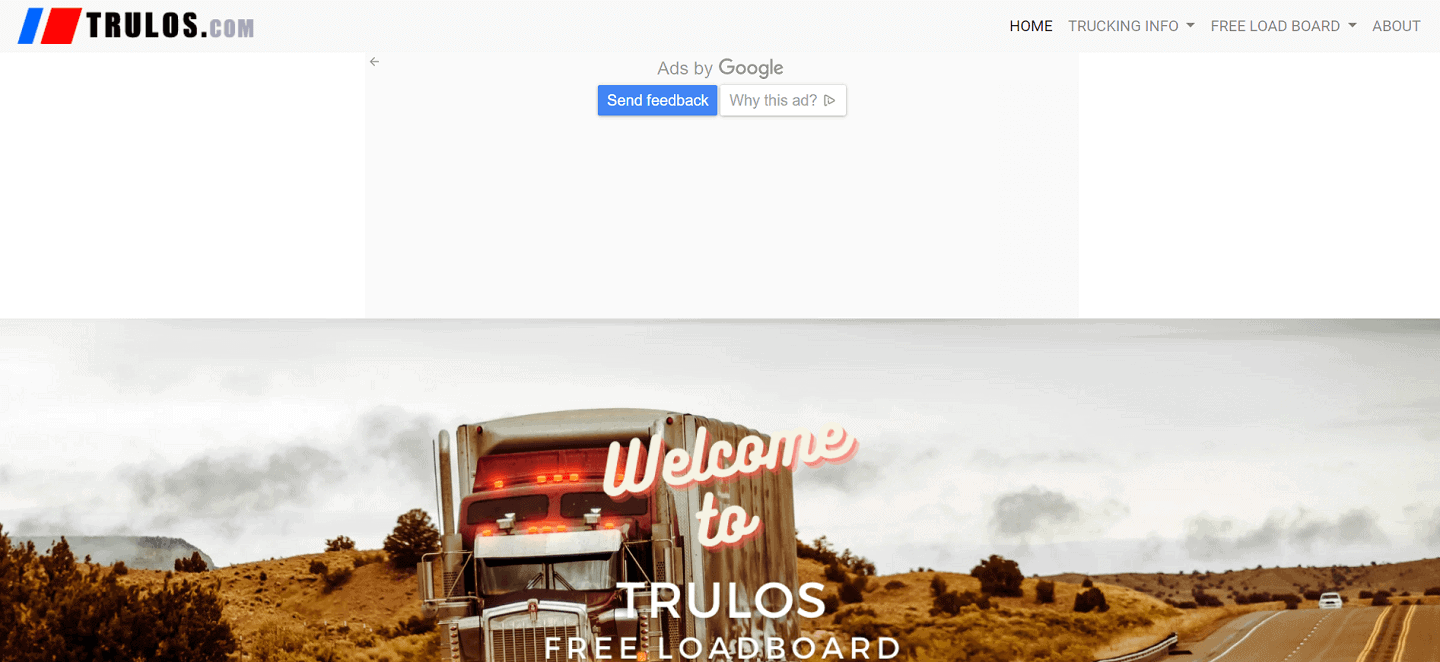 Trulos Services
Load board
Trulos offers a load board that is free to use and enables carriers to find loads quickly and easily that match their requirements. They also offer LTL and partial truckload boards which only show partial freight and hotshot loads which include the rates.
They offer load boards that you can search based on your truck type and location state to assist you in matching with the best loads. Their load boards provide rates to help you find loads with rates that are suitable for your needs and they include fuel efficient routing. The load boards include thousands of available live loads daily.
Trulos supports its customers with a wealth of information to help them run their businesses and become more profitable. This includes information for trucking professionals with lots of information to support trucking and life on the road. They also support brokers with information to assist those getting into broking and experienced brokers.
Fuel cards
Trulos offers fuel cards that can help truckers save money at the pump on fuel. The WEX Fleet One Over the Road Card is accepted at 99% of truck stops in the US and you can use the merchant directory to check for truck stops along your routes that accept the card.
Fleet Ine has negotiated better rates for their fuel cards which includes some of the smaller fuel stops. There are zero transaction fees at over 6,000 truck stops nationally on fuel and maintenance charges.
The fuel card also provides greater control over your fleet and expenditure as you can limit what your drivers buy, where it is bought and how much they spend.
Trulos Reviews and Ratings
There are no customer reviews for Trulos on the leading review sites listed below.
Trustpilot – no reviews
Capterra – no reviews
G2 – no reviews
Featured Customers – no reviews
Facebook – no reviews
Pros
Offers a free load board
Offers a specific load board for LTL
Provides support information for customers to assist profitability
Cons
Website: https://trulos.com/
Disclaimer: Fleetlogging.com is a general business information website only. The material and information on this website should not be relied upon for making any business or legal decisions. We cannot recommend any company and/or product, nor assess your suitability for any product and/or company listed here.