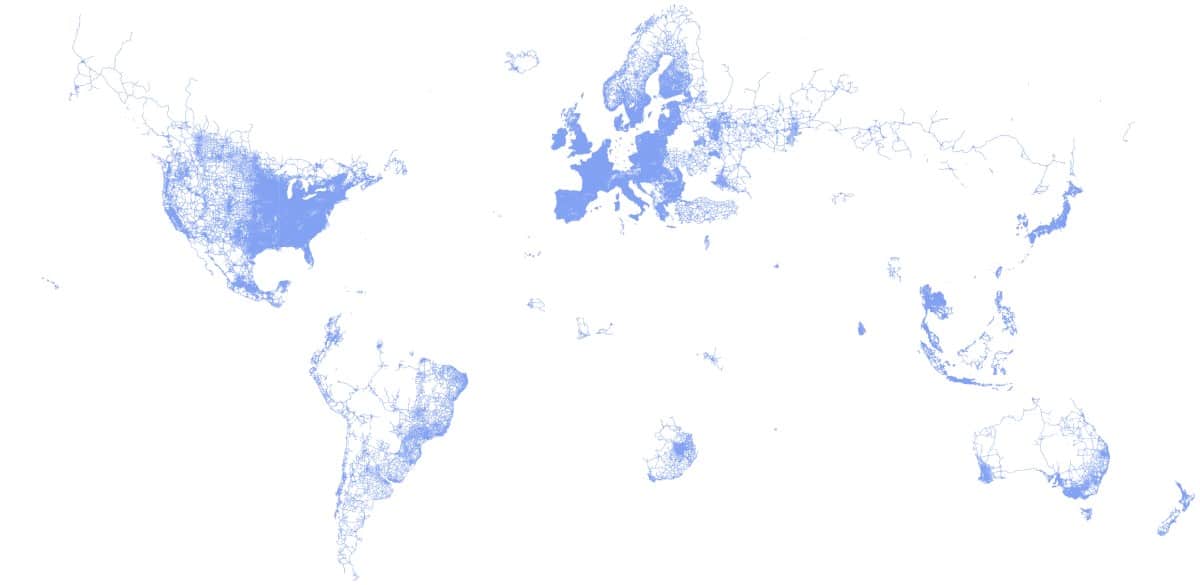 Map posted by reddit user baubauciaociao
The map above shows all the streets, roads, highways, byways, lanes and alleys covered by Google Street View. At first glance it may look like a map of population density.
However, after closer inspection some interesting anomalies become obvious. For example, Europe has almost total coverage except for the vast majority of Germany. The reason is simple. Germans value their privacy and don't really trust Google.
Also China is absent as Google is banned.
Beyond that Africa is almost entirely non-existent outside of South Africa.
Central America is now one giant Panama canal.
Plus almost all of central Asia, the Middle East and India are gone too. In some cases due to fears about terrorism.
Most of Canada and Australia are also absent but that's because few people live outside big cities in both countries.
Other Popular Topics:
Enjoy this map? Please help by sharing it and commenting below: